What is Project Schedule?
Get to know about project scheduling, benefits of them in project management and purpose of using them.
Project schedule is a timeline that displays the start and finish dates of all project activities, how the tasks connect to one another, and who is accountable for delivery (typically team members or other resources). It is a living document that is developed during the preliminary planning stage. The authorized Project Timeline serves as a baseline against which to operate, but it is maintained and modified as things change during the project.
Even if you believe your project is easy, Project Scheduling is a crucial skill for any project manager. We've created this vital book to help you enhance your knowledge, expand your talents, and produce great project schedules.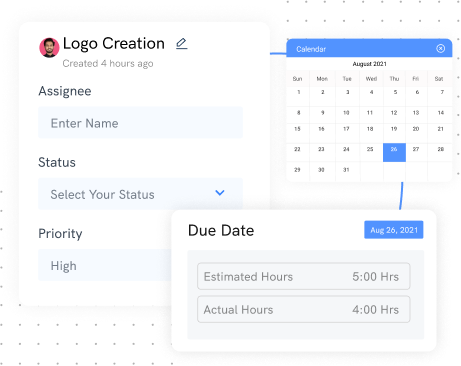 The following are included in Project Scheduling:
The tasks that must be completed in order for a project to be completed.
The order in which they must be completed.
The resources considered to be required to finish them.
As you may or may not be aware, good project management system necessitates a wide range of general processes. However, in this article, we will examine the significance of Project Scheduling and how doing it well may result in a clear and successful strategy, whereas rushing it or doing it wrong might result in serious complications once your project begins.
Why is Project Scheduling Important?
1. Clear assignments and precise prerequisites are essential for a dependable plan. Tasks and pre-requisites that are properly set up can deliver a reliable and robust project plan that can then be properly resourced. However, if shortcuts are taken or procedures are skipped, inefficiencies can seep into the project and swiftly spiral if not carefully controlled, particularly on more complicated projects.
2. Everything is determined by the project timetable. With an accurate project schedule, the Project Management team will be able to accurately forecast resource requirements and seek for resource efficiencies throughout the project. For example, getting the same team to complete two tasks at the same time, or plotting alternate routes through the project schedule if one task is delayed in order to maximize resource use and reduce delays. This type of work, however, becomes nearly impossible with a poorly planned project schedule. A project that has been baselined against a shoddy timeline is almost guaranteed to go over budget and beyond schedule.
3. A timeline is the timetable for your project, consisting of sequential actions and milestones that must be completed by a specific date. With a project plan, you know exactly what has to be delivered and in what sequence. You can locate and assign the correct staff with the aid of resource allocation. Then, a timetable tells you when all of it should occur. With the correct scheduling strategies, you may also update some activities and tasks if a project is running late or if the scope changes.
4. The ability to accurately schedule projects is half the fight. As a result, proper Project Scheduling is half the issue of Project Management. Investing a significant amount of effort in clearly outlining the duties and developing a well-thought-out and well-developed timetable will boost the odds of success in the long run. It will also assist the management team in understanding the link between various activities and how any possible project challenges may be handled with and addressed once the project is underway.
5. Identifying the critical path is always an important part of Project Management Theory, but going a step further to understand the 'rainy day' tasks or aspects of a project can also be extremely important in delivering efficient and reliable Project Management because it allows resources to be maximized rather than wasted.
6. As a result, it is clear that spending time working on the project schedule and making it as precise, thorough, and streamlined as possible is the best method to assure effective Project Management. A well-structured schedule gives a clear plan for the project's delivery and allows management to see how to effectively deploy resources in the case of challenges or delays.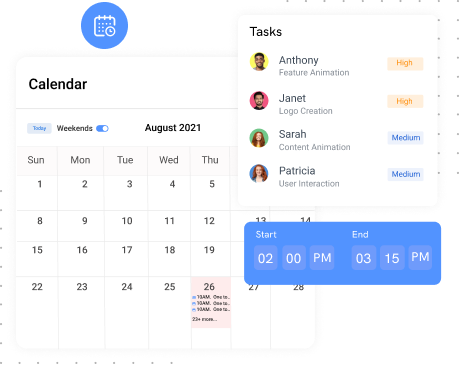 7. A bad project schedule will frequently underestimate the time necessary to perform activities and will not precisely depict prerequisites, making resource planning and procurement untrustworthy and dangerous.
8. The project schedule directs the work of the project team as it completes the project. It informs the team, management, and other stakeholders on the status of the project. When done correctly, it improves the overall flow of the project and allows you to complete it on time and under budget. According to data, just 30% of organizations are likely to complete projects on schedule, but better planning would assist.
Benefits of Project Schedule
Contributes significantly to project success
At the start of the project, everyone is given a clear blueprint.
Controls stakeholder expectations.
Project progress is monitored and communicated.
Ensures task and deadline buy-in and accountability
Informs the team about which tasks are dependent on others.
It acts as a warning mechanism for prospective project concerns.
Keeps your resources available when you need them.
In summary, the better the project schedule, the greater the project's chances of success and the easier it will be to manage!
Purpose of Project Schedules
The project schedule should be based on a Work Breakdown Structure (WBS) that outlines all of the projects activities and goals. The schedule organizes these duties into a series of connected events with dates and, in certain situations, timings for each to begin and end. Ready to streamline project planning process and enhance team productivity with Projectsly? Sign Up 14-day Trial
The project schedule is a management tool for monitoring project progress and assessing various tactics for meeting project objectives. It's also utilized to keep expenditures under control and resources optimized.
The project schedule establishes a model for the whole project, guiding activities and measuring progress against a predetermined time frame. If the project changes, the following details will be added to the schedule:
Task time requirements.
Interdependencies between different tasks and resources.
Availability of resources, including team members.
Time constraints and bottlenecks.
Conclusion
The project schedule serves as a roadmap for the project team as they complete it. It updates the team, management, and other stakeholders on progress. It makes the entire project operate more smoothly and helps you finish on schedule and on budget when done correctly. Project management software like Projectsly is designed with a top-notch Project Scheduling feature that takes care of managing and tracking projects effectively.