What is a Gantt Chart?
Get to know all about gantt chart and how it is essential in project management.
A Gantt chart is a Project Management Tool that shows how a project will be completed. The chart displays the tasks, their start and finish dates, and the relationships between them.
The Gantt Chart can help you understand the following:
Which activities are slowing down your project?
When will you complete your project?
What activities are causing bottlenecks in your project?
The Gantt Chart is a time-scaled graphical representation of work, often used in Project Management to illustrate the sequence of tasks and their durations. It's typically used in programs like Microsoft Project for this purpose.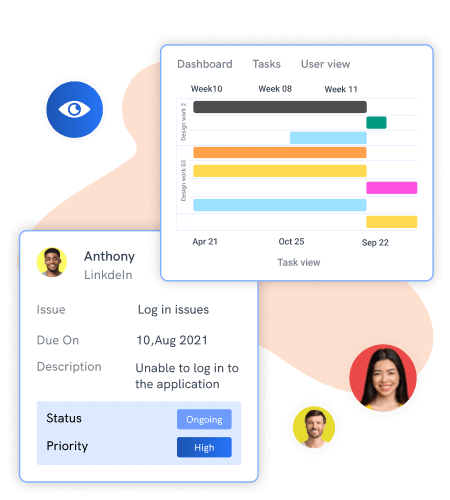 A Gantt chart is a type of bar chart that is used in Project Management to analyse and display the overall timeline and milestones of a project. It was invented by Henry Gantt, hence the name. It can be used for various types of projects such as business, construction, engineering, other time-sensitive projects. The bars represent tasks or activities with their start date on one axis and their finish date on the other. This helps identify any gaps in time so they can be filled or eliminated before they become serious problems.
Advantages of Gantt charts
Gantt charts are an essential part of Project Management. It is a visual representation of the timeline for a project, usually divided into bars that indicate the duration of each task, and its start date.
The biggest advantage to utilizing a Gantt Chart is that it makes it easier for you to see your progress against deadlines. You can see at a glance how many tasks have been completed, how many remain, and approximately when they will be completed. This information can help you develop better plans to meet your deadlines going forward.
Gantt charts are an essential tool for any business. They help businesses stay on track and keep their priorities in check by staying organized. One way that Gantt charts can be helpful is to show how far ahead or behind a company is in its Project Management. With the Gantt chart, it's much easier to see if tasks are lagging behind or if they're on time.
Gantt charts are also great because they can show where resources are needed the most, which helps with prioritizing the workload. It also helps spread out tasks that need to be done by different team members so that everyone can work at their optimal level of efficiency.
A Gantt Chart is a great organizational tool that can help you to get a grasp on the key activities in your business plan. A Gantt Chart will allow you to visualize the tasks and their timeline. It also helps you to track progress on a daily basis.
Gantt Chart Software
Project managers discovered that by using computers to introduce new ways of working, they could save time while developing and updating their Gantt charts. Gantt chart software, often known as Project Planning, Project Management, or Project Scheduling software, was developed to automate the process of defining task dependencies, adding milestones, and determining the critical path of a project plan.
Many project managers have used and continue to utilise local desktop apps such as Microsoft Project. Today, however, Project Management Software is available online, allowing anybody to build Gantt Charts and project plans that can be shared and collaborated on.
Project management software has revolutionised the way teams collaborate. Desktop Gantt chart software is best suited for a single project manager who prefers to plan projects independently and does not need to share the project plan quickly with team members or stakeholders. Desktop Gantt chart software gives one local version per user licence, similar to managing projects in Microsoft Excel or even Word.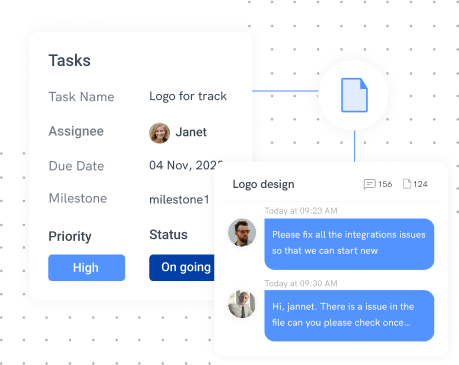 Without the enterprise integration of a file-sharing hub like Microsoft Sharepoint, it becomes difficult to transfer big Gantt or plan file sizes. Even with Sharepoint, other persons you wish to share the file with will need the project planning software desktop licence, which might add to the cost.
Sharing and collaborative Project Planning are made easier with online Project Management or Gantt chart software. Anyone you invite can not only see your project plan but also update their tasks and attach files to the tasks they're working on in real-time, thanks to the software's 100% online nature. Furthermore, because there are no costly server installations, integrations, or associated licence requirements for each user, the expenses of online Project Management Solutions are far lower than those of desktop equivalents.
Ready to streamline project planning process and enhance team productivity with Projectsly? Sign Up 14-day Trial
Gantt Charts in Project Management
Gantt charts are used in Project Management in a variety of industries. The Project Management Institute concluded towards the end of the second decade of the twenty-first century that just 11% of businesses were truly agile. In addition to agile approaches, most firms use waterfall Project Management Methodologies (typically at the highest management levels). This is referred to as a hybrid strategy. If you think in terms of dates and deadlines, you're definitely one of the people who need timeline-based Gantt charts.
Gantt chart have a wide range of applications, as evidenced by a large number of teams and roles that can benefit from them. They are:
Plan & Schedule Projects
Plan & Schedule Tasks
Plan & Schedule Tasks across multiple projects
View Tasks Over Time
Plan in Sprints
Team Collaboration
Resource Management
Scheduling Teams' Work
Determining Planned versus Actual Timelines on a Project
Conclusion
The easiest approach to learn how to use a Gantt chart is to make one yourself. Play around with your scheduling software by creating a project. Experiment with the various parameters to find which columns provide you with the information you need on your project schedule. If you want to check out a new feature or view it before using it on a real project schedule, you can use your test project file.