Benefits of Using Projectsly to Wrike Project Management
Projectsly can be a great alternative for both Wrike project management and Smartsheet project management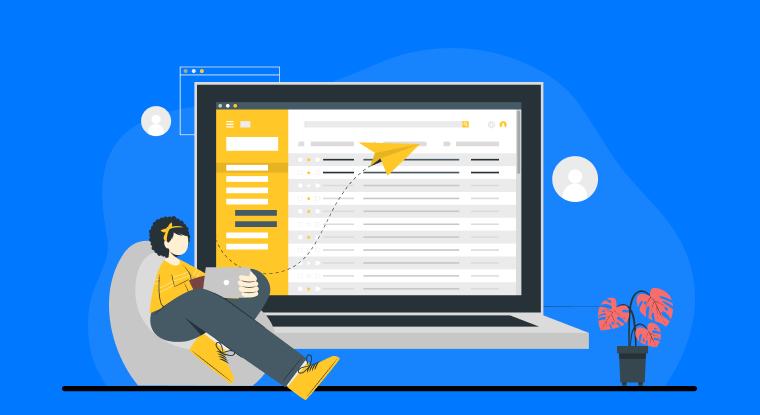 There are many project management software options on the market today. They range from free to hundreds of dollars per month. Moreover, it's important to find the right fit for your business and your team.
Here are some things to consider when choosing project management software:
Is it intuitive? Can your team pick up the software quickly and easily? What is the learning curve? How much training will be needed? Is there a user manual, tutorial videos, or other resources available?

How easy is it to get started with the software? Does it have good onboarding resources? Can you start using it immediately, or do you need someone with technical knowledge on staff?

What kind of support does it offer? Do they have phone support during business hours? Can you call them at any time if you need help or have questions? Do they offer email support during normal business hours? Here is a detailed comparison of Projectsly against Wrike project management software.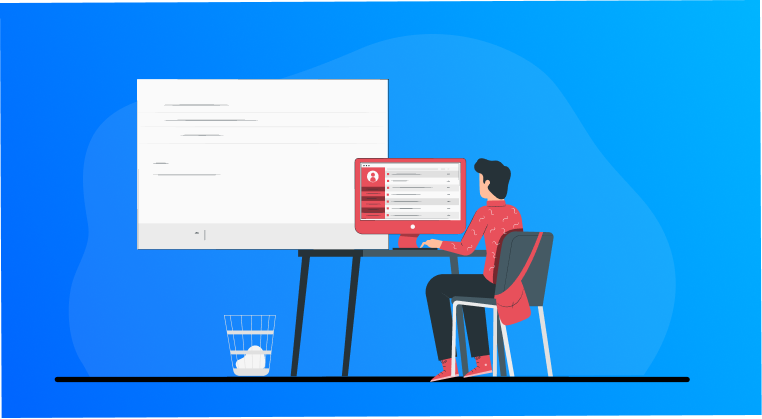 What is Projectsly vs. Wrike Project Management Tool?
Project management software is designed to help businesses plan, organize and manage their projects. These tools can be used for managing anything from a small project at home to a large-scale enterprise project.
Projectsly and Wrike are two popular online project management software options that offer similar features and functionality. Projectsly is a cloud-based project management software that combines the power of Gantt chart and Kanban project management to help you organize your work, monitor progress, and share updates with teammates. With Projectsly, you can get rid of email chains, track your tasks in real-time and stay on top of deadlines with no paper trail.
While both tools are capable of helping you manage projects, they do have distinct differences that may make one better suited for your needs than the other. To help you decide which program is best for your business, we've compared Projectsly vs. Wrike project management in this article.
Projectsly Is Used by Small Businesses and Fortune 500 Companies Alike and Is Much Better Compared to Wrike
A good project manager has to be able to keep everyone on the same page, so having a central hub where everyone can go to see what they're working on and how far along they are with their assignments is crucial.
Projectsly is a better and more popular project management software than Wrike, especially for small businesses. It offers many of the same features as Wrike, but it also has some unique features that you won't find anywhere else.
The reason why Projectsly is a better choice than Wrike is that it has more features and is easier to use. It also contains an intuitive interface that makes it simple to organize tasks and manage projects. Furthermore, it's easier to use than Wrike project management, Clickup project management, and Notion project management software, especially when it comes to managing tasks and time-tracking. Projectsly offers a simple interface that makes it easy for anyone on your team (even those who aren't familiar with project management) to get started quickly. Plus, it has tools that make it easy for users to collaborate on projects and communicate with each other in real time.
Wrike, on the other hand, is not as user-friendly as Projectsly. It also lacks some important features, such as time tracking and billing.
How Is Projectsly Different From Wrike in Cloud-Based, Meaning You Can Access It From Anywhere?
Projectsly is better than Wrike project management as it is cloud-based, which means that all your data is stored online. This makes access to update information easier and faster. You may also easily collaborate with your team members who are located in different locations. This feature makes Projectsly more convenient for globally based teams who are working on projects together.
Wrike does not offer this kind of feature as it is not cloud-based, which means that all your data will be stored on your computer or laptop only. You cannot access this data remotely unless you sync your computer with another computer through file-sharing programs such as Dropbox or Google Drive etc., but this takes up too much time and effort when compared to Projectsly's ease of use.
Why Projectsly is More Affordable Than Wrike and has Free Trial Details.
The main difference between Projectsly and Wrike is that Projectsly offers a free trial, unlike Wrike. You can test drive the software for free before deciding whether or not to subscribe. With Wrike, you have to pay $14.99. You can choose to get monthly or yearly access to the app.
Projectsly Vs Wrike & Why It Is Easy To Use And Has a Ton of Features.
Projectsly online project management software offers a variety of essential and exclusive features. These features are detailed below:
Inbox - This is where all the action happens. An inbox is like an email inbox. You can collect tasks from different sources into one place, assign them to team members, and track their progress. The Inbox also includes a calendar so you can see what's coming up next week or in two months.
Task lists and to-do lists - Projects can be broken down into tasks and sub-tasks, which are then assigned to team members. Project managers can also add notes to tasks and set due dates for them. Project managers may assign tasks to team members and monitor progress through task lists.
Calendar view - The calendar view of Projectsly shows all tasks assigned to each member in a given date range, along with any deadlines that need to be met. Project managers can also assign resources (people, equipment, or materials) to projects and put limits on their availability. The calendar view displays whether these resources are available or not at any given time.
Time tracking - Time tracking is an essential aspect of project management because it lets you understand how much effort has gone into each task so far. This information is essential when it comes down to reporting back on project status or when estimating how long it will take for a particular task to be completed. You can use time tracking in Projectsly by setting up timers for individual tasks, which will update your overall time spent on the project as they go off automatically whenever someone starts working on them again.
Resource Management - Resource management allows you to assign resources like people, equipment, and materials to different tasks so that they can be tracked along with the rest of your project's progress. Some resource management systems allow you to limit resources so that only certain types of resources can be assigned to certain tasks (for example, only people with certain skill sets).
Projectsly Integrates With Other Tools.
Projectsly is a platform for collaboratively managing projects. It provides tools for planning, tracking progress, and reporting.
Projectsly integrates with other tools as well. You can sync it with GitHub (for code repositories), BitBucket (for code repositories), Google Drive (for documents), Dropbox (for documents), and more than 30 other services. It also has an API that allows you to integrate Projectsly with your own internal tools.
Summing It Up
Projectsly can be a great alternative for both Wrike project management and smartsheet project management as it has some unique features that make it stand out from other project management tools:
Simplicity: Projectsly is built on top of Google Sheets so that you can use it without any coding skills or technical knowledge.
Flexibility: You can create templates and add multiple tabs within your project to keep everything organized and follow all the steps in your workflow easily.
Ease-of-use: Projectsly offers an intuitive user interface that makes it easy to navigate through different tabs and see what's happening at a glance without any training required.
What Makes the Best Project Management Software?
#1
Plan, organize, track all your projects in one place
#2
Get a visibility over individual tasks in the form of kanban boards
#3
Track the project schedule using gantt chart and calendar view
#4
Create advanced workflows with powerful automations
#5
Track employee activities, and working hours using built-in time tracking software, Clockly
#6
Monitor activities using screen recorder on Windows, Mac and Linux devices
#7
Set S.M.A.R.T goals and achieve results
#8
Share files and collaborate with team through discussion boards
#9
Unbelievable pricing - the lowest you will ever find
#10
Everything your business needs - 50 apps, 24/5 support and 99.95% uptime
Join the SaaS Revolution
All-in-One Suite of 50 apps

Unbelievable pricing - $14.99/user

24/5 Chat, Phone and Email Support