Essential Components of a Project Management Plan
It is highly essential for business owners to have a project management plan that is engaging, outlines their goals and timelines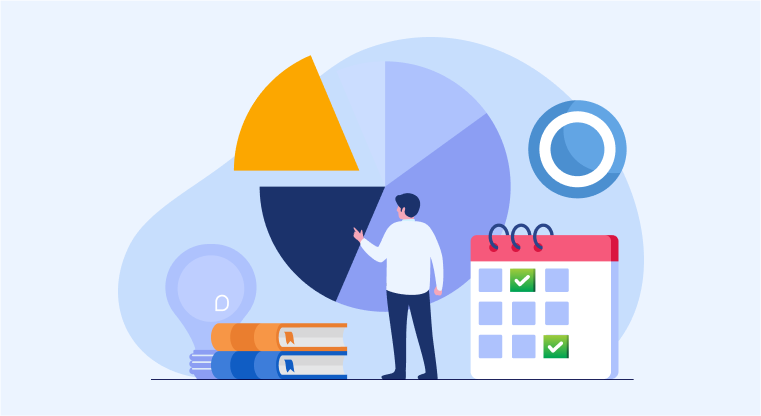 As a project manager, you have a lot on your plate, from dealing with demands and negotiating with external stakeholders to coordinating and controlling your team. Statistics reveal that 77% of high-performing teams use project management software to assign tasks, manage resources, and track the team's progress. A study suggests that 19.78% of managers use Microsoft Project Management software.
Microsoft Project Management
It offers business solutions in agile and waterfall methodologies in four categories- simple project management, professional project management, portfolio management, and resource management. Agile methodology encompasses scrum project management and Kanban project management. Microsoft project management allows you to choose between agile project management and waterfall project management or hybrid (both agile and waterfall) based on your project size and requirement.
12 Must-Know Tips for Beginners Using Microsoft Project Management
Give a Project start date- Default settings are the current date, so enter a desirable start date so that Microsoft Project will calculate task dates accordingly.
Change task settings from manual to auto- If there is a change in predecessor tasks, scheduling dates should change automatically. Change the settings to Auto Schedule from the manual option.
Define your project calendar- While scheduling tasks for your project, define the working and non-working days, including holidays. Microsoft Project will formulate scheduling rules accordingly.
Start with a task list- Plan your information and prepare a list of tasks and let Microsoft Project do scheduling calculations for you.
Create an overall project structure, then put dates or duration estimates for your project. Microsoft will calculate the dates automatically only if you define the task relationship properly.
Create WBS to divide the project into manageable components- Create a list so that higher-level tasks decompose into sub-tasks. Use indent and outdent features to create WBS.
Define your working relationships- Create a WBS, define low-level tasks, and define network dependencies and task relationships. Microsoft then calculates the dates of successor activities.
Note constraints in dates- For date calculations, insert predefined client-specific project deadlines in your Microsoft Project.
Use manual scheduling for custom project deadlines- Identify date constraints and make them independent of automatic scheduling.
Do not put a predecessor for the summary task- Summary task calculations happen automatically to avoid miscalculations, do not add a predecessor.
If you want to manage multiple projects, use master project files. It helps create cross-project dependencies and calculates critical paths across the portfolio.
Define a schedule and baseline it to retain the original dates even if the project schedule changes.
Why Evolve Into Newer Tools Like Projectsly?
Microsoft Project has a steep learning curve where you should learn from tutorials.
Expensive- On-premise solutions have many more features than the cloud option but are costly.
Limited integration with non-Microsoft products.
Desktop apps do not have collaboration features and cannot track real-time task progress.
Therefore, you should take a glimpse at the other best project management software options in the market. For instance, Trello project management, Wrike project management, and Projectsly software. Projectsly by 500apps consolidates several functions and tools and delivers them in one package. It offers real-time data collection, provides analytics, and tracks KPIs to measure the team's success. Let us dive deep into their salient features below.
Get to Know the Ribbon and Projectsly Features
A look at the powerful features of Projectsly.com:
Create unlimited projects, hold discussions and generate real-time reports.
Multiple views to visualize team tasks and simplify the process.
Gantt charts to get insight into task schedules, track the status and meet deadlines.
Goal management to create trackable goals, burndown charts, and track task status.
Time tracking to track work hours and improve the productivity of employees.
Automation to eliminate repetitive tasks with an easy-to-use visual designer.
iCalendar sync to effortlessly integrate calendar apps from one place.
Advanced reports to analyze the team's performance and make necessary decisions.
Team conversation to connect and collaborate within teams.
Activities to track the team's real-time updates and task updates.
MsProject 2016 vs. Projectsly
Why choose projectsly.com over MsProject 2016?
Accessibility- MsProject 2016 is a desktop solution that works only on Windows.
Complexity- MsProject 2016 has complicated scheduling where users need rigorous training. Managers do not know whether to add a dependency with lead time or add a constraint, wasting time in Microsoft project forums.
No alerts- Microsoft project management does not offer options for reminding events like missed deadlines or lagging tasks. You can track your team's goals and get a reminder of tasks and projects with Projectsly.com.
Collaboration and file sharing- MsProject 2016 does not have an in-built collaboration and does not have a comment feature or file-sharing capability. Projecstly.com enables real-time collaboration and coordination with team members.
Missing client portal- The project manager only mails the client but does not offer a real-time status. Projecstly.com offers task updates and real-time team discussions.
No Dashboard- Microsoft project management does not offer a dashboard to report slipping tasks, milestone progress, etc. You have to take the help of additional tools like Power BI in the cloud. Projectsly.com has a feature to generate custom reports with pie charts and bar charts on dashboards to improve the team's performance.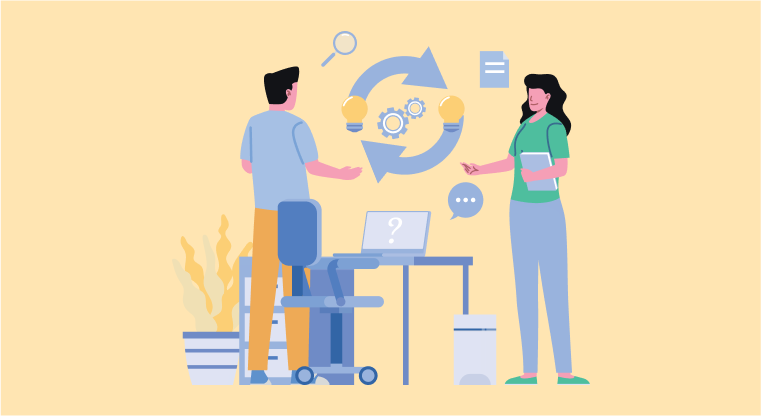 Use SmartArt to Create Effective Visuals using Projectsly.com
Projectsly uses Gantt charts for visual representations like Microsoft project management. Gantt chart is a time-specific graphical representation that uses the start and end dates of the project elements such as resources, planning, and dependencies and displays diagrams in the form of a bar chart. Using Gantt charts, you can prioritize tasks and give tasks to different team members.
Utilize the Timeline Feature of projectsly.com
With the timeline feature of Projectsly.com, you can perform the following:
Track time spent on each activity of your project
Track real-time employee activity
Measure employee productivity and efficiency
Assist team members in accomplishing goals promptly
Retrieve work summary
Get Project Management Templates using projectsly
Get project management templates and plan, schedule, and achieve your goals by connecting all moving parts of your project. Whether complex workflow or simple to-do lists, Projectsly can help you work on task improvement and productivity.
Take Advantage of Task Scheduling with Projectsly.com in comparison with Microsoft
Microsoft provides manual and automatic scheduling options but are complex for beginners and don't allow team collaborations.
Advantages of using Projectsly for task scheduling
1. A calendar tool for scheduling tasks and monitoring
Projectsly has an iCalendar feature that allows you to transfer calendar and schedule information between your team and computer. Three sync options Projectsly.com support is:
i) Google Calendar- Using the MyCal URL, you can assign tasks and merge them to Google Calendar.
ii) Outlook Calendar- You can import Projecstly's calendar sync into your outlook by MyCal URL.
iii) Mac/ iPhone- You can pull all the tasks from iCalendar to your Mac/iPhone with MyCalURL.
2. Multiple views for managing scheduled tasks
You can monitor high-priority tasks with a drag-and-drop functionality with Kanban View, List view, calendar view, and Gantt view.
i) Powerful automation You can schedule repetitive tasks via workflow automation and get them done without human intervention.
ii) Collaboration and file sharing You can collaborate with your teams remotely and hold team conversations regarding scheduled work. Once scheduled tasks are complete, you can share files with all the stakeholders.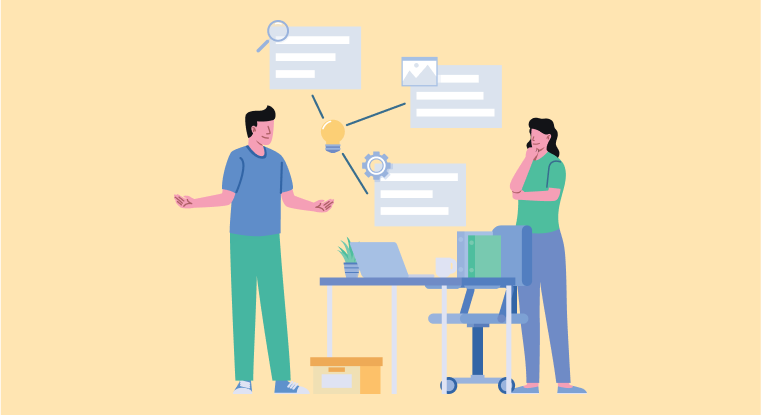 3. Level Resources to Avoid Over-allocation
Often, project managers end up over-allocating resources leading to poor employee satisfaction. Things to do to level resources to avoid over-allocation are:
Set a resource allocation calendar
Forecast resource availability with accurate estimates
Create a staffing plan, decide who will work as soon as the project begins, and allocate tasks accordingly
Use automation to optimize resource allocation.
4. Create Custom Fields to Track Data with Projectsly.com
Custom fields help to suit different business and project needs. You can add custom fields and restrict visibility to specific team members. Also, you can prioritize work as critical or minor using custom fields. Types of data you can use to create and track using projecstly are:
Dates
Task
Budget
Description
5. Protect Your Project Files
To protect your project files, ensure physical security (where and how data is stored), network and system security (whether your software follows standard network protection procedure), application security, privacy, and compliance.
6. Use the Sharepoint Feature of projectsly.com
Using the Sharepoint feature of projectsly.com enables you to provide a central hub where you can access dashboard and reporting tools from one place and keep the stakeholders in the loop. The benefits of using the Sharepoint feature are:
Record milestones, progress, and deadlines
Assign schedules and manage tasks effortlessly
Collaboration- anytime, anywhere
Simple and accurate budgeting and timelines
Summing It Up
While Microsoft Project Management can help your business and clients achieve business goals, they may not always be the best fit for your project management solutions. Projectsly is the best option if you are looking for project management solutions with collaboration features, multiple views, automation, a time tracking facility, team communication, advanced reports, and Gmail integration. Visit the 500apps website today to learn more!
What Makes the Best Project Management Software?
#1
Plan, organize, track all your projects in one place
#2
Get a visibility over individual tasks in the form of kanban boards
#3
Track the project schedule using gantt chart and calendar view
#4
Create advanced workflows with powerful automations
#5
Track employee activities, and working hours using built-in time tracking software, Clockly
#6
Monitor activities using screen recorder on Windows, Mac and Linux devices
#7
Set S.M.A.R.T goals and achieve results
#8
Share files and collaborate with team through discussion boards
#9
Unbelievable pricing - the lowest you will ever find
#10
Everything your business needs - 50 apps, 24/5 support and 99.95% uptime
Join the SaaS Revolution
All-in-One Suite of 50 apps

Unbelievable pricing - $14.99/user

24/5 Chat, Phone and Email Support