10 Best Project Management Apps for Team Productivity
Here is a list of the best project management apps to improve the task management process and to get the best out of the project team.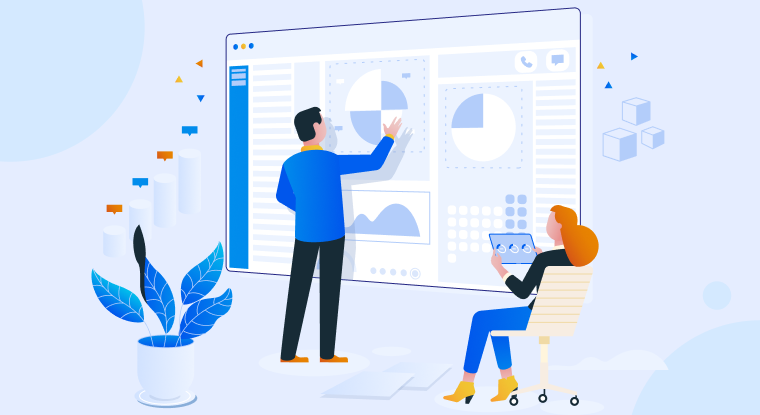 Running large projects can be challenging, and tasks and deadlines may seem overwhelming. Unfortunately, this has been true for most managers in the corporate sector – before the creation of a Project Management App. Now, managers can utilize multiple software, harmonizing and streamlining the Project Management Process.
Project management app allows managers to assign projects and track hours. They eliminate all the reams of papers and files while helping managers stay in control. And their effects are pretty admirable: today, 77% of top-tier teams use Project Management Apps. At 500apps, we want you to choose the best software for your team. So, we have compiled a list of the best Project Management Apps for your team.
Best Project Management Apps for Your Team
Below are the 10 best project management apps for your team-
Projectsly
Projectsly is an all-in-one project management software that handles your projects with ease. This app allows you to create and manage unlimited projects. Additionally, there is extensive support for software users for every project.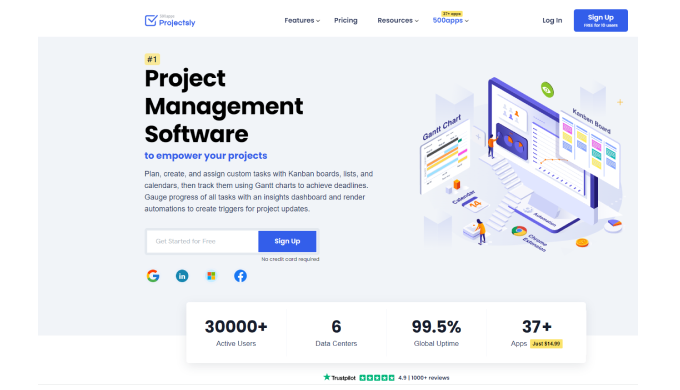 It comes with interactive Kanban boards, which help you keep track of your progress. With a Kanban board, you may list tasks as to-do, ongoing, or completed projects. The graphical nature of the boards helps you get an interactive view of the progress of your project. Projectsly also allows you to create tasks and priority checklists. You can then assign these tasks to appropriate personnel.
Your employees know what tasks to focus on with prioritized tasks, making your team more efficient. You can also view how your team members have completed their goals with progress bars. These show you where the team is lagging in injecting more motivation.
The app also receives ample support from other platforms for your ease. One of these is the ability to add and view tasks through Gmail. In addition, it seamlessly integrates with other apps in the 500apps suite, making your project easier to manage.
With 4.9 stars from over 30,000 reviews, several customers trust Projectsly. Moreover, for just $14.99 a month, you will access all premium features from Projectsly. What's more, you'd get full support from the dedicated team at 500apps. Ready to streamline project planning process and enhance team productivity with Projectsly? Sign Up 14 Day Trial
Asana
Asana has one of the most navigable interfaces and is an easy-to-use software for project managers. It allows project managers to assign tasks and subtasks within each project. The manager can then assign these projects to team members.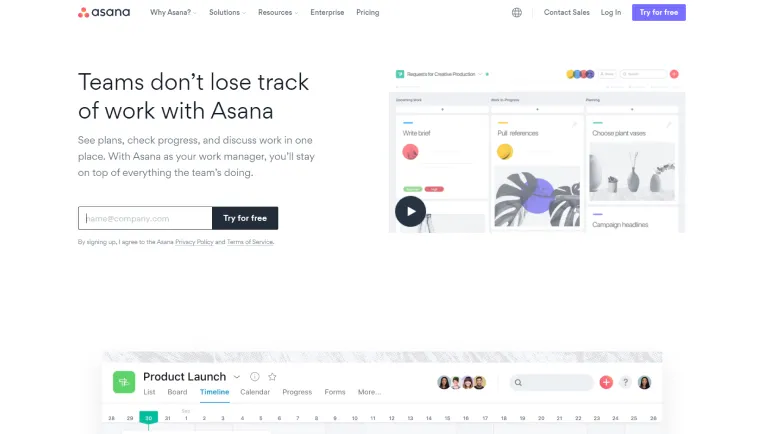 Asana has a focus on tracking progress and meeting deadlines. This is why it comes with features to create lists and reminders to keep employees focused. In addition, it allows you to view completed tasks and comes with graphical features to view progress. It also features options to chat and send messages, allowing managers to communicate with team members.
Asana integrates seamlessly with Google Drive, Calendars, and other applications. Asana offers a free option with basic features. You can obtain its Premium plan for $13.49 per user per month. Its Business plan goes for $30.49 per user per month.
Monday.com
Monday.com is a versatile project management tool used by clients in various sectors. It is a proven and tested software, with clients ranging from Coca-cola to Adobe. In addition, it is highly customizable, allowing managers to create and improve custom workflows.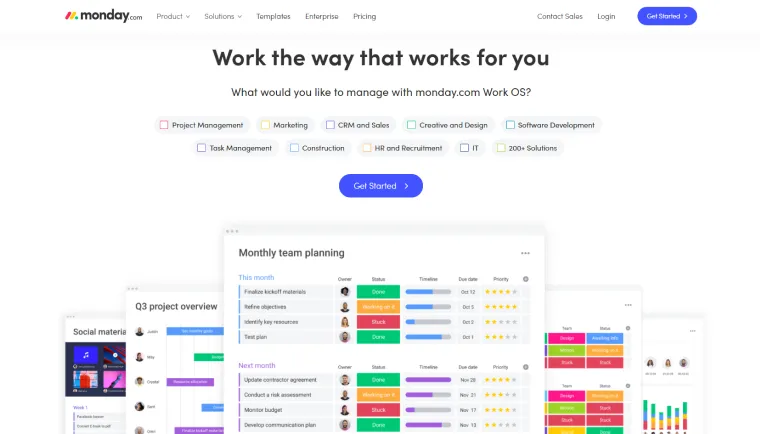 It is highly collaborative, allowing users to share files, comments, and documents. Users also benefit from a wide range of integrations, including Google Drive, Slack, Gmail, Trello, and more. Monday.com offers a free 14-day trial and starts at $8 per user per month.
Trello
Trello is an excellent project management app for improved efficiency. It has become a top-rated tool, with clients including Google and Kickstarter. In addition, it is highly versatile, allowing users to achieve several aspects of project management in one app.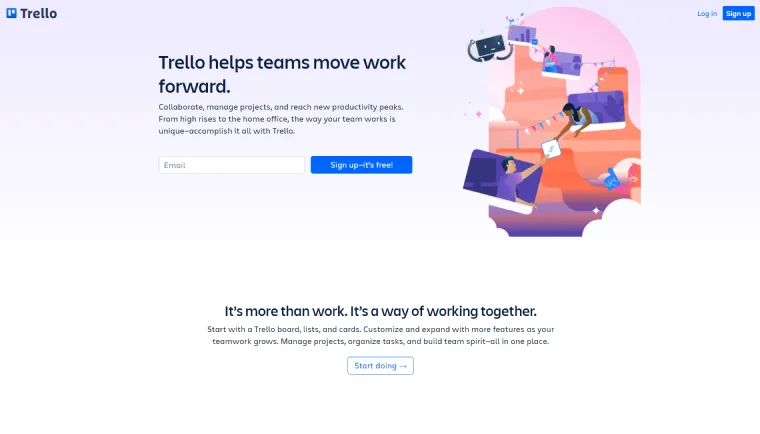 You can add tasks, delegate tasks to team members, attach files, and customize workflows. Kanban boards allow managers to track progress. Additionally, Trello allows users to send comments to employees regarding tasks.
Trello is also multi-platform, which means you can use it on a laptop, iPad, or smartphone. So, flexibility is never sacrificed. Trello's Business option sells at $9.99 per user per month. It also offers a free plan with limited functionality.
ClickUp
ClickUp is a centralized workspace that allows users to plan and monitor projects on one platform. Team managers can add projects, schedule tasks, and collaborate on one platform. ClickUp also supports communications between users. Managers and other users can share files and add comments to facilitate efficiency.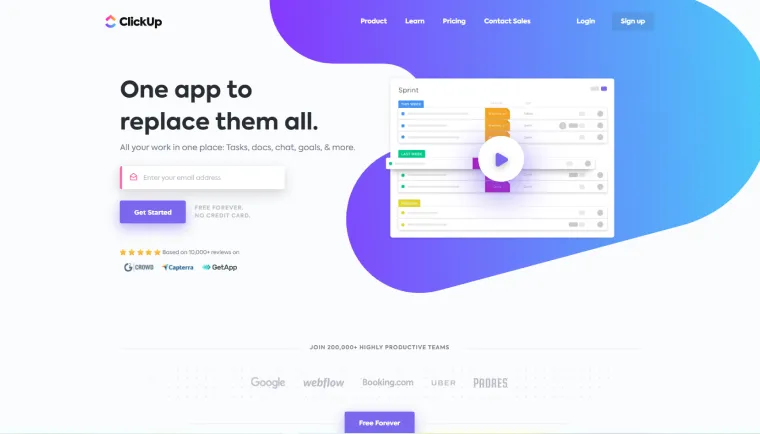 ClickUp comes with several native integrations, including Slack, G+ Suite, and Dropbox. Additional integration with several hundreds of apps is available through Zappier. Its paid plan starts at $5 per user per month and comes with unlimited file storage.
Basecamp
Basecamp is a collaborative project management software with features to optimize teamwork. It allows users to create and assign tasks and enables managers to monitor the progress of projects. In addition, Basecamp has options for chats, file sharing, and direct messaging on its platform. This provides for sleek project management and completion.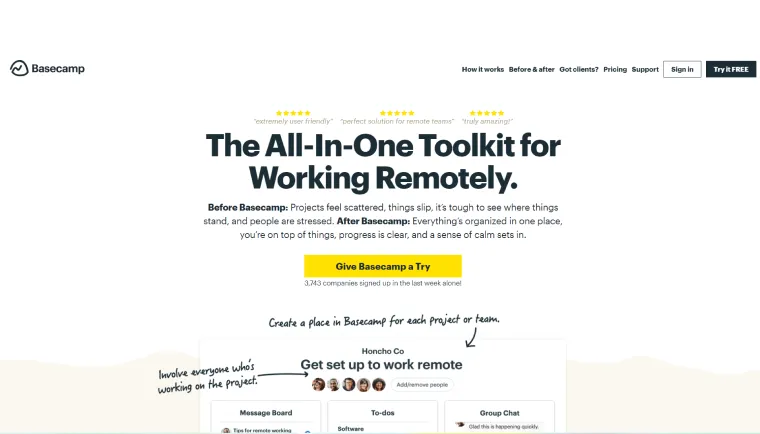 With a reputation built on ten years in the project management industry, Basecamp is a reliable tool for team managers. Its multi-platform, free option allows up to 5 users to collaborate on 20 projects. Its Business plan goes for $99 per month for unlimited users, making it an excellent choice for businesses.
Jira
Jira is an Agile Project Management app designed for software teams. It allows team members to plan, track, debug, and release clean software. With the app come several features to track progress and determine efficiency. These features include Kanban boards, velocity charts, sprint charts, and more.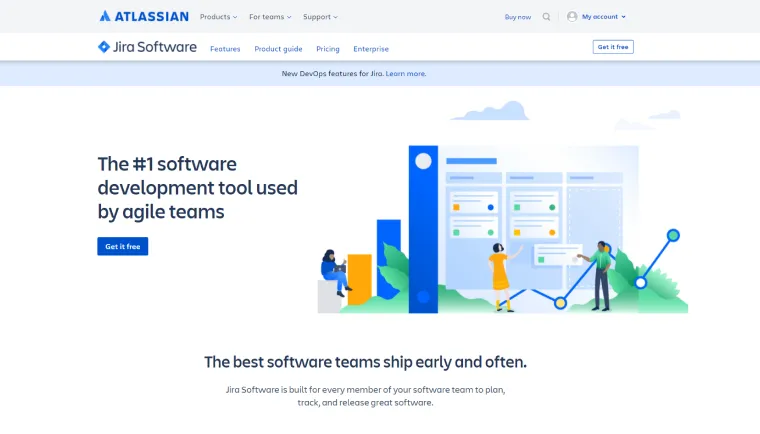 Jira is also excellent for observing workflows and showing every team member's status on the project. In addition, it integrates with related third-party software, such as Bamboo, Bitbuckets, Zephyr, and Confluence. This improves the ease of Project Tracking and debugging. Jira is available at $10 per person per month for ten users. Jira costs even less (per person) for larger teams.
Zoho Projects
For managers focused on getting more productivity from their team members, Zoho Projects is a great option. Zoho Projects is a web-based project management platform. It allows users to plan, organize and collaborate on projects. In addition, it features Gantt charts, which enable managers to visualize progress.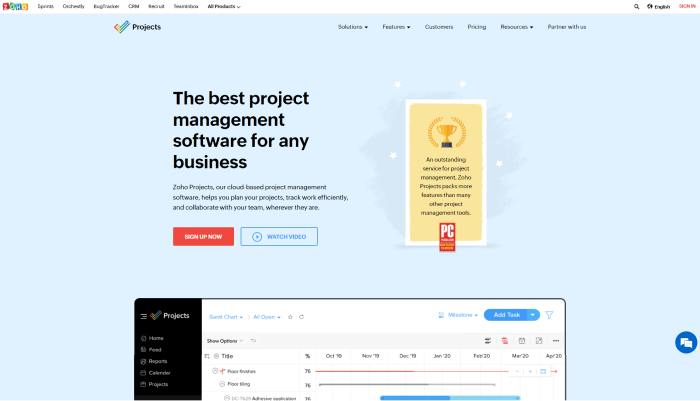 It integrates seamlessly with Google apps, and its intuitive interface allows for easy use. It features options to set deadlines. It also facilitates communication with in-app chat rooms. It is free for five users and features paid plans with improved support and functionalities.
LiquidPlanner
LiquidPlanner is a powerful, robust project management app that helps managers meet tight deadlines. It has extensive features for tracking and planning projects to fit a schedule. LiquidPlanner is among the best-rated project management apps with thousands of customers in the corporate world.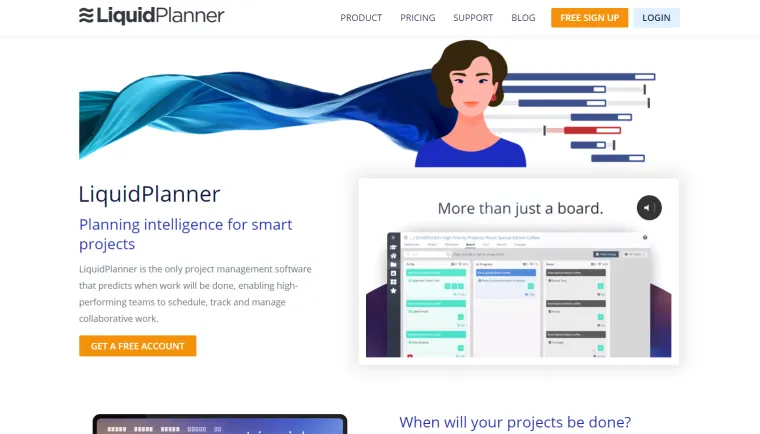 It features a Task Management Tool, which allows managers to compare the projected timelines of projects with actual timelines. With its SmartSchedule, you can prioritize work and devote specific hours to each project. Additionally, LiquidPlanner also comes with a resource management option, which allows you to keep track of employees and team members. With dashboards, managers can also get a graphical view of the progress of their projects.
LiquidPlanner is excellent for large corporations handling complex projects. Its Business Plan goes for $45 per user per month, with 2,000 active tasks and 100 GB of storage options. It also comes with a 14-day free trial for new users.
Podio
Podio (or Citrix Podio) is a great project management tool for creating excellent and improved workflows. In addition, it includes the option to create custom workflows. This allows managers to get more productivity from their teams.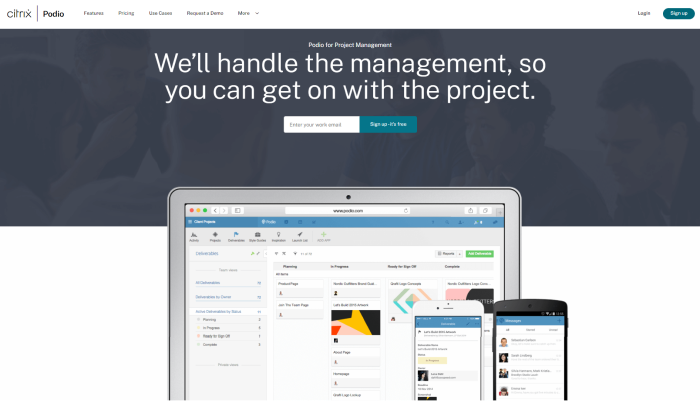 Podio allows managers to create conversations and processes, to keep team members on track. Additionally, Podio is free for up to 5 users. Its business plan is $7.80 per user per month, with improved functionality.
Conclusion
Project management entails a diverse set of responsibilities. The right task management tool, on the other hand, can assist managers and organisations in making sense of the tiny details and completing them with precision in order to complete the project on time.
The above list is not exhaustive. However, the tools mentioned have a track record of producing useful reports that will help you increase your productivity. Now is a great time to try Projectsly for free.
What Makes the Best Project Management Software?
#1
Plan, organize, track all your projects in one place
#2
Get a visibility over individual tasks in the form of kanban boards
#3
Track the project schedule using gantt chart and calendar view
#4
Create advanced workflows with powerful automations
#5
Track employee activities, and working hours using built-in time tracking software, Clockly
#6
Monitor activities using screen recorder on Windows, Mac and Linux devices
#7
Set S.M.A.R.T goals and achieve results
#8
Share files and collaborate with team through discussion boards
#9
Unbelievable pricing - the lowest you will ever find
#10
Everything your business needs - 50 apps, 24/5 support and 99.95% uptime
Join the SaaS Revolution
All-in-One Suite of 50 apps

Unbelievable pricing - $14.99/user

24/5 Chat, Phone and Email Support