Projectsly vs. Asana Project Management: A Competitive Guide
Asana project management solution that helps define workflows, track tasks, and manage work to enable the team to reach its goals.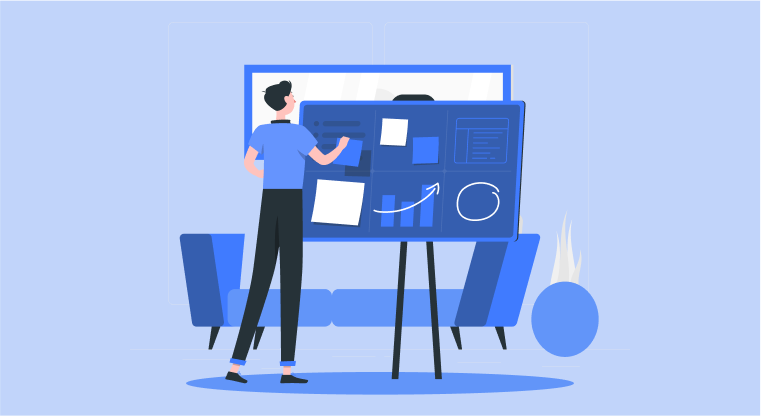 Project management is the application of tools, skills, knowledge, experience, processes, and techniques to achieve goals within a stipulated time. The system includes leading a team to achieve goals or deliverables within a given constraint. A project management plan involves planning, tracking, project documentation, and communication. It aims to deliver work within budget, scope, and time.
What Is Asana Project Management , and How Is Projectsly Better to Serve?
Asana is a project management solution that helps define workflows, track tasks, and manage work to enable the team to reach its goals. The Asana project management software allows team members to collaborate, organize, plan, and execute different tasks and activities. The software acts as an efficient way to coordinate team tasks with all other activities.
You can share files, status updates, and feedback using the Asana project management software so that the teams can tackle the correct tasks at the right time.
Projectsly by 500apps is an efficient project management software that enables powerful automation features for better team management and project execution. It helps teams streamline project planning and chronologically execute all components till their completion.
Projectsly can be considered a better alternative to other software like Asana project management, Jira project management, or Microsoft project management. Why? The reasons listed below are sure to clear your doubts.
1. Up-To-Date Email Alerts
Projectsly helps you send the projects and tasks updates via email depending on the priority assigned during the planning phase. The up-to-date email notifications help you complete the tasks without missing them.
2. Task Prioritization
Projectsly's features help you prioritize your tasks and allocate them to the respective team members on time. The software allows you to choose the priorities as low, medium, or high depending on project requirements.
3. Sprint Monitoring
Projectsly enables reliable scrum project management with easy sprint monitoring facilities. You can track, explore, and monitor the sprints related to any project with the software.
4. Auto-Link to Calendar
You can add your scheduled tasks to google calendar automatically using Projectsly. The process enables you to control tasks and projects.
What Are the Different Benefits of Using Projectsly to Asana?
Projectsly can be a better choice than Asana project management software because it increases team productivity and enhances business performance. Here is a look at the different benefits of using Projectsly.com.
1. Improved Plans and Schedules
Project scheduling and planning are significant parts of project management. The project managers can create consistent management plans and prioritize team tasks using Projectsly. The software allows you to allocate resources, identify dependencies, set deadlines, and create deliverables from a single platform.
2. Enhanced Collaboration
Projectsly is the best place for effective team collaboration. The software keeps communication systems in a unified place so that no one misses out on important schedules, tasks, meetings, and deadlines. The software has features like email alerts and calendar sync options to enable efficient teamwork.
3. Improved Task Delegation
Managers may find it difficult to assign tasks fairly to members, which may affect the team's efficiency. However, Projectsly enables reliable task delegation via its platform so that the team members get an equal share of opportunities to perform tasks. Its automatic reminder feature ensures that no task goes unfinished.
How Do I Get Started With Projectsly?
Projectsly enables you to automate tasks and workflows for better team productivity and enhanced business growth. Here is how you can get started with the software once you implement it into your system.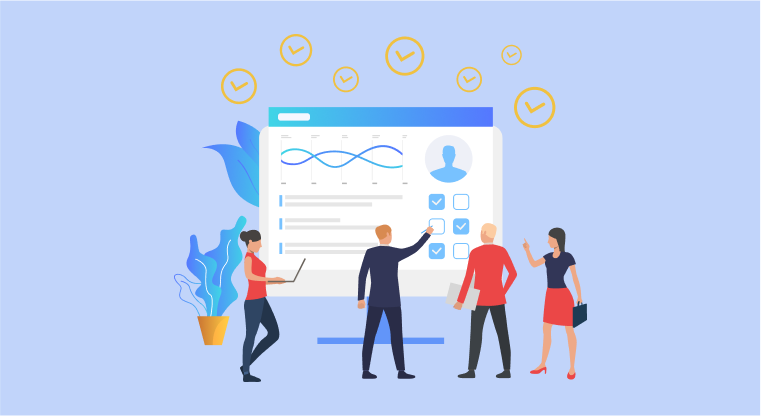 1. Create a Project Plan
Establish details to identify the project like name, client, ID, etc., before you start working on it. Then set the billing method, workflow, and time estimate on the software. You can also create the project schedule from the same platform.
2. Make a Task List
Think of the tasks that must get completed and create a complete list to categorize and structure them depending on team members and other activities. Take everyone's feedback on your task planning structure. You can also create subtasks on Projectsly.com.
3. Appoint Your Team
Start assigning tasks to team members depending on their expertise. Ask them to check the software to check their roles and responsibilities. You can also keep track of the team's project from the same platform.
4. Create Effective Communication
Use Projectsly to create separate channels for separate departments. You can also create random channels for topic discussions with team members.
How Do I Use Asana for Project Management vs Projectsly?
The Asana project management platform allows you to manage projects from a single dashboard. You do not have to shuffle between emails, spreadsheets, and other tools to track your projects.
Here is how you can use Asana for project management.
Track Project Progress: Asana enables you to get real-time status updates, run reports, and solve issues in real-time using its platform.

Improved Collaboration: You can find everything related to project files, feedback, plans, etc., in the Asana software dashboard. The process allows improved collaboration among team members and efficient task completion.

Goals And Task Priorities: Asana enables you to map out project goals and prioritize significant tasks. The software ensures that your deadlines are met on time via email reminders, notification alerts, automated messages, etc.

Streamlined Communication: Asana provides you with a single dashboard to interact with clients, vendors, and teammates. It allows you to keep everyone on the same page regarding tasks and projects.
How Do I Use Projectsly For Task Management?
Projectsly helps you manage tasks from a centralized location. The process allows the team members to collaborate better and increase task productivity. The software also provides a Multiview feature that helps you to track tasks easily. You can eliminate the requirement of manual labor by automating processes via the visual designer nodes. The software enables you to track work hours and improve team productivity with its time-tracking feature.
How Do I Use Projectsly For Team Collaboration?
Remote work and team conversations get easier with Projectsly. The software allows you to connect remotely with team members and organize tasks efficiently. You can get all the project details, like the owner's name, list of members, tasks, etc., from the same platform. Projectsly has a central location that allows you to connect with remote teams and chat with them at your convenience. You can mention your team members during chats and share files with them for important discussions.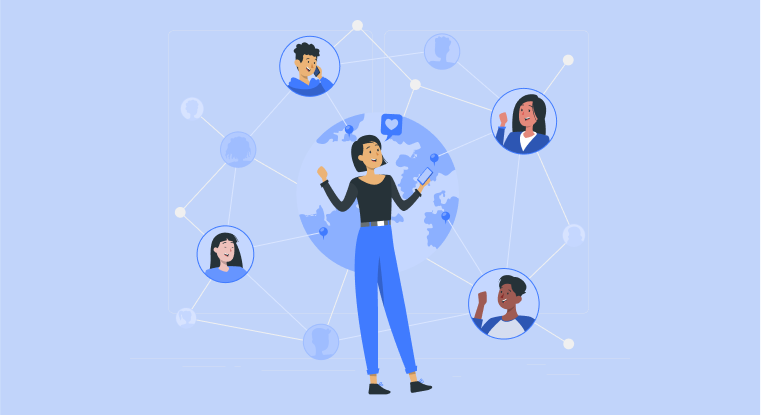 How Do I Use Projectsly For File Sharing?
Projectsly has a drag-and-drop feature that enables you to share all file types with the team members. Moreover, any member can access the files anytime and anywhere at their convenience. Enhanced team collaboration helps streamline all project and task management and complete everything within an allotted time.
How Do I Use Projectsly For Customer Support?
The best part about Projectsly is that it offers 24x7 support so that customers can reach out to the support team instantly to solve issues and queries. Existing customers can also connect or schedule calls with the software team to meet business requirements.
Could not use the keywords' waterfall project management and monday project management as they could not fit in anywhere as per relevance.
Conclusion
In summary, Projectsly is the superior project management tool for companies. It is easier to use and more adaptable, enabling businesses to define workflows, track tasks, and manage work more effectively. Projectsly is a more adaptable tool for businesses thanks to its integration with a variety of other software programmes.To learn more about Projectsly, visit the 500apps website today.
What Makes the Best Project Management Software?
#1
Plan, organize, track all your projects in one place
#2
Get a visibility over individual tasks in the form of kanban boards
#3
Track the project schedule using gantt chart and calendar view
#4
Create advanced workflows with powerful automations
#5
Track employee activities, and working hours using built-in time tracking software, Clockly
#6
Monitor activities using screen recorder on Windows, Mac and Linux devices
#7
Set S.M.A.R.T goals and achieve results
#8
Share files and collaborate with team through discussion boards
#9
Unbelievable pricing - the lowest you will ever find
#10
Everything your business needs - 50 apps, 24/5 support and 99.95% uptime
Join the SaaS Revolution
All-in-One Suite of 50 apps

Unbelievable pricing - $14.99/user

24/5 Chat, Phone and Email Support