5 ways to Streamline Project Management Approach in 2022
Get to know about various project management approaches to stay organized and to maximize workflow efficiency in your team.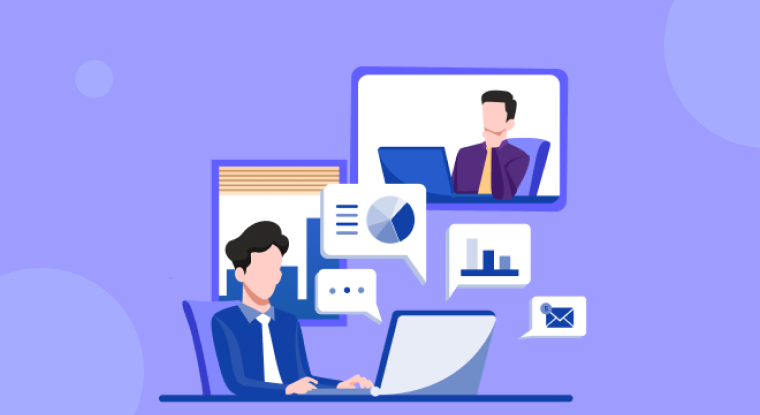 The effect of the COVID-19 pandemic has altered many things, including Project Management Processes. As a result, it will be done quite differently in 2022. From the covid-19 lockdown to working from home and the emergency of more remote jobs, the world now faces a different problem that requires a different approach.
Furthermore, the events in the world are also changing and are being shaped by cultural events happening in various industries. This has led to several Innovations, including the birth of new techniques and practices built to solve diverse problems.
Imagine that Project Management was simpler, more efficient, and less complex five years ago. Easily keep track of tasks and projects for growing teams in project management tool. Everything has changed and is still subject to change. The project manager must adapt and evolve as these changes are revealed. With Project Management set to change in 2022, how can any project manager evolve and approach Project Management?
Best Project Management Approaches in 2022
Here are a few trends that can shape the way Project Management should be approved in 2022:
1. Artificial Intelligence and Automation
Artificial intelligence and its implications have generated a lot of opinions in recent times. Different fields of life such as healthcare, finance, industries, and aerospace including Project Management have felt their impact. Recently, projects have become complex, cumbersome, and have many parts. This has made it difficult for project managers to keep track of the progress of each of these tasks.
Artificial intelligence has helped in the automation of small tasks daily. It is also used to assess these tasks and their performance insight. As a result, artificial intelligence is used to complete complex tasks, including data visualization, scheduling, and making informed decisions about different situations.
Therefore, Project Management must incorporate artificial intelligence into all processes to complete projects. Artificial intelligence can help enhance relationships with your team members and clients. You can estimate risks, time, progress, and cost. There are several project management software that has artificial intelligence incorporated. This will help in increasing productivity, managing deadlines, and minimizing workload.
2. Hybrid Project Management Approach
Several monotonous projects contained a single process in the past. However, projects have evolved with different complex processes. As a result, a hybrid approach is needed to complete these projects. The hybrid system blends both the traditional environment and the agile world.
As a result, the hybrid approach is widely sought for various projects. This approach has caused teams, tasks, and communication in a single place and has helped them work together. This implies that deadlines are better managed, calendars are more organized, and teams are better equipped to solve problems and increase project productivity.
3. Emotional Intelligence
Emotional intelligence has been thought to have absolutely no correlation with projects; however, they do. Emotional intelligence plays a vital role in the execution of every project. A study carried out by TeleSmart revealed that at least 58% of the respondents believe that emotional intelligence plays a crucial role in completing any task regardless of its field. It has also been a strong performance indicator in various jobs.
This implies that projects are much more than setting deadlines, organizing your calendar, supervising, having a scope, or sticking to a budget. This is because your team members are people with emotions, which must be managed by everyone involved. The inability of the project manager to understand the emotions of team members and effectively manage them will undoubtedly lead to inactivity and failure of the project.
Strong connected leadership, the capacity to handle challenges with grace, and the ability to build and support productive teams using project planning tool and practice are all aspects of emotional and social awareness.
In the same vein, a proper understanding of the people's emotions leads to the project's success. Therefore it's important to incorporate emotional intelligence into Project Management Processes to understand differences in personality and culture while managing them effectively.
4. Data Analytics and Numbers
There is an old saying that numbers don't lie, as numbers depict the state of things. Project managers rely on a lot of data to make informed decisions, which has helped increase the output and productivity of projects. State analysis has also helped in the estimation and assessment of risks and the management of quality.
Data analysis is an approach that will be highly relevant in the management of projects in 2022. Furthermore, data analysis has been used to determine the size of teams, their formation, and the position of team members. It has also helped in the organization and use of the skillsets of different team members.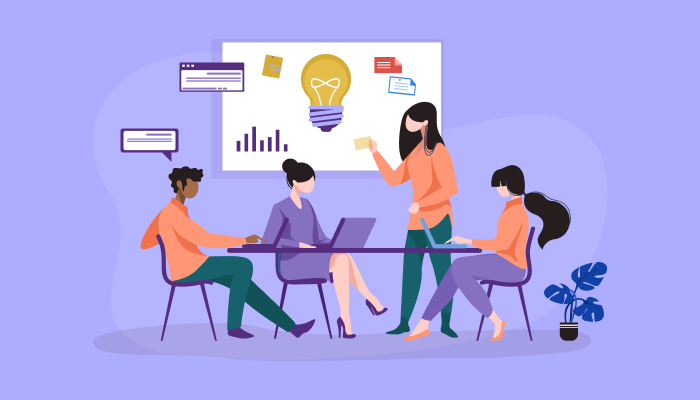 5. Project Management Software
The world has changed in more ways than you can imagine, and technology has formed an integral part of it. Through all of these changes, project management is not left out. A study that was carried out showed that 77% of successful projects use project management software. The study revealed that project management software is used in planning, executing, controlling, and managing different stages of the project.
Project Management Tools have completely revolutionized Project Management processes as they are used in Project Planning, scheduling, progress tracking, deadlines, budgets, and communication.
Project Planning: They help learn from previous projects and make necessary changes. Scheduling: Project management software comes with calendar features that help automate tasks in order of priority and schedule them.
Budgeting: The Software helps deliver a successful project within the budget. Communication: it helps deliver accurate information to team members at the right time.
Progress Tracking: Task management tool has been used to assess and evaluate projects. As a result, the project manager can have an effective visual timeline of tasks while simplifying task management. It also helps in quick collaboration and communication, announces the ease of file organization, integrates Google calendar amongst other tools, and protects vital information.
Ready to streamline project planning process and enhance team productivity with Projectsly? Sign Up 14 Day Trial
Summing It Up
Apart from these approaches, remote working is increasingly becoming more popular. With the effect of the covid-19 pandemic staring us in the face, remote work is inevitable. For any project to be successful, the best hands are needed. Remote work gives you access to different talents and helps you reduce costs. With diverse talents spread worldwide, remote working has helped bring these talents together to complete the project.
Project Management has evolved over the years and has seen the incorporation of several practices and technologies; therefore, it is imperative for project managers who intend to get ahead to incorporate these changes.
What Makes the Best Project Management Software?
#1
Plan, organize, track all your projects in one place
#2
Get a visibility over individual tasks in the form of kanban boards
#3
Track the project schedule using gantt chart and calendar view
#4
Create advanced workflows with powerful automations
#5
Track employee activities, and working hours using built-in time tracking software, Clockly
#6
Monitor activities using screen recorder on Windows, Mac and Linux devices
#7
Set S.M.A.R.T goals and achieve results
#8
Share files and collaborate with team through discussion boards
#9
Unbelievable pricing - the lowest you will ever find
#10
Everything your business needs - 50 apps, 24/5 support and 99.95% uptime
Join the SaaS Revolution
All-in-One Suite of 50 apps

Unbelievable pricing - $14.99/user

24/5 Chat, Phone and Email Support