7 Tips for a Successful Construction Project Management
Construction project management refers to the process of managing cost, schedule, and quality throughout all phases of a construction project.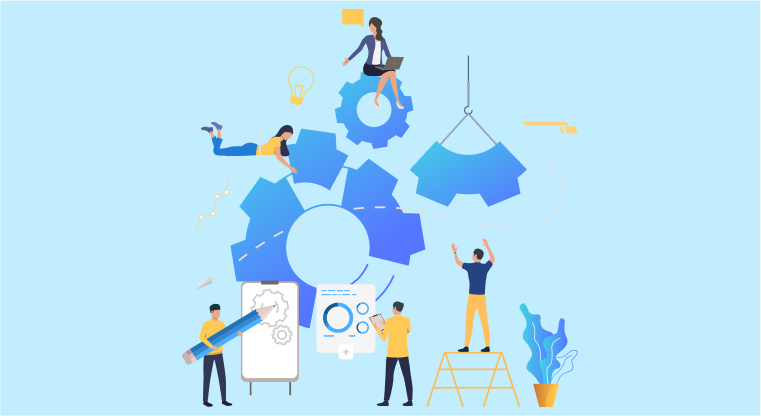 Construction Project Management is a field of study and practice that focuses on executing projects successfully. The project manager oversees the entire project from beginning to end, from initiation to completion. This can include managing teams and subcontractors, planning, estimating, budgeting, scheduling, and controlling costs. The project manager also works with stakeholders throughout the life of the project to ensure it meets their expectations and goals.
Construction project management refers to the process of managing cost, schedule, and quality throughout all phases of a construction project. A good construction project manager will coordinate with other managers to ensure that all parts of the project stay on track. This includes the design team, materials suppliers, subcontractors, and workers.
The main objective of construction project management is to ensure that the project is completed within budget, on schedule, and at the desired level of quality. This requires coordination among all team members as well as effective communication with all stakeholders involved in the project.
7 Tips for Creating a Perfect Construction Project Management Strategy
A construction project management strategy is an important part of any construction business plan because it provides guidance on how your company will operate its projects. A poorly constructed strategy can lead to problems down the road, but a well-designed strategy allows you to control costs and increase profits while still meeting deadlines and customer expectations. Given below are some tips for developing your own construction Jira project management strategy:
1. Have a Clear Vision and Objectives
Before you begin construction project management, consider what you want to achieve from the project. What is the purpose of the project? Will it deliver something specific or simply improve things? What do you expect it to cost? How long will it take? What will be its impact on staff and resources? Once you have answered these questions, you can create an action plan that outlines everything that needs to be done during the project. This gives everyone involved in the project clarity about their role, resources needed, deadlines, and responsibilities. It also helps prevent any confusion later on down the line if someone needs more information or assistance with their part of the job.
2. Get the Right Team in Place
The next thing to do is to get the right team in place for construction project management. This includes key personnel such as architects who can help you with design, engineers who can provide technical advice, and contractors who know how to execute your plans. Make sure you have a qualified general contractor with experience managing similar projects, as well as subcontractors who can perform each aspect of the project effectively and efficiently. You should also make sure that everyone understands their roles and responsibilities before starting work on your project so they can do their job effectively and efficiently.
3. Don't Underestimate the Importance of Effective Communication
Effective communication is required in construction project management and microsoft project management strategy. This includes clear communication between your team members and with clients. You should establish communication protocols ahead of time so that everyone knows how they can best work with one another. You can also create templates for common documents or emails, so they don't have to be written each time they're needed. The construction project management plan should be set up in such a way that it is easy for everyone involved to communicate with each other effectively. This will ensure that all parties are informed about any changes and developments in the project, and this will help them make informed decisions based on the information provided.
4. Create a Detailed Schedule and Project Plan
It's important to know where your project is headed at all times. This means creating a detailed schedule that outlines the entire process from start to finish. You should also create a project plan that includes everything from budgeting to timelines, materials, and manpower. By having these two documents in place, you can easily tweak them as needed depending on how things are going throughout the project. There are many different types of tasks associated with any construction project, such as plumbing and electrical work. It's important to assign these tasks to specific team members, so they know exactly what they need to do and when they need to do it. If possible, try assigning one main person who will manage all of these different tasks, so everyone stays organized and on schedule with their own responsibilities within each phase of the job.
5. Be Prepared for the Unexpected
Getting halfway through an assignment and realizing that you didn't budget enough for something important, like materials or labor costs, can be very frustrating. You must ensure that you know exactly how much money you'll need before starting each stage of your project and make sure you have some extra funds in case something goes wrong. No matter how good your project plan is, the unexpected is inevitable. Be ready for anything by keeping extra supplies on hand and communicating with contractors about possible delays.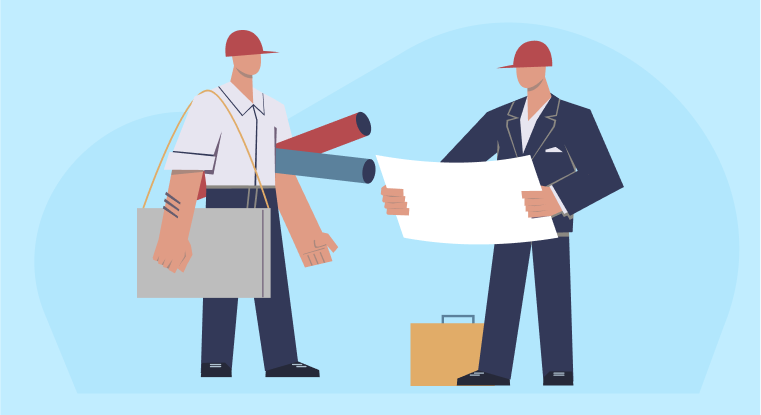 6. Be Proactive Rather Than Reactive
In construction Waterfall project management, it is important to be proactive rather than reactive. This means that you should avoid making decisions based on emotions or other factors that may cloud your judgment. It's not easy to do this, but with practice and experience, you will get better at it over time. One mistake people make when managing construction projects is responding too quickly to problems instead of proactively addressing them before they become an issue for everyone involved with the project, including yourself as its leader. By being proactive rather than reactive, you will save yourself time and effort later down the road.
7. Make Sure You Have the Right Construction Project Management Software in Place
This is perhaps one of the most important things you need to do before starting any project – make sure that you have all your tools ready for use! While there are many options available, such as monday project management software, make sure that you choose one that's best suited for your needs. This way, you will be able to streamline your processes and save time and effort doing so!
Summing It Up
Project management is a critical part of any construction project, but it's also one of the most difficult parts to get right. It's easy to fall behind schedule and over budget, but Projectly can help you avoid these mistakes with its intuitive interface and powerful features. Projectly offers all the tools you need to manage your projects from beginning to end:
Gantt chart: Create a Gantt chart for each project so everyone on your team can see what needs to be done and when it needs to be completed.
Calendar: The calendar feature allows users to set due dates for tasks, which automatically updates the Gantt chart with their progress.
Task details: Users can add task details like descriptions, start dates, estimated completion times, and more for every task in their projects.
Milestone details: Milestones are important milestones that must be completed before other tasks can move forward. Users can create and assign milestones within each project as needed.
If you're looking for a way to organize all your projects in one place, then Projectsly could be the perfect solution for you and your team. Visit the 500apps website today to learn more.
What Makes the Best Project Management Software?
#1
Plan, organize, track all your projects in one place
#2
Get a visibility over individual tasks in the form of kanban boards
#3
Track the project schedule using gantt chart and calendar view
#4
Create advanced workflows with powerful automations
#5
Track employee activities, and working hours using built-in time tracking software, Clockly
#6
Monitor activities using screen recorder on Windows, Mac and Linux devices
#7
Set S.M.A.R.T goals and achieve results
#8
Share files and collaborate with team through discussion boards
#9
Unbelievable pricing - the lowest you will ever find
#10
Everything your business needs - 50 apps, 24/5 support and 99.95% uptime
Join the SaaS Revolution
All-in-One Suite of 50 apps

Unbelievable pricing - $14.99/user

24/5 Chat, Phone and Email Support