Monday Project Management: How to Get Ahead of the Game
Monday project management to help you become knowledgeable on what you need to be focusing on and doing every day to be an outstanding project manager.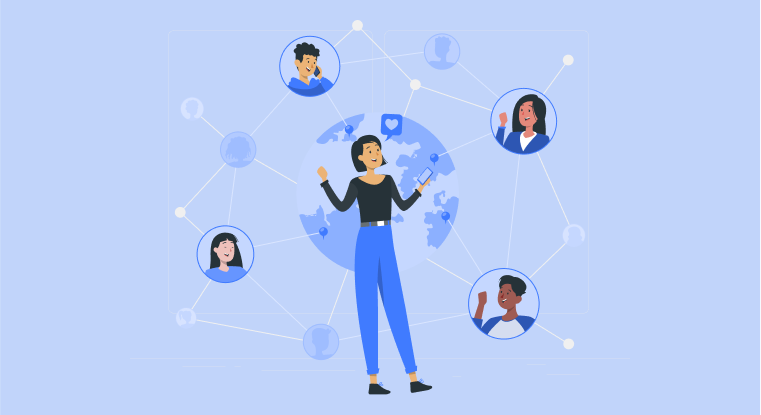 Have you experienced "Monday Blues"? If your answer is yes, know that it's not just you. We inevitably accept that on Sunday, a feeling of melancholy and worry will set in. You should not let this get you down, though! Giving yourself rejuvenating and restorative weekends is one of the finest ways to prepare for a fantastic Monday. You can welcome Monday with open arms and boost your productivity at work with a little preparation and organization.
Being a project manager may be daunting at times, but in this helpful post, we'll walk you through a project manager's Monday project management to help you become knowledgeable on what you need to be focusing on and doing every day to be an outstanding project manager and make the most of your day.
We want to begin this article by expressing how wonderful it is to follow a daily schedule that positions you for success. The kind of habit where you get up early and stay organized. We are talking about being organized, drinking tea, doing meditation, and perhaps going on a little run.
Tips on How to Get Ahead of the Game on Monday Project Management
Here are some suggestions to help you have a more positive and productive Monday:
1. Plan Everything Ahead
Making a strategic plan in advance is crucial for project managers who want to succeed. One needs to be able to see days, weeks, and months ahead and take the required steps to make that vision a reality in order to keep a project on track genuinely. It's preferable to undertake something significant on a Monday morning, such as talking to someone or reviewing anything vital. The remaining portion of the day could be spent working on the issue with the other individuals involved. You can then work on everything else you have on your to-do list.
2. Keep An Updated To-Do List
The to-do list is essential for project managers who want to move up the ladder. A project manager's to-do list should, in essence, include the most recent status of each item that is currently on the project. In fact, a PM's to-do list may either become their greatest ally or their worst enemy because when to-do lists are not ordered and are not updated frequently, they become useless.
What is required to maintain a to-do list?
Examining emails
Regular project meetings with others
Maintaining up-to-date project operations
knowing the true state of the project
As a project manager, you should take a lot of the required precautions to keep the project on schedule by often revising your to-do lists.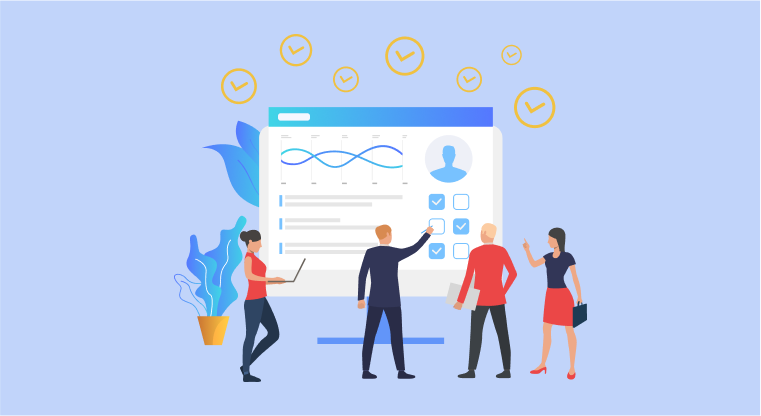 3. Set Up Your Accomplishments With Minor Victories
Don't over-promise when there's no likelihood of achieving the company's goals and objectives. A project that will take up your whole upcoming quarter might seem overwhelming to begin, but managing a project is simpler once you know what has to get done in the subsequent two weeks as opposed to everything that needs to get done in the next month. Set realistic timelines and small, attainable victories along the road to position yourself and your team for success. Planning the entire project well might be a minor victory in and of itself.
4. Select the Best Candidates for the Best Positions
Choose the ideal individuals for the right jobs by looking for surprising areas of strength in the folks around you. Don't assign the task of enforcing deadlines to the individual who consistently puts it off. Maybe assign the task of maintaining the project board to the worker who consistently comes early. If one of your staff has a knack for connecting with customers and building rapport quickly, give them the duty of checking in with the rest of the crew to ensure successful communication. Even though you may be in control of the project's general management, make sure you're giving the right individuals the right tasks to ensure more productivity.
5. Emphasize Effective Communication
According to research, poor communication results in two out of every five projects failing to achieve their initial objectives. You may make as many plans as you'd want, but how will you communicate them to your team members and clients? Instead of receiving information on the progress of their jobs by email or phone all the time, can clients receive status updates at set times?
Investigate the most effective channels for speaking with your customers and staff. To discuss what is on the agenda for the day, it could be necessary to hold a morning roundtable in person or send out a weekly email. A paper checklist might be distributed or everything could be written on the whiteboard. Once you identify a successful communication approach, include it in your project management workflow.
6. Sort Out What Has to Be Done First
The Pareto Principle essentially argues that just a small percentage of tasks (20%) must be successfully completed in order to produce the overwhelming majority of results (80%). You, as a project manager, must understand how to prioritize as you seek opportunities to advance. Monday project management can help you prioritize the tasks. These top-tier, top-priority work require the entirety of your attention. The majority of the time, cost, schedule, or quality will be key factors in projects. The remainder of the task must then be delegated as much as possible.
7. Recognize and Accept Your Strengths and Weaknesses
It's critical to be realistic with yourself regarding your strengths and limitations if you want to manage projects effectively. You might be a better manager for your staff and offer better service to your clients if you know more about yourself before beginning the project management process. Consider enrolling in free workshops or joining an online network of other small company owners if there are skills you ought to pick up. Find out whether your staff members have additional interests or skills that they can share. Everyone in a company wears several hats, but some of them fit better than others.
8. Request Feedback
Did you know that the most effective leaders are those who solicit more points of view more frequently? Asking for feedback is a calculated strategy to learn what is effective for your clients and staff. At regular intervals, such as following the implementation of a new policy, the training of staff in the use of new software, or the launch of a new project management system, request input. The ideal approach for your staff to operate may not be through formal project management. They could function better if more time is spent preparing and not require the daily update you think are important. There is no way to be certain without asking for feedback.
9. Choose the Best Project Management Tools
Every team may have a distinct approach to project management. Daily checklists could be written down and distributed, while a design studio working with distant freelancers might need a cloud-based resource in a small business. The shift toward digital project management systems, however, may mean that your staff members would like a means to check on their tasks or schedules without phoning in or physically visiting the board. Fortunately, many project management tools include free trials, allowing you to see what works best for your team. Small teams may communicate updates and assign tasks using popular apps like ClickUp project management and Trello project management applications.
10. Set Up Monday Scrum Meeting
The scrum project management meeting is important as the scrum team gathers each Monday morning to discuss the tasks that will need to be completed for the week during the Monday scrum meeting. They are brief stand-up gatherings that are strictly limited to 15 minutes. This is done to ensure that the meeting is concise and only covers pertinent information. Additionally, all of the things that the team is unable to discuss at the weekly standup meeting are intended to be covered during the additional scrum sessions or agile events. Teams can utilize project management tools like Wrike project management, notion project management, and Smartsheet project management to carry out their sprints after the weekly scrum meeting.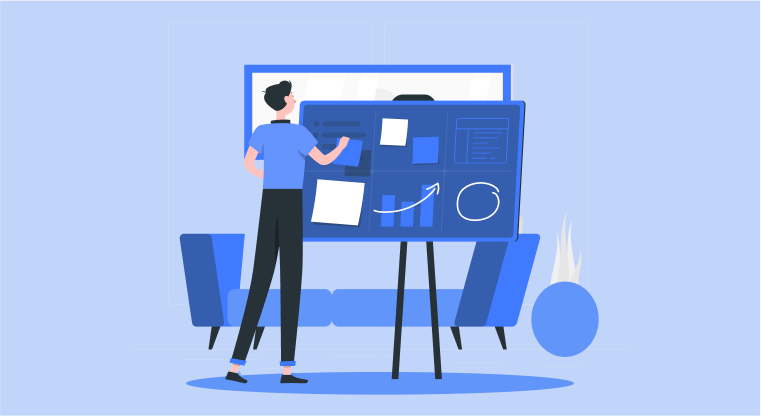 Summing It Up
Effective project management techniques may make or break a project. The lack of a defined approach has caused too many excellent ventures to fail, and yours shouldn't be the next. We provided you with precise Monday project management techniques in this post so that you can approach a project successfully. Everything from methodology to time management is included in the methods for success.
The cooperation and communication between teams and with clients may be enhanced with the aid of project management software. A better planning and scheduling process may increase efficiency, which increases the likelihood that a project will succeed. With Projectsly by 500apps, you can manage all your tasks with a powerful user interface and useful templates for a productive Monday morning. Although projects may be carried out without software, their advantages are clear. This cannot be overlooked in the commercial world of today. To learn more, visit the 500apps website today!
What Makes the Best Project Management Software?
#1
Plan, organize, track all your projects in one place
#2
Get a visibility over individual tasks in the form of kanban boards
#3
Track the project schedule using gantt chart and calendar view
#4
Create advanced workflows with powerful automations
#5
Track employee activities, and working hours using built-in time tracking software, Clockly
#6
Monitor activities using screen recorder on Windows, Mac and Linux devices
#7
Set S.M.A.R.T goals and achieve results
#8
Share files and collaborate with team through discussion boards
#9
Unbelievable pricing - the lowest you will ever find
#10
Everything your business needs - 50 apps, 24/5 support and 99.95% uptime
Join the SaaS Revolution
All-in-One Suite of 50 apps

Unbelievable pricing - $14.99/user

24/5 Chat, Phone and Email Support