Projectsly Vs Trello Project Management : How To Choose
Projectsly and trello project management are two of the most popular Clickup project management tools for businesses to boost productivity.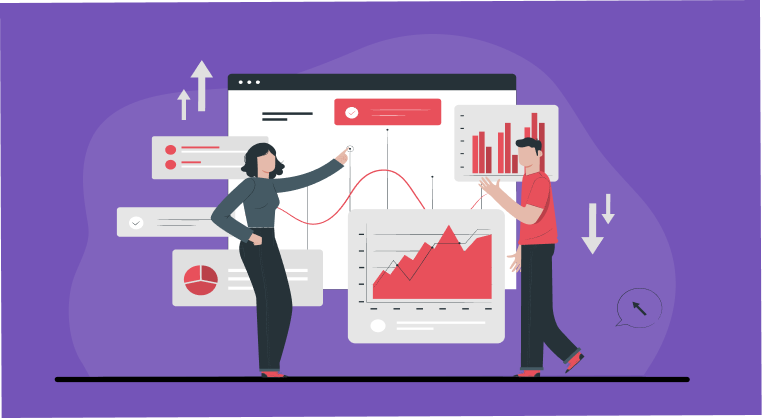 Project management software can be a great tool for organizing and managing your projects in one place. However, with so many options out there, it can be tough to choose the right program for your team's needs.
In this blog, we'll walk you through the Projectsly and Trello project management systems.
What Is Project Management Software?
Project management software (or PM software) is a lot like Microsoft Excel or Google Sheets—it helps organize and track tasks, resources, deadlines, and other information related to your projects. The difference is that PM software is designed specifically for project managers and teams that are responsible for multiple projects at once (often referred to as large-scale agile development).
PM software gives you more control over your projects by allowing you to create custom workflows, assign resources and track progress on individual tasks or milestones across multiple projects. It also allows you to collaborate with other team members who might not be working on the same project as you are or even an internal client who wants updates on their project status from time to time. There are many project management programs that are extensively used today, such as Wrike project management, notion project management, smart sheet project management, click up project management, and Projectsly.
What Is Projectsly And Trello Project Management's Key Difference?
Trello project management tool comes in free and paid versions. The free version of trello project management is limited to teams of up to five people and includes all the features you need for small projects or businesses.
Projectsly by 500apps is an online project management tool that comes with all the features needed to manage your entire business, from planning to scheduling and tracking, all in one place.
Projectsly and trello project management are two of the most popular Clickup project management tools for businesses. Both have their pros and cons, but the most important thing is to determine which one fits your needs best.
Here are some of the differences between Projectsly and Trello Project Management:
Projectsly uses templates to create project plans. On the other hand, trello project management has no templates, so you must manually create your own.
Projectsly has an actionable timeline view that shows you when each task will be completed, whereas trello project management doesn't give you this information.
Projectsly has a built-in Gantt chart tool that allows you to see how long each task will take and what other tasks need to be completed before they can be started (or finished). There is no Gantt chart tool on trello project management.
Trello project management does not have an integrated billing system for invoicing clients, whereas Projectsly has an integrated billing system that allows users to create invoices, send them directly to clients, and track when they are paid.
Trello project management has no time tracking or time sheets, whereas Projectsly tracks time spent on each task and provides detailed reports for employees who want to track their time spent on tasks.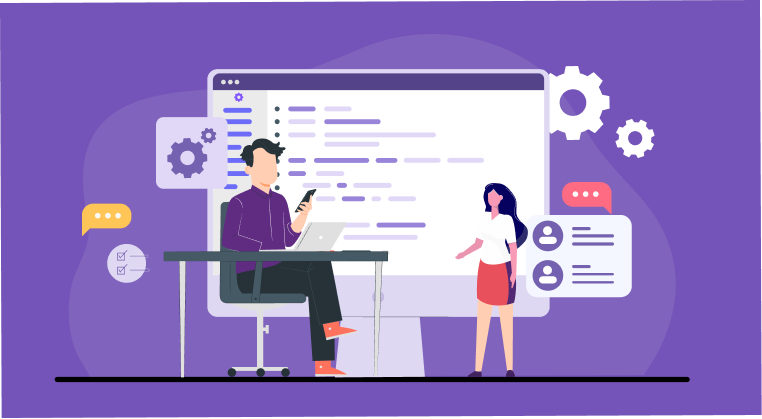 Benefits of Projectsly
Projectsly is a cloud-based, online project management solution that helps teams organize, plan and collaborate on projects of all shapes and sizes. Below we explore a few of the benefits of using Projectsly for your team's project management needs.
1. Organize Your Tasks
It's easy to get lost in all the details of your projects, but this project management software will help you keep everything organized. You can create tasks, assign them to team members and see their progress on the task board. This way, you'll be able to see how well each team member is doing and if someone needs more support.
2. Keep Track of Deadlines
If you want to make sure that your deadline is met, then it's important to keep track of it. Projectsly has a built-in calendar that lets you know when certain events should happen for a deadline to be met. You can just add an event on the calendar and set a date for it! The program will remind you when it's time for something important so that nothing slips through the cracks.
3. Easy Management
Project managers find it difficult to manage projects because they have too much information coming at them from different sources. The problem gets worse when they have to deal with multiple clients or teams at once. With Projectsly online project management, you will be able to streamline all your projects in one place so that it becomes easier for you to manage them all at once. You can also create sub-projects within the main project so that you can organize things better and make sure nothing falls through the cracks.
4. Great Customer Support
Projectsly's online project management app has an active community where users post questions about anything related to their project management software. They also have an online chatting system where they can talk directly with the support team about their issues or concerns regarding the product itself or any other matter related to it.
How to Migrate to Projectsly if Using Trello Project Management?
If you are a trello project management user and want to try Projectsly, this is what you need to do:
Firstly, you must open your browser and go to https://projectsly.com/

Sign up with your email address and password.

Select the "Migrate from Trello Project Management" option, then click on "Start Migrating".

You will be redirected to the setup page, where you can choose which boards you wish to migrate and which cards should be migrated as well. You can choose only specific boards or all of them, but it's recommended that you only select specific ones in order not to lose any data during the migration process (see below).

Click on the "Begin Migration" button and wait until it finishes (it could take up to several hours, depending on how many boards/cards are being migrated). Once done, click on the "Continue" option at the bottom of the page and proceed with creating new project templates for each migrated board by filling in their details (name, description, etc.).
Setting Up Your Projectsly with a Smooth Moment While Using A trello Project Management Account
Here's how you can begin using Projectsly online project management software with your trello project management account.
Set up your projectsly with a smooth moment while using a trello project management account.
Step 1: In Projectsly, click "Connected Account" and choose trello project management from the drop-down menu.
Step 2: Type in your email address and password for your trello project management account, then click login to trello project management.
Step 3: Click Allow Access to connect your Projectsly to your trello project management account.
Step 4: After authorization, Projectsly will automatically scan all your boards for cards containing due dates or other time-sensitive information. You can also manually add specific cards by clicking on them on your trello project management board and choosing "Add to Projectsly" from the drop-down menu next to each card title.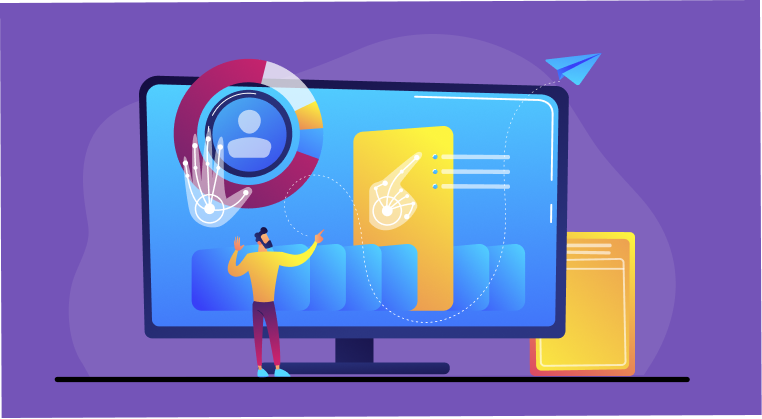 Creating Your First Board With Projectsly
Creating a board is an easy task, and it can be done in just a few simple steps:
1) Go to projectsly and log in with your username and password.
2) Click on the "My boards" button in the top menu bar.
3) Click on the "Create new board" button, which will open a form for you to fill out your board's name, description, who can view this board (anyone, only me or invited), etc. Once these fields are filled out, click "Create Board" at the bottom of the page, and you are done!
Adding Lists and Cards to Projectsly
You can create as many lists as you require, and each list has a title and description. The most important feature of a list is that it allows you to add new tasks (cards) to it.
To add a new task inside an existing list

Click on the "+" button located at the top-right corner of the page

Add a title for your task and choose what kind of task it should be

Click on "Create Task"
Due Dates And Assignees With Projectsly
Project owners can set due dates on a per-task basis, and those due dates can be added to a to-do list in the app. You can also add assignees to tasks, which is helpful if you need help with certain tasks.
Projectsly also has an integrated calendar feature that lets you schedule meetings and tasks from within the app. This makes it easy for team members to keep up with their assignments and plan their days accordingly.
Furthermore, since Projectsly syncs with Google Drive, Dropbox, Evernote, and Microsoft OneNote, it's easy to share project files with other people in your organization without any extra software.
Dragging And Dropping Features With Projectsly
Projectsly is one of the best drag and drops software. This tool has a drag and drops feature that makes it easy to move, copy and delete files. It allows the user to upload multiple files at once, which saves time and effort. The interface of this tool is user-friendly, so even a novice can use it effectively.
Integrations
Whether you want to keep records safe or automate workflows, we have several options for integrating Projectsly with third-party solutions. The following are some of our most popular integrations:
Microsoft Office 365

Google Drive

Dropbox
Summing It Up
Online project management is a difficult process. It requires data to be stored, organized, and analyzed. The best project management tool can make a huge difference in your workflow, but there are so many options out there that it can be hard to choose.
Trello project management is one of the most popular project management tools available today. It's intuitive and easy to use, allowing you to create boards with lists of tasks and move them around as needed. But its simplicity also has some drawbacks. trello project management doesn't have as many features as other products on the market, which makes it difficult for teams with complex projects to get the most out of their software.
Projectsly by 500apps is an alternative project management tool that offers arguably more features than trello project management while still retaining its ease of use. The tool has a lot of intuitive features and boasts a user-friendly interface, making it a better option for larger projects with multiple contributors. For more information, visit the 500apps website today!
What Makes the Best Project Management Software?
#1
Plan, organize, track all your projects in one place
#2
Get a visibility over individual tasks in the form of kanban boards
#3
Track the project schedule using gantt chart and calendar view
#4
Create advanced workflows with powerful automations
#5
Track employee activities, and working hours using built-in time tracking software, Clockly
#6
Monitor activities using screen recorder on Windows, Mac and Linux devices
#7
Set S.M.A.R.T goals and achieve results
#8
Share files and collaborate with team through discussion boards
#9
Unbelievable pricing - the lowest you will ever find
#10
Everything your business needs - 50 apps, 24/5 support and 99.95% uptime
Join the SaaS Revolution
All-in-One Suite of 50 apps

Unbelievable pricing - $14.99/user

24/5 Chat, Phone and Email Support