Benefits of Scrum Project Management in the Workplace
Scrum project management framework allows your organization to complete projects timely by breaking down the entire process into sizable bits.
Just like any other agile methodology like Trello project management, which is a Kanban-based collaboration and task management tool used for agile project management, customer support, HR tracking, and so on, scrum project management is an agile framework. This approach is usually led by a Scrum master who leads a small business team. Scrum project management framework allows your organization to complete projects timely by breaking down the entire process into sizable bits and encouraging the team to come together and work in accordance.
Cooperation and coordination go hand-in-hand. For this reason, scrum project management is a great strategy used by an enormous number of companies. It allows the team members to prioritize essential tasks and efficiently coordinate with the people who need the work done. Around 50 percent of the team members are motivated by the team's success compared to 28 percent of those who are motivated by the company's success. Hence, it is necessary to rely on software that benefits your organization.
Why is a Small Business Company Important?
Small business companies are as important as large business companies because it cuts down on team members and resources. Too many cooks can spoil the broth. Hence, it would help if you kept in mind that the lesser the team members, the easier work gets done. It reduces confusion and broadens perspectives. As a small team, you get to share ideas and discuss the best available outcome. Running a small business can involve great risks, but, the results are equally the same as in large companies.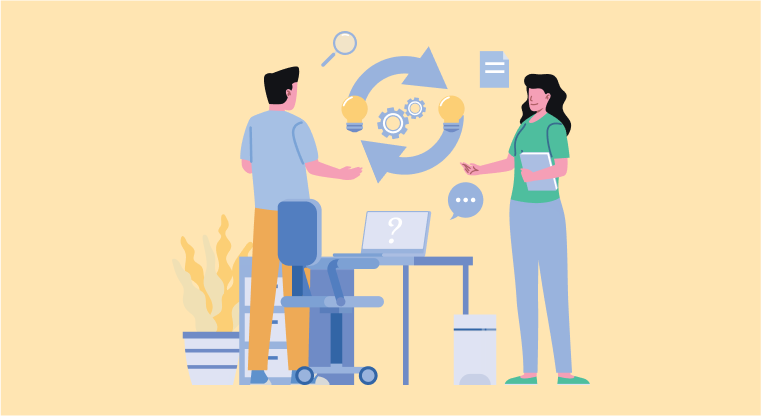 Here are some great strategies and tools used by most small business owners:
1. Wrike Project Management
Wrike project management is a widely used task management tool by small businesses for agile methods. It can be customized and is cost-effective. Using the Wrike project management tool in your business, you get to communicate with your teams better and keep control of the tasks in different folders. This way, you can prioritize tasks that need immediate attention and collaborate with teams on a single platform.
2. Smartsheet Project Management
Smartsheet project management is yet another smart tool. It allows small businesses to make use of the smart sheets to plan strategies with their team, manage several projects and tasks, and ensure that they complete each of them from a single source of points. Having smart sheet project management in your software empowers your team to increase agility and visibility and improves collaboration.
3. Notion Project Management
Notion project management is a valuable tool that comes in project management software. It enables you to assign, manage, and track tasks on a single platform. With this feature, you can create calendars and Kanban charts. It is a versatile tool that replaces the traditional ways of using a moderate CRM tool with a note-taking tool that is easy to use.
4.Click Project Management
Click project management is an effective project management tool that enables your team to work efficiently and manage various projects for better deliverables. The free cloud-based program allows you to edit and explore the tasks list, create new folders for tasks, and create reminders and scheduled dates to perform the activities on priority.
What Makes Your Business Unique?
In order to stand out ahead of your competitors, you should focus on some key pointers such as:
Convenience
Reliability
Excellent customer service
Quality
Emotion
Creativity
Your business can be unique in its own way. The only way to ensure that you stay ahead in the market is by applying these key points in business. When your products and services are reliable, every customer will choose you over other competing brands. Here, you should ensure superior and quality customer service. It enhances the customer experience and ensures that they recommend your services or product to others, helping you gain more leads.
Likewise, it is also necessary to focus on creativity. When you collaborate with your team, you get different perspectives and unique ideas. You should go with it and add emotions that connect your customers to your brand. Every customer seeks an organization that sets realistic goals and works towards them. Hence, relying on a valuable scrum project management software would ensure that you communicate with team members and business stakeholders to arrive at a solution that works in favor of your customers.
Finding Your Own Business Community
Below are some points: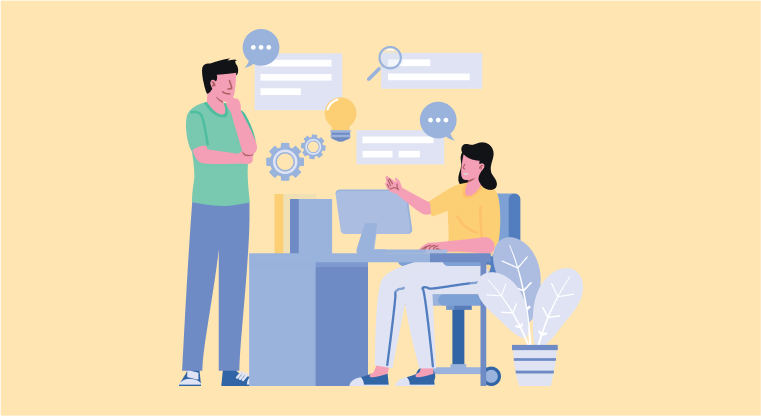 1) Identify Your Niche
With a small business, you might assume it can be challenging to find your own business community. However, it is as easy as it can be for large business owners. All you need to focus on is finding your niche. Although you may have pre-planned several decisions, it is important to find what your expertise is. It allows you to create something unique that stands out in the market.
2)Choose an Engaging Platform
An online project management tool enables you to handle your tasks online in order to increase productivity and agility. When you pick the right platform for your business, you get to focus on targeted activities and complete them before deadlines. This ensures that your services and products go live on time and allows you to find the right audience and the means to connect with them.
3) Create Community-specific Content
It is also essential to focus on the content or your services. Once you find your niche, you should find ways to make your content convenient and user-friendly. You should develop eCommerce strategies by keeping your targeted audience in mind. This enables you to understand the audience's preferred language, culture, traditions, and behavior. So you work according to their demands and offer the best outcome. Here, it is very important to stay consistent in your work.
Giving Your Community a Platform
The key to a successful business is choosing the right platform for your community. Online communities focus on building a sustainable online business. You can achieve this by relying on perfect software that allows you to connect and engage with the audience. Offering an engaging and connecting platform for your audience ensures that your potential customers are satisfied and pleased with your services or products.
Your Small Business Community is Your Advocate
When you pick the right project management software that offers scrum project management, you get multiple benefits like:
Quicker release of the reusable products
Improvement in quality and productivity
Reduction of operational cost
Improvement of the employee morale
Improvement in customer satisfaction
With a reliable community, you get to use a scrum project management plan to stay on the same page. With this feature, your team can simultaneously work on a project to make efficient changes and integrations. Scrum project management tool ensures that your project scope doesn't change in terms of cost and time. You get to prioritize tasks that are marked in the important list and complete them on time.
Here, your small business community is your advocate as a small team works throughout the development phase to complete the assigned tasks in a given sprint. A scrum team does not have a boss. Hence, reliable software offering scrum project management boosts the employee's morale, enabling them to identify the project as their own and work on it. With the help of a scrum master who mentors and prevents the team from negative pressure, the organization benefits in multiple ways from a reliable task management software.
Wrap Up
Scrum project management is an agile approach that several business owners are headed towards. It ensures great customer satisfaction and helps your team to overcome challenges and complete tasks on time. Projectsly is one of the best software developed by 500apps that allows your organization to hit deadlines and coordinate with prioritized tasks beforehand.
Projectsly offers a real-time team collaboration feature to improve employee productivity and provides multiple views like Kanban list view, calendar view, Gantt chart view, and so on to simplify the process and monitor the status of each task assigned to the team. It enables you to set your end goal and enables you to achieve them without hassle. If you are looking for the best project management software that caters to all your business needs, Projectsly is your solution. For more information about this software, visit the 500apps website now!
What Makes the Best Project Management Software?
#1
Plan, organize, track all your projects in one place
#2
Get a visibility over individual tasks in the form of kanban boards
#3
Track the project schedule using gantt chart and calendar view
#4
Create advanced workflows with powerful automations
#5
Track employee activities, and working hours using built-in time tracking software, Clockly
#6
Monitor activities using screen recorder on Windows, Mac and Linux devices
#7
Set S.M.A.R.T goals and achieve results
#8
Share files and collaborate with team through discussion boards
#9
Unbelievable pricing - the lowest you will ever find
#10
Everything your business needs - 50 apps, 24/5 support and 99.95% uptime
Join the SaaS Revolution
All-in-One Suite of 50 apps

Unbelievable pricing - $14.99/user

24/5 Chat, Phone and Email Support