The Advantages of Using an Online Project Management Tool
Online project management tool has increased in popularity over the past few years as a result of technological developments.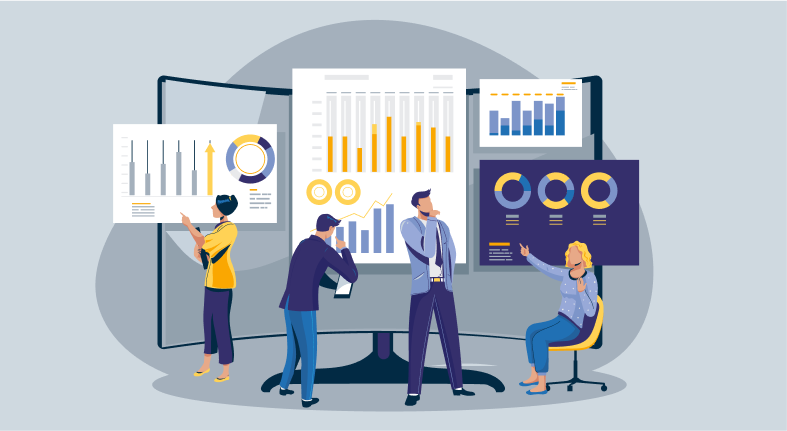 Undoubtedly, businesses of all sizes navigate through a wide range of projects, goals, responsibilities, and employees. They can maintain organization while planning and managing projects in a precise, predictable, and lucrative manner if they have a solution. Project management software has several advantages.
Online Project Management Tool software has increased in popularity over the past few years as a result of technological developments. While some think it's feasible to manage teams without technological help, others think the buzz around software management solutions is pointless.
If your company doesn't utilize project management software, you're probably working much harder than you should be and losing money as a result since you're spending too much time on trivial issues. If you use the right tools, this is something you won't need to worry about. All of those small tasks may be taken care of by the tools. It entails giving you and your team more time to work on more crucial tasks.
Trello project management and Projectsly are a few examples of well-liked Online Project Management Tool.
Advantages Of Using Online Project Management Tool
Online Project Management Tool software can be used to strategize, coordinate, and assign resources for project management. It promotes working with the team and allows for the tracking of the progress of the project. It also specifies tasks and responsibilities. It enables seamless stakeholder cooperation and helps project managers to monitor costs and time.
Teams must maintain structure to complete projects on schedule, especially when there are several projects in progress. Online Project Management Tool software keeps everyone in the loop, helps prioritize activities, and gives a general picture of all the projects.
Unified Framework
The fact that Online Project Management Tool software keeps everything consolidated is only one of its many advantages. Project management can be easier when everything is present in a singular platform. It also encourages real-time tracking and aids in keeping track of project cooperation. Not only that, but it also streamlines the process of alerting other team members. Plus, it also allows you to overcome every problem or issue that comes your way without any difficulty. For improved project management, the majority of software solutions offer all the functionality under one roof.
Monitor Growth
The ability to measure progress is one of the most prevalent and meaningful capabilities of Online Project Management Tool software. It is crucial to monitor the project's development at every level. This aids in risk identification and may effectively stop any kind of possible disaster. It is always helpful to provide the tools for direction while managing several tasks at once. It should go without saying that centralizing data storage facilitates more straightforward problem tracking.Which feature seems a bit effective with ClickUp project management? Another thing to work on
Improved Prioritization
The fact that the project management software encourages better prioritization is another wonderful advantage. This feature will allow you to evaluate the weaknesses of the project. Additionally, it aids in project management. It ensures that you can provide real-time information to your teammates. These platforms make it easy to prioritize projects as per threquirementsnt. You don't have to approach each one of them and notify them. It would just take one unifying message to tell everyone, "which is a fantastic alternative.
Analyze The True Situation
You will experience a decent amount of realism with real-time Online Project Management Tool software. The days of receiving what you anticipated are long gone. Projects include risks and adaptations. You'll experience rejection, flaws, and financial difficulties. You can confront the problems much more easily if your platform is aligned. It displays real-time insights that help in effective project management. You are given access to your colleagues' process insights as well. These feature are more effective with Smartsheet project management, according to some project management experts .
Benefits of Using Online Project Management Tool For Small Businesses
Below are a few benefite of using online project management tool for small businesses:
Resource Management Is Better
No matter if you work for a small company, are an independent consultant, engage in clever marketing, or offer specialized product services, resource management is essential to every project team. Regardless of your situation in life, you'll need to manage resources including skilled and unskilled labor, employee agendas, billed and unbilled clocked time, project budgets, architectural resources, and so on. The time, capacity, and schedule of your staff are some of the most crucial resources. With tools for establishing work calendars, Gantt charts, staff scheduling, time tracking, reserving equipment and locations, and resource analysis, Online Project Management Tool software may assist you with time management. For instance, resource management is better off with Wrike project management, & Notion project management seem an effective alternatives for these features nevertheless with a holistic approach being with Projectsly as observed
Project Reporting and Metrics Made Easier
In addition to storing your data, project management software also provides you with insights into a variety of your processes and projects. The majority of project management software will have a comprehensive business intelligence solution that will vary in strength from PM tool to PM tool, as well as customizable interfaces for upcoming deadlines, and task completion rates. Some project management software, such as Monday.com or Wrike project management applications, put a heavy emphasis on usability; others, such as ClickUp project management software, Notion project management software, and Smartsheet project management software, are infinitely configurable but have a steeper learning curve. You could favor a mix of both types or one over the other.
Enhanced Remote Work
Since most of your data is now accessible through the project management software, your whole team could follow the status of projects, consult due dates, sign up for new projects, or work from anywhere, provided they have a reliable internet connection. The majority of project management tools are offered as SaaS. This means that you may use your tool from any location at any time via a mobile phone app, your preferred web browser, or all of the above for a monthly subscription. The majority of Online Project Management Tool software packages provide time-tracking capabilities in addition to communication features and email integration. Together, these two things make it simpler and more open for everyone to manage remote teams.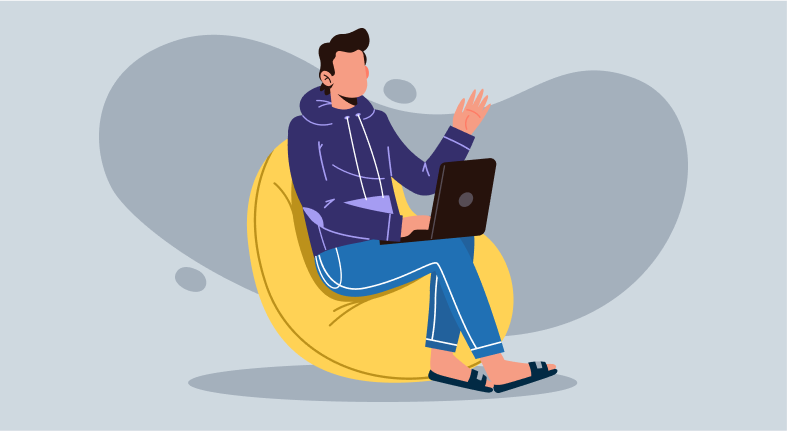 Benefits of Using Online Project Management Tool for Large Businesses
Below are a few benefits of using online project management tool for large businesses:
Improved Teamwork And Collaboration
Project management tools make it easier to inform team members on even the most minute project plans and specifics. Additionally, it prevents conversations from being lost in email threads, chat rooms on instant messaging services, or even handwritten notes. This benefits teams who use the Agile methodology in particular. Knowing who is responsible for what also eliminates confusion, makes progress visible and promotes job completion on schedule. This also keeps the project's strategic planning orderly and lessens delays brought on by a lack of a system. The simplicity of having trustworthy data when engaging with clients about status updates and anything else in between is another enormous advantage of having all this data easily accessible.
Improved Financial Accounting
With a project management application, you can view your data, your assets, how they are being utilized, planned vs actual consumption, and much more. Staying under budget and saving a lot of time are always top concerns. You and your colleagues can modify and plan thanks to this knowledge and the file-sharing tools. Budget forecasting is a feature of the best Online Project Management Tool software that analyses data from previous projects to get precise projections for ongoing and forthcoming projects. The majority of project management solutions may be configured to provide warnings and alarms when you deviate from the planned budget. Project management software helps decipher intricate budgeting data and present it in understandable reports that can be given to stakeholders and investors.
Better Process Management
As your team expands, your operations will get more complex, making it difficult for anyone who wasn't present while things were developing to catch up. Although processes and views can be altered, filling out forms, naming conventions, and all of the rest become standardized, making it simple to educate new team members on how to complete the process. Your team can create, store, and search a database of workflow rules and procedures thanks to projecting management software's many document and data management systems. These frequently take the shape of wikis for process management.
How Do Online Project Management Tool Help Businesses Save Time And Money?
Businesses devote an excessive amount of time and energy to drudgery and repetition rather than the things that might truly foster development and innovation. Project management software is becoming more and more prevalent in the corporate world, ranging from free internet applications to enterprise-level solutions. Time really is money when it comes to business, despite the cliché. You should also have project management software with the necessary project management elements in order to maximize your daily 24-hour period. This will give you back control over your time and, consequently, your financial resources.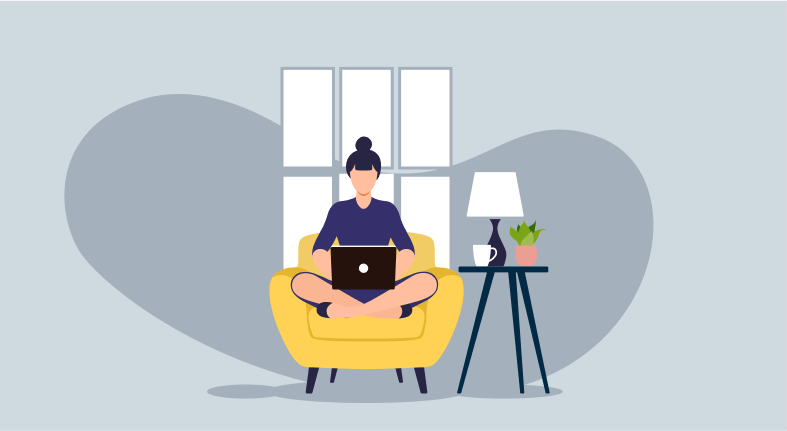 Features Of an Online Project Management Tool Software
Below are a few faetures of an online mansgement tool software:
Integrating Options
You can eliminate switching between many applications by streamlining your process through integrations with other programs. When you have everything in one location, it keeps you interconnected, organized, and time-efficient. Choose the applications that best suit your company's needs and are not currently part of your Online Project Management Tool software rather than implementing every integration that is offered.
Effective Management Of Tasks
Projects are constructed from tasks, which we utilize to oversee the project's progress. The project team can divide the work up into reasonable chunks and allocate tasks to various team members, generally with a timeframe so that everyone is clear about who is accountable and when. Subtasks often help you divide tasks into manageable pieces or outline additional actions to finish an overall task to provide more specificity.
Reporting
You and your crew must keep up with obligations. Real-time reporting allows you to stay up to date on project status, production delays, and other changes so you can take action before they become major concerns. You may even utilize various patterns, including economic KPI reports, or personalize the reports using some systems.
Summing It Up
Are you willing to implement many tools for various tasks, or are you searching for a unified platform to meet all of your needs? The all-in-one PM systems often offer greater reporting capabilities and let you access all of your project information in one location. There is always a chance to combine large-scale Online Project Management Tool software with specialized, niche solutions that your team also employs.
It should come as no surprise that we think Projectsly is the top Online Project Management Tool tool available. The software combines all the capabilities we just discussed to produce an exceptionally user-friendly application made for teams who must modify processes and change project trajectories as their team's or project's demands change. For more information, visit the 500apps website today!
What Makes the Best Project Management Software?
#1
Plan, organize, track all your projects in one place
#2
Get a visibility over individual tasks in the form of kanban boards
#3
Track the project schedule using gantt chart and calendar view
#4
Create advanced workflows with powerful automations
#5
Track employee activities, and working hours using built-in time tracking software, Clockly
#6
Monitor activities using screen recorder on Windows, Mac and Linux devices
#7
Set S.M.A.R.T goals and achieve results
#8
Share files and collaborate with team through discussion boards
#9
Unbelievable pricing - the lowest you will ever find
#10
Everything your business needs - 50 apps, 24/5 support and 99.95% uptime
Join the SaaS Revolution
All-in-One Suite of 50 apps

Unbelievable pricing - $14.99/user

24/5 Chat, Phone and Email Support