Beginners Guide to Find the Best Project Planning Software
Statistics have shown that a lack of co-ordination among team members, put together with improper communication, functionality issues and ineffective task completion are some of the main causes of project failures. The right project planning software can help you overcome these issues and improve the efficiency of your team immensely.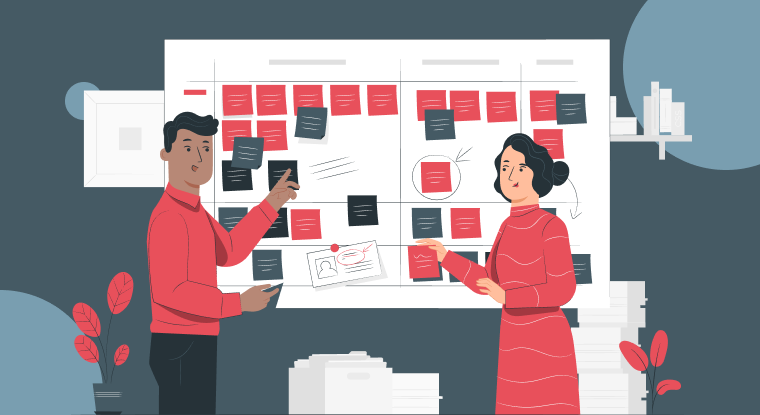 In the business world especially, this could not be truer. Because without proper planning among team members, no team would be able to collaborate effectively and achieve desired results. And without the right tools and technology, planning would be impossible within a team. Projects would forever be stuck in places or would miserably fail.
In fact, a lack of proper management and Project Planning of projects in businesses invariably results in huge losses for the company, not to mention expensive failures. Statistics suggest that for every $1 Billon invested by businesses in the US, around $122 Million was apparently wasted owing to a lack of project performance.
This lack of performance can possibly be attributed to a number of factors including absence of clear goals, or communication gaps or untimely completion of tasks etc. Findings by the PMI stated that a lack of clear goals was one of the most important factors contributing to project failure, followed by poor communication.
On the flip side, a report by PwC showed that 77% of high performing projects in businesses used project management software. Evidently, the right Project Planning Tools can work like magic with api.
Fortunately, a lot of project managers are starting to realize that. According to the project management software User Research Report by Capterra, adoption of project management software is on the rise.
What is a Project Planning Software?
Simply put, project planning software or a team planning software is a digital platform from which managers can control and manage projects in their team. It helps them plan, manage and optimize the use of resources within a project and helps put the resources to the best use for maximum efficiency.
Typically, project management tool providers offer useful features for project management, task management, collaboration and performance tracking. All of these features together enable the manager to plan projects with team members and execute them by making the best use of assigned resources.
Common Features of a Project Planning Software
Features of a project planning software are given below:
1. Collaboration
Helps collaborate with team members and work on projects with a unified goal. Also helps remove ambiguities and make communication easier and faster. Another great idea to integrate Whatsapp business api for keeping customers informed on project milestones.
2. File sharing among team members
Helps share files and documents with team members for effective data updates.
3. Task management and monitoring
Helps create tasks, assign it to team members and monitor them for performance.
4. Project creation and scheduling
Helps create full blown projects, assign steps and tasks to colleagues and get things done.
Projectsly is an efficient project management and project planning software provider that comes with a host of features including collaborative features, project creation and assignment, task management and analytics. It is a carefully designed tool that caters to the specific needs of projects undertaken by teams, and provides the much needed control over the affairs of the team.
Why do You Need a Project Planning Software?
A survey by Gartner showed that it was the larger projects that were always more prone to failing than small projects. However, irrespective of the size, half of all project failures were attributable to serious functionality issues and delays in task completion.
A team suffers from ineffective task completions and functionality issues solely because of a proper way to manage the tasks. Put together with communication issues and a lack of collaborative methods among team members working from different places, the projects are bound to fail.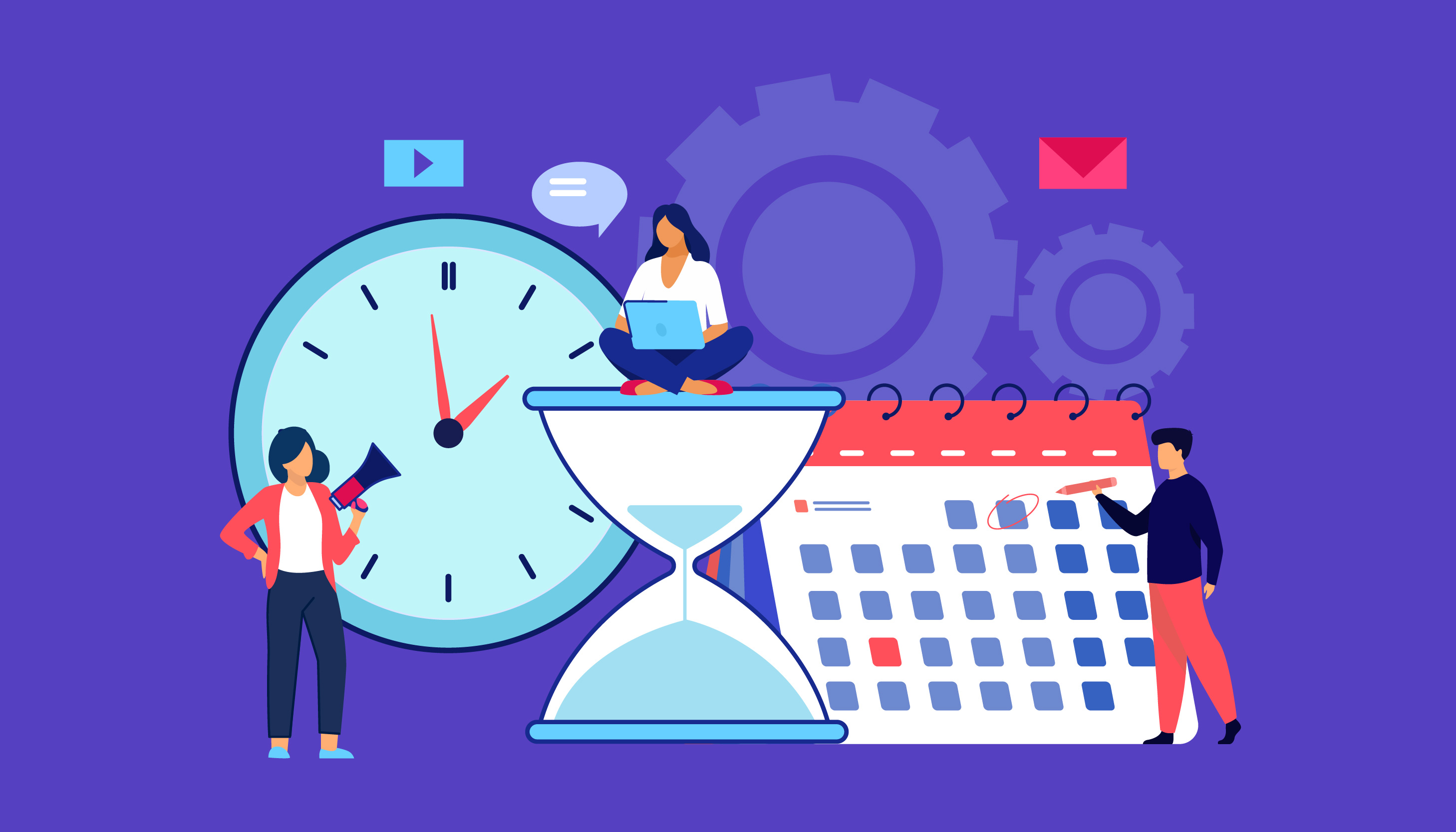 It is to combat these issues and to prevent losses incurred from the failure of large projects, that a project management tool is used. It facilitates better communication among team members and allows teams to work on tasks simultaneously, while at the same time providing real time updates reflected on the dashboard for project managers to monitor. The project management software allows organizations to respond to client complaints and inquiries in a fast, productive, and effective manner, enhancing customer satisfaction and establishing a connection as a valued provider.
How to Find the Best Project Planning Software for Your Business?
Finding the best project planning software provider for your team depends on a number of important factors.
Here are 10 essential factors to consider when looking for the perfect solution.
1. Flexibility and Customizability
First and foremost, you need a Project Planning solution that is flexible enough to suit your unique business model. A rigid system with a specific set of features would not suffice, for the one size fits all approach simply does not work in technology. You need a solution that offers sufficient customization features that allow you to adapt the solution to your specific organizational structure and team needs. You need customization capabilities within each feature as well, as that you can adopt and agile approach towards project management, which we all know, is the proven most effective method to deal with projects.
2. Collaboration
Collaboration is hands down one of the most important features to look for in a project management tool. Without effective collaboration features, the team members would not be able to work in a co-ordinated manner, resulting in task redundancy, ineffective follow ups and delays in task completion.
Projectsly is a great project planning software provider that features a number of collaboration capabilities in project management including commenting in files, sharing of documents, email notifications for actions and the like. These features work together to offer the best project management capabilities within a team.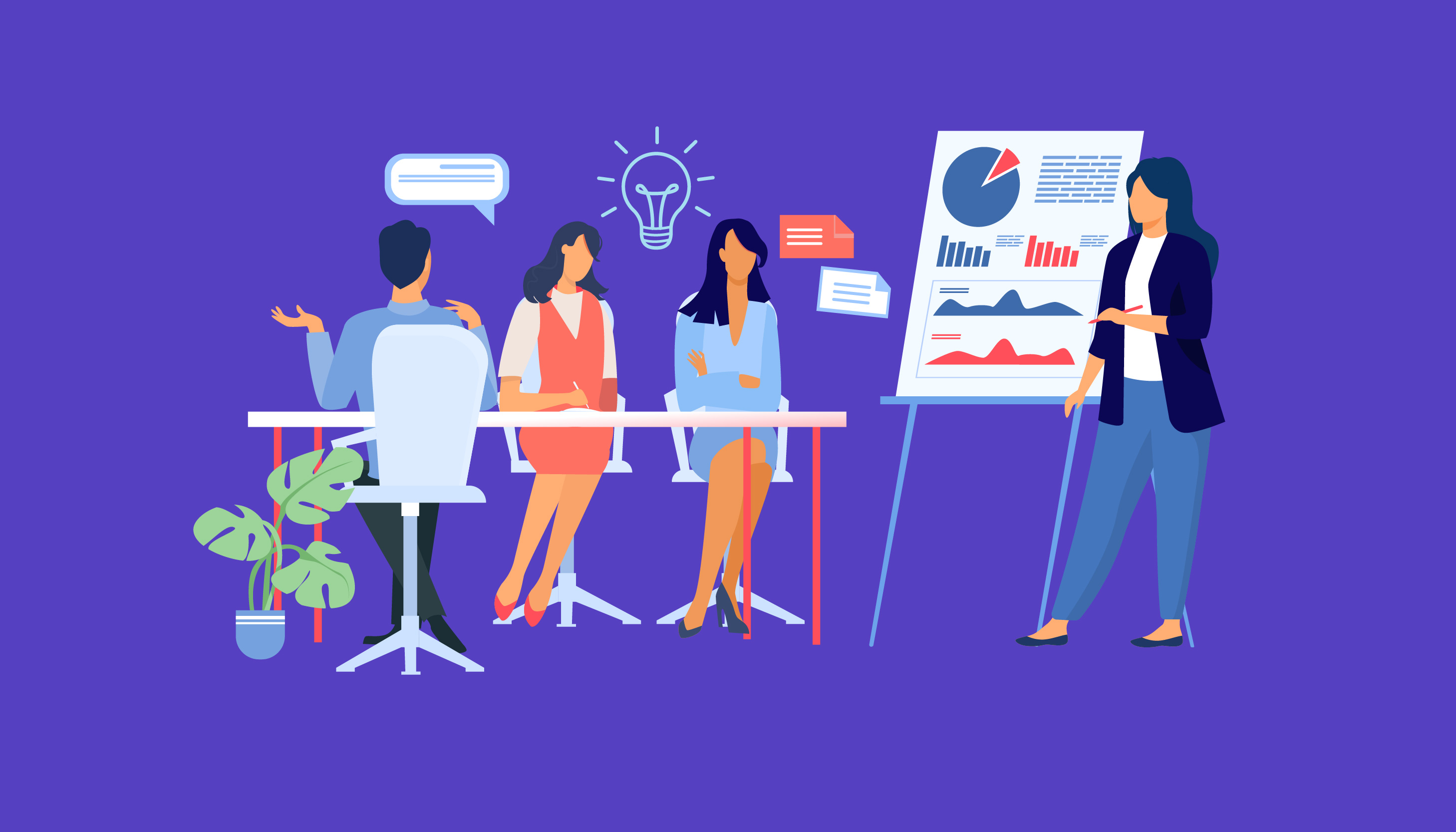 3. Ease of Use
Software is meant to make work easier for you, not make it more complicated. Hence, the solution you're looking for should above all be easy to use for the workers and also easy to deploy for the team. Cloud based project management tools are fairly easy to install when compared to on-premise solutions.
Projectsly is a cloud based project planning software provider that comes with the simplest user interface and easy to use features in the form of visual planning tools, drag and drop kanban views for agile project management etc.
4. Real Time Reporting
Project management systems should offer real time reporting features that facilitate timely fixing of errors and should enable managers to make effective improvements during the course of the project.
Projectsly comes with advanced real time reporting features that allow you to see how your team is doing on the assigned tasks. It allows you to monitor the progress of your project in real time and make changes while it is being executed to maximise efficiency.
"The time to repair the roof is when the sun is shining." - John F Kenned
5. Project Management and Sharing
The purpose of a project management app is to help you manage projects assigned to your team. Hence, the project planning software provider should offer features that help you create, assign, monitor and control tasks across your team. It should allow you to plan your project, break it down into smaller tasks, and assign it to team members over the course of the scheduled time, in order to achieve desired results.
Projectsly comes with a host of features to facilitate project management including file sharing, combined working on documents, task creation and assignment, notifications for task completion etc.
6. Visual Task Planning and Monitoring
Visual planning allows you to form a visual image of how you would like to complete your project. It makes project management more interesting and at the same time clearer and easier to implement. Task monitoring features allow you to keep a check on the progress of the assigned tasks and let you take action in case you find shortcomings.
Projectsly is an excellent project planning software provider in this regard that comes with excellent visual planning and monitoring features, both of which immensely help with task management among team members. It also allows for customization in terms of task creation and assignment, so that you can create a more robust and feature friendly project management tool.
7. Integrations
Software integrations are essential to facilitate comprehensive handling of projects. It helps you sync project data with other departments such as your help desk, and provide a richer customer experience. It allows you to work in collaboration with other projects in your organization as well, facilitating smoother functioning of business processes and in turn improving overall efficiency.
8. Security
Security is of prime importance when it comes to data collection and sharing. For a system that provides flexibility to sync data across applications, and also share data with different team members, it is important that the data remains safe and confidential, without the risk of leakage and compromise. Especially in cloud based systems, you must absolutely make sure that the security features are strong.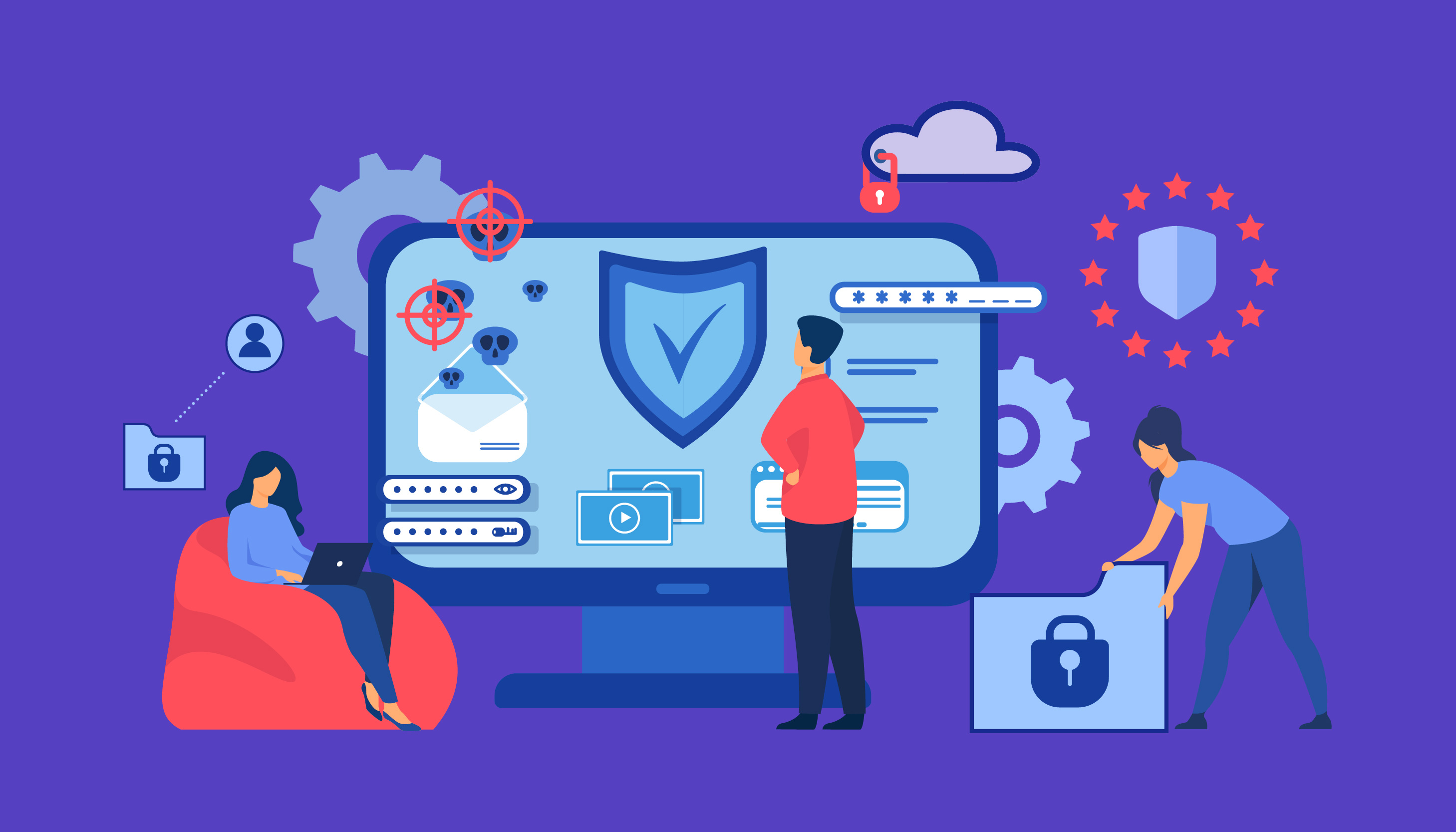 9. Agile Project Management
Agile project management is undoubtedly one of the most effective methods to handle large projects. Not only does it help with effectively breaking down your project into actionable smaller tasks, but it also facilitates dynamic changes essential to make your project successful. The Agile Times explains why it is important to apply agile project management principles in this article.
Ready to streamline project planning process and enhance team productivity with Projectsly? Sign Up 14 Day Trial Projectsly is a modern project planning software provider when it comes to project management. It features useful agile project management features like sprint planning and an easy to use drag and drop Kanban view that allows you to put tasks under different stages and make changes quickly. It also lets you make project iterations in a controlled and effective manner.
10. Analytics
Analytics are very important when it comes to project management as it helps you analyse the performance of your team as well as the progress of your project and make improvements wherever necessary. It also allows you to learn the processes throughout the lifecycle of business and improve team management skills for future projects as well.
Projectsly comes with insightful reports and analytics that give you detailed reports on how your team is performing on the assigned tasks and also how your project is doing on the whole, so that you can make effective changes. It also gives you burndown charts to monitor the progress of sprints.
Summing It Up
With all of the above features, your project planning tool provider will help you carry out even large projects with ease. It will allow you to overcome issues of communication and collaboration, and let your team members work together towards the end goal. In effect, it will immensely reduce problems of untimely task completion and serious communication gaps – two biggest causes of failed projects in business. And the right solution that fits your business model will boost your team's performance and productivity by a large margin.
What Makes the Best Project Management Software?
#1
Plan, organize, track all your projects in one place
#2
Get a visibility over individual tasks in the form of kanban boards
#3
Track the project schedule using gantt chart and calendar view
#4
Create advanced workflows with powerful automations
#5
Track employee activities, and working hours using built-in time tracking software, Clockly
#6
Monitor activities using screen recorder on Windows, Mac and Linux devices
#7
Set S.M.A.R.T goals and achieve results
#8
Share files and collaborate with team through discussion boards
#9
Unbelievable pricing - the lowest you will ever find
#10
Everything your business needs - 50 apps, 24/5 support and 99.95% uptime
Join the SaaS Revolution
All-in-One Suite of 50 apps

Unbelievable pricing - $14.99/user

24/5 Chat, Phone and Email Support