Guide on Workflow Automation in Project Management
The blog gives you a complete idea on workflow automation , its benefits and why it is used in project management software.
Automation is changing the business environment in many ways. Most businesses strive to automate processes to increase efficiency and productivity. You may have stumbled on this article because you are looking for software that will automate common everyday tasks in your business or even in the small team you have. This article will fill you in with all the details you need to find reliable workflow automation and design software.
If you are new to workflow automation in business, the chances are that you have a lot of questions you need answers to. For example, what does automation mean to your company? What are the potential drawbacks of automating activities? We'll answer these and many more in this critique.
What is Workflow Automation?
Just as the name suggests, workflow automation refers to the process of automating activities within your company to remedy the typical issues linked with manual work.
The best workflow automation in project planning tool increases team productivity by creating automated workflows and reducing repetitive manual work.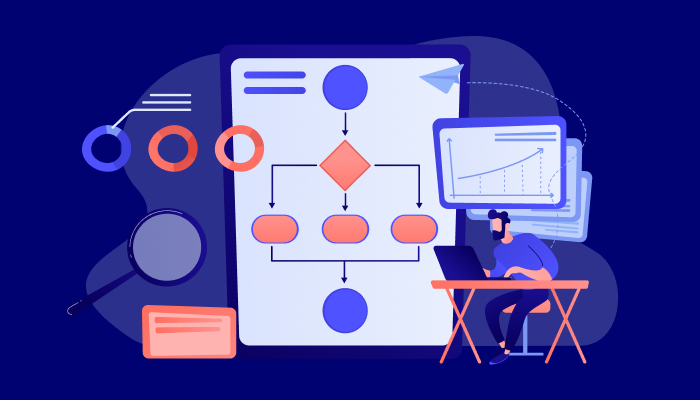 It's worth indicating that there are varying stages of workflows where automation is done to hasten processes, prevent errors, and lower labour costs. However, in most cases, activities that need to be automated are the common repetitive tasks like customer communication, data entry, and other helpdesk-related tasks.
Automation can also come in handy in situations where information needs to be validated to prevent errors from delaying the documentation process. If you want to speed up the documentation process, you may want to consider automating certain tasks for efficiency. Challenges Associated with Manual Workflows
Workflow Automation & Design in Business
Surprisingly, automation has been there for years. It has only hit the headlines with the advent of new innovative technologies. Automation has even raised concerns about whether it may get to a point where technology will replace human input on the job. But the reality is that change is inevitable. Businesses are changing, which means that you also need to keep up with such changes to stay relevant.
Companies that fail to see the perks of automating their services often use the wrong tools that fail to meet their needs. So, an integral aspect of ensuring you gain from workflow automation and design demands is finding suitable software that meets your business demands. Research indicates that automating the business process can increase efficiency and customer satisfaction.
Your business is missing a lot if you are still using manual workflows in your company. Most businesses are doing their best to automate workflows because of the significant issues associated with manual workflows. However, instead of working efficiently, your employees can easily get used to inefficiencies because they assume that this is just how things have been. Crucial errors might not get noticed as people assume, or they might let them slip through.
Conventionally, manual workflows like data entry are typed by hand or written down. These files are then handed over manually for approval. Arguably, this is a slow and tedious process. Activities that could have taken minutes to end up wasting time. You should remember that the process is even slowed down if your team has to re-check documents for errors.
Another challenge with manual workflows using paperwork is that documents can get lost. The worst thing is that tracking the process down doesn't offer you a long-term solution. In the end, with such inefficiencies associated with your system, you risk losing customers and making work difficult for your staff.
Automation solves such issues by ensuring that tasks are handled in less time with minimal errors to deal with.
Benefits of Workflow Automation
Benefits of workflow automation are given below-
1. Fewer Errors
Even the best companies can't go without making errors here and there. When errors occur, it can be costly, and it may require some time to fix these issues. Human error can't be fully eliminated in the business environment. However, we can avoid it by using technology. Workflow automation streamlines processes and would require a human response.
For instance, your agents don't have to be there to accept or reject a specific process flow. You can automate the process to ensure that no interruptions affect your organization's smooth flow of activities. Such automation helps to prevent human errors since the need for human input is skipped or avoided altogether.
2. Save Time and Money
Having fewer people handling certain tasks in your company saves you a lot of time and money. You don't have to hire a large team to handle specific activities since powerful software can do the job. Moreover, your employees spend less time handling menial tasks. As a result, they have more time to focus on other activities that bring more value to the organization.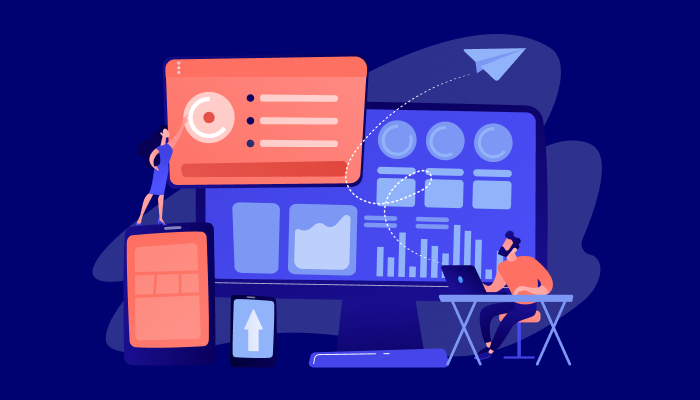 3. Improve Customer Experience
Companies are doing their best to improve customer experience in their organizations. Ideally, this is one of the ways your business can stay competitive. Disgruntled customers won't think twice about returning your products or services. Increased efficiency in your organization can ensure that you serve your customers better. Automation prevents delays and reduces errors. Therefore, you can be sure you are a step ahead of your competitors.
4. Increase Scalability of Workflows
If you are thinking of scaling manual processes, you also need to consider dealing with a rise in human error. Heavy workload paves the way for manual errors as people feel the pressure of dealing with many tasks at a go. However, with automation, the process is made easier.
Workflow Automation with Projectsly
Now quit worrying about finding reliable software to help you with workflows and design. Projectsly, the project management software, is the best tool so far. The tool has over 30,000 active users benefiting from it. Also, the software helps you to avoid the pressure of dealing with repetitive manual work. The best part is that the visual designer feature makes it easy to use. You simply drag and drop the flow of activities depending on how processes run in your system. Guess what? It only costs you $14.99 to get the tool.
Ready to streamline project planning process and enhance team productivity with Projectsly? Sign Up 14 Day Trial
Summing It Up
With so much to do around your business, you need software that automates workflows for you. The advantage of automating workflows should convince you to find a powerful software like Projectsly. Eliminate the hassle of doing repetitive tasks and dealing with manual errors in your organization. It's time to upgrade how you handle projects. Think about it!
What Makes the Best Project Management Software?
#1
Plan, organize, track all your projects in one place
#2
Get a visibility over individual tasks in the form of kanban boards
#3
Track the project schedule using gantt chart and calendar view
#4
Create advanced workflows with powerful automations
#5
Track employee activities, and working hours using built-in time tracking software, Clockly
#6
Monitor activities using screen recorder on Windows, Mac and Linux devices
#7
Set S.M.A.R.T goals and achieve results
#8
Share files and collaborate with team through discussion boards
#9
Unbelievable pricing - the lowest you will ever find
#10
Everything your business needs - 50 apps, 24/5 support and 99.95% uptime
Join the SaaS Revolution
All-in-One Suite of 50 apps

Unbelievable pricing - $14.99/user

24/5 Chat, Phone and Email Support