12 Task Management Software Key Elements to Check Out
Investing in Task Management Software provides access to a one-stop-shop for all your teamwork needs. Organize, plan, and budget your way to achieving business goals effectively.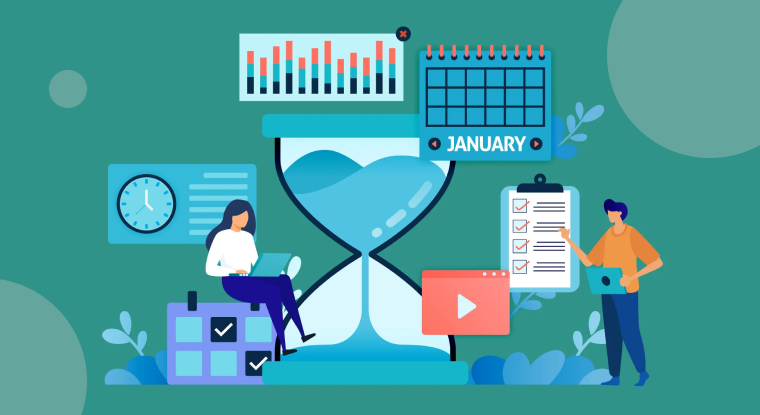 In order to better achieve the desired end results when undertaking tasks, you need to be able to organize and plan. Every goal accomplished is actually a series of coordinated tasks that have to be systematically achieved. Task management software aids in this endeavor by allowing users to chat, estimate, and plan a task through its lifecycle. Tools offer several benefits that make them more than worth the investment and application.
Here are the Task Management Software Key Elements
Here is how task management software can help businesses to successfully run and complete their projects.
1. Planning Function
In order for a project to be successfully undertaken and completed, tasks need to be broken down into manageable pieces that are duly assigned and accomplished. These steps then need to be organized in terms of priority and deadlines to ensure good progress.
This planning allows even huge projects to be more easily managed as the work is broken down into smaller parts whose eventual completion contributes to the overall accomplishment of the project. Breaking down your tasks into milestones, budget and resource allocations also helps ensure suitable resource allocations are made.
2. Schedule Management
Good task management software will at the core ensure you can schedule and organize tasks towards a specific goal with goal management feature. This can vary from hourly to monthly goals that need to be achieved for a project to properly move forward.
This organization not only helps to track the progress of the project but also ensures no task goes undone or is unnecessarily delayed. Tools like Projectsly can help you to organize the timelines, track progress, and ensure the delivery of results within deadlines.
"That ONE project that never seems to end. Nothing goes as planned and missed deadlines lurk around every corner. You can't remember the last time you laughed. Your boss is mad and your employees stumble around trying to figure out what to do next. You drive home wondering what went wrong and why the universe is working against you. If only there was a better way. It doesn't have to be this way. By choosing the right project management software, projects won't throw you into that panic-inducing nightmare." - Neil Patel
3. Prioritization
When you break down an entire project into smaller parts that need to be accomplished, you need to prioritize. Some tasks will take a long while to be completed. others may even last the entire duration of the project. You may also find that some tasks need completion before others can begin.
As you use the scheduling tools in task management software, be sure to give priority to those tasks that need to be completed before others and those that will take the longest to complete. This should help ensure better streamlining and accomplishing of goals. Enhancing tasks that have the most impact and urgency to ensure they are completed on time.
4. Task Tracking
Again, as you schedule tasks, you need to ensure they are being worked on as expected. That means they should begin, progress, and be completed in good time. Task tracking features of projectsly help in this monitoring of activities. This tool of task management software helps to pinpoint the progress of all tasks at any given time. This will reduce the risk of delays and suffering stress due to urgencies and other problems cropping up.
5. Calendar Functions
Good task management tool allows its users to access a calendar function. This makes it possible to better plan and manage their tasks. This is helpful in tracking progress and milestones accomplished. It helps team members be better organized and focused as they seek to complete their tasks by the designated deadlines.
It can also be used to set up meetings to make reviews. Knowing that a meeting is coming up and you will need to provide feedback on your progress can encourage team members to get their work done quicker.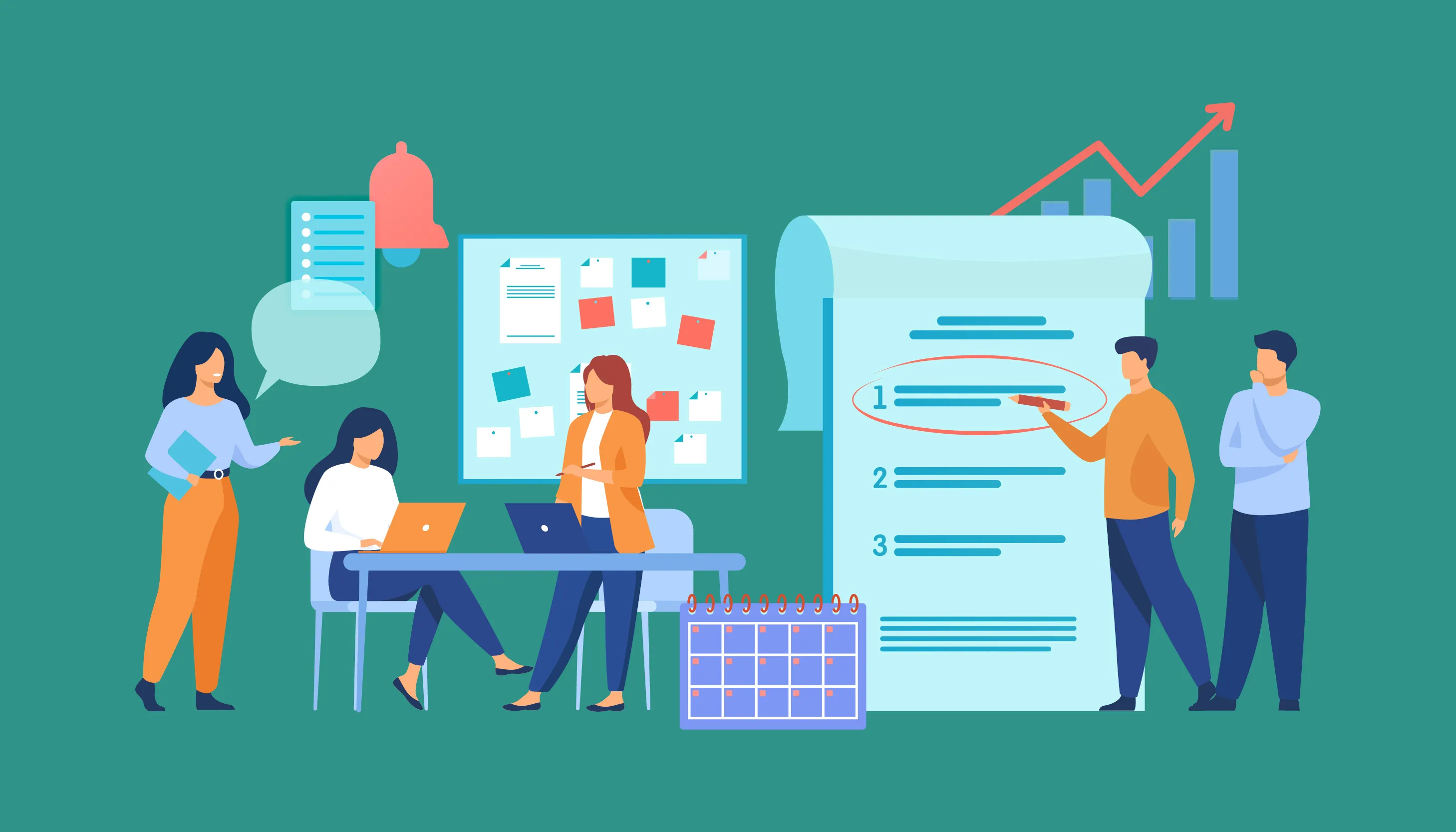 6. Communication
Projects often require collaboration between team members. In order for this to be successfully accomplished, they need to be able to communicate. They can pick out and view tasks on the timeline and work out how to collaborate with others also involved.
Good collaboration between team members is vital to project success. Communication tools from projectsly also aid in the monitoring of progress. Supervisors can view how team members are getting along and offer to advise or query what is happening online.
7. Budgeting Tools
All projects work with defined budgets. This tool helps ensure expenditures and revenues are tracked to meet expected targets. Their capability can range from being able to upload documents like invoices to running spreadsheet reports on individual team members. It is vital to be able to track the expenses of a project as it moves along to avoid surpassing limits. If there is over expenditure you will need to review how the project is performing or even the budgetary allocation.
Also, note that task management software can come with a variety of features. In many cases, these features are priced. It is best to stick to what you actually need for the successful completion of your project. Avoid investing in tools that have no relevance to what you trying to accomplish.
8. Document Sharing
Task management software has come a long way in making it possible to access all documentation related to a project in a single place. Instead of having to look through multiple folders and run different applications, you should be able to view all types of data from the same source.
This makes monitoring the progress of a project easier. Document sharing amongst colleagues, also makes it more likely for mistakes to be identified quickly. Corrections or amendments can be quickly done making for more accurate reporting.
9. Resource Management
There are multiple resources that go into accomplishing a task. Time, people, money and even physical materials all count. When running task management app, resource allocation is necessary to ensure that all tasks have what is needed to be accomplished to the desired standard and timeframe.
As tasks are accomplished, the remaining resources must also be reallocated to keep the progress going. There should also be some balance applied during this resource allocation. Poor allocation can breed resentment and conflict between team members at a time when collaboration and understanding are needed.
10. Report Generation
Your task management software should help in tracking progress and understanding where there may be hiccups. A key performance indicator (KPI) dashboard and reporting features should be a part of the program for this to be achieved.
Reports can tell you when tasks are not moving along as expected. Once you detect such problems, you can quickly query the problem and find out how to fix it. KPI dashboards are great for quickly learning when there is a shortfall in real-time.
11. Scheduling Repetitive Tasks
Certain tasks can be highly repetitive but necessary. With the right software, you can easily set up reminders to get the tasks done on time. Tools like Calendars and alarms can help ensure these tasks get done as needed. These recurring tasks can be scheduled and reminded on whatever repeat cycle that is required. this can include daily, weekly, monthly and quarterly reminders.
12. Integrations
It is helpful when your software can integrate with other needed software for seamless functionality. Task management software tends to come with many helpful features and tools. They may not however offer all the functionality that is required for a particular project. You may find other software that better suits the particular task. Third-party integrations make it possible to upgrade your task management software and make it better customized for your use. Ready to streamline project planning process and enhance team productivity with Projectsly? Sign Up 14 Day Trial
Benefits of Task Management Software
Below are some benefits of task management software:
1. Keep Work Organized
Within a single project, there are likely to be multiple tasks that need to be undertaken. Sometimes simultaneously, other times chronologically. Knowing when this execution is to be done and at what pace takes a good deal of organization.
Task management software helps to plan how these tasks start and are monitored, reviewed, and tweaked until they are completed. It gives teams the ability to track progress over the duration of the task life and ensure that objectives are being met at a pace that will ensure successful completion within the set deadline.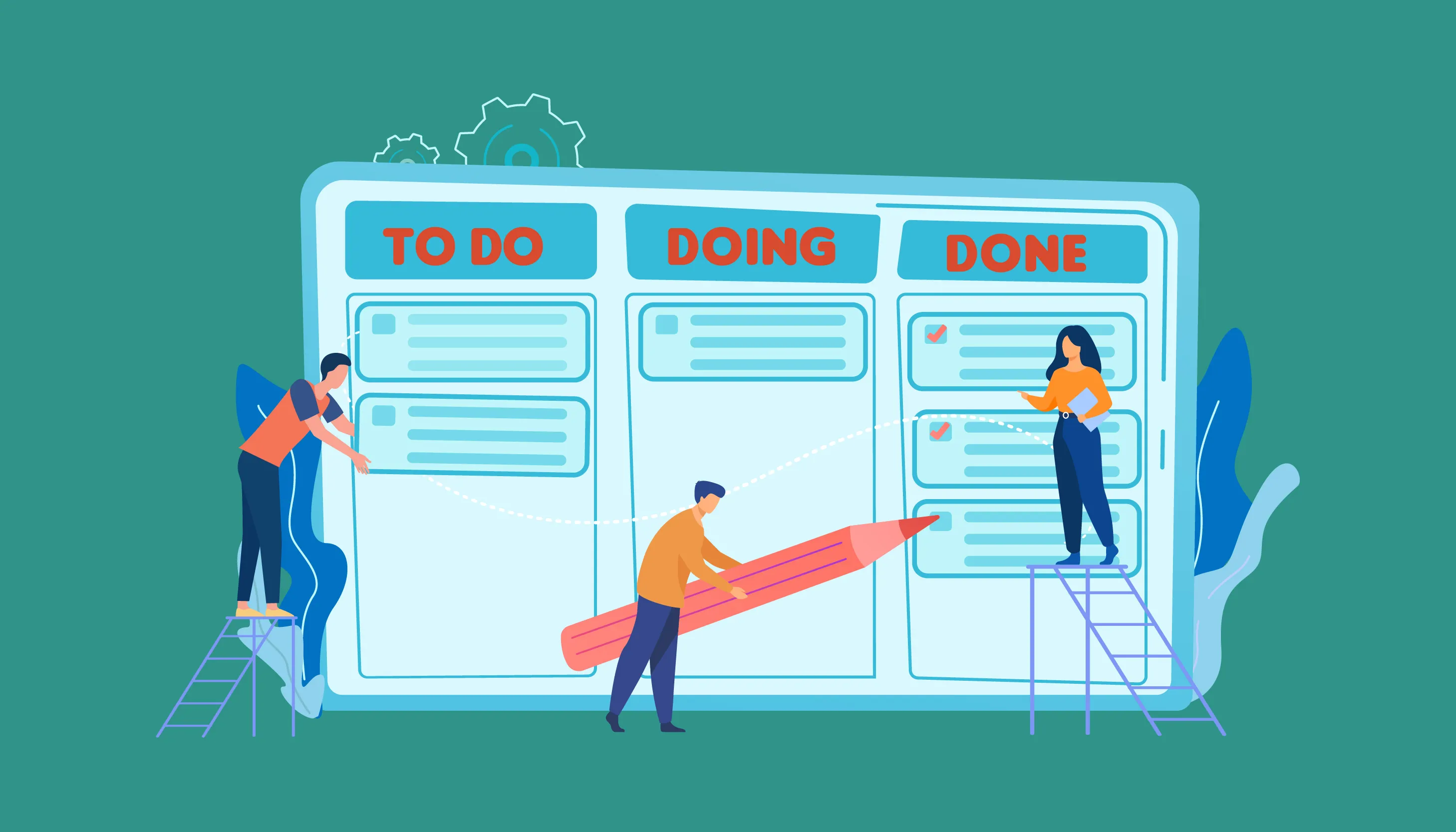 2. Know What to Prioritize
As part of organizing tasks, there is prioritization. This means that certain tasks may need to be started or even completed before others can begin. Some tasks may also require more time for completion so should begin early on.
Prioritization allows teams to look at the entire lifecycle of a project and plan on how tasks that need to start ahead of others are attended to first to avoid later delays or obstacles to the overall completion of the project.
3. Boost Teamwork and Collaboration
When working towards a common goal, it helps when team members can keep track of progress. Task management software allows teams to understand how their performance is contributing to the overall team effort. They can share information and other help while ensuring their tasks are moving along at a pace that helps to push the project forward as intended.
This can reduce the need for frequent meetings and help team members identify and interact with those that relate to their task responsibilities. The software can also aid in providing external contributors with a chance to check on progress. they can give opinions that could help improve performance and ensure the project is headed in the right direction.
4. Track Progress
Keeping a check on the status of a project is vital. There are often deadlines and goals to be met. The best way to ensure a project is moving along smoothly is to be assured that everyone is playing their designated role and tasks are getting done as they should be. Features within project management system that help in this include calendars and time trackers. These can help incentivize team members to be focused and ensure they deliver on their tasks as expected.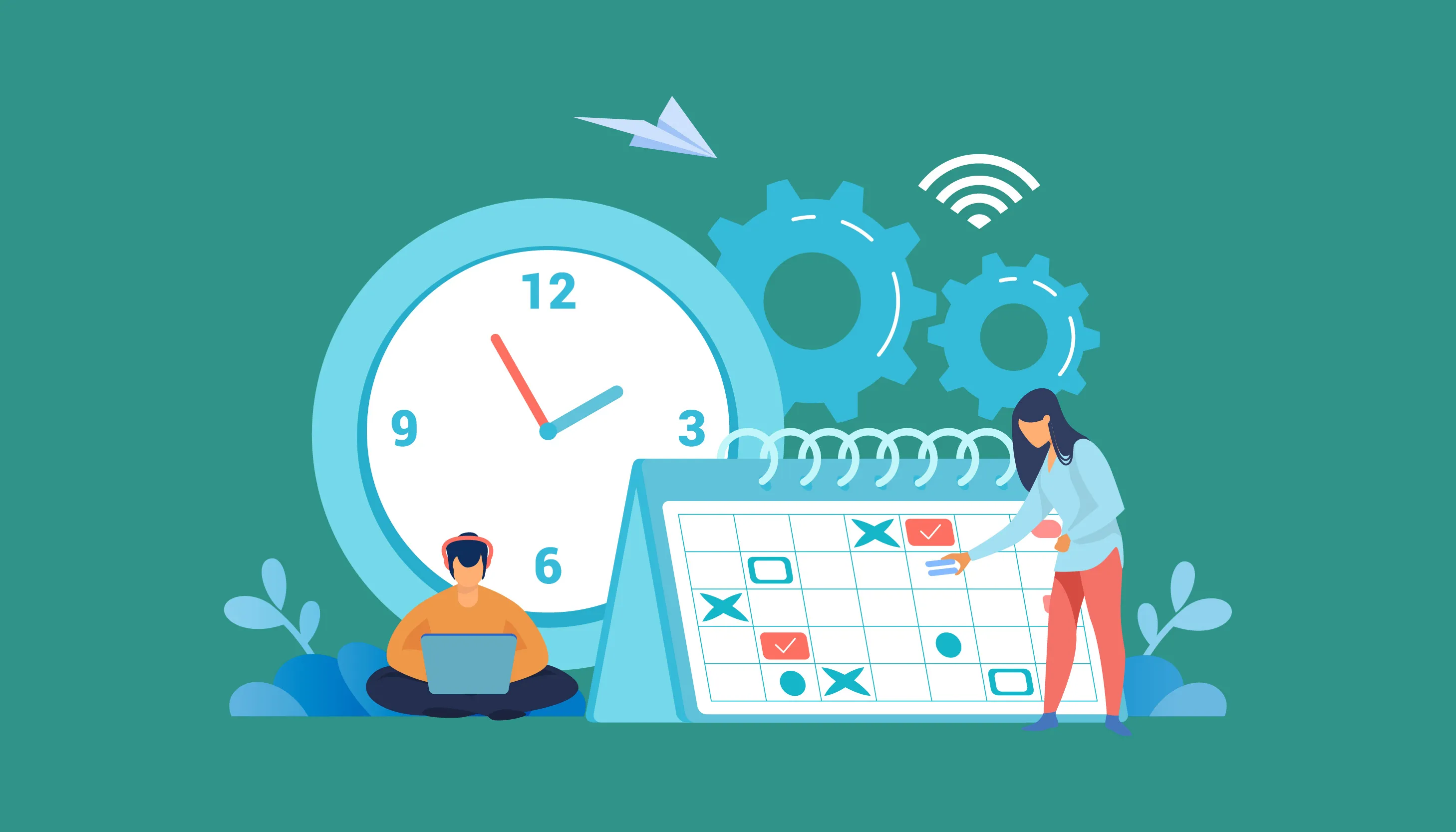 5. Enable Remote Working
Teams no longer have to work in the same office in order to effectively collaborate. Task management software allows them to easily carry out multiple functions from the comfort of their own homes. From holding virtual meetings to sharing documents, all that is needed is an internet connection and computer.
This ability to work remotely is particularly helpful in allowing projects to continue unabated during such times as pandemics when it is safer to maintain social distance. The software helps to keep everyone on track without needing to be in the same physical space.
6. Adhere to Budgetary Restrictions
Every project has a budget to adhere to. With the right task management software, like projectsly, it becomes possible to monitor this spending from within the same resource. No need to make use of separate budgeting applications or programs to have to log and track expenses.
All relevant documents like receipts and invoices can be uploaded. With time tracking features you can also monitor the number of hours members rack up working on the project. This is especially useful where pay is pegged on hourly rates.
7. Easy Document Sharing
Documents are an essential part of any project. They are what detail the progress of the project. From communications to spreadsheets, there are many documents that team members need to work on and share with others.
Projectsly helps by providing a centralized location for the storage and updating of these documents. Access is given to those that need it, making collaboration easier. Project management software also makes it easier for this access to be granted from anywhere and at any time. This makes it easier for team members to enjoy more flexible working hours and better remote access.
8. Effective Delegation of Responsibilities
As a team leader, it can be hectic to have to oversee every aspect of a project. You cannot possibly keep an eye on all the moving parts, all the time. Delegation is the best way to ensure there is someone responsible for specific tasks.
You will however need to share these responsibilities with team members that are competent to handle them for effective allocation. Not only does it make the work easier, but it also aids in the training of other team members which is important for their career growth.
Conclusion
When choosing task management system for your business, it is important to understand what features have the most relevance to what you need to accomplish. Projectsly offers a simple way to track progress, have your team collaborate and manage your budgets efficiently. While there may be no singular perfect software, this comes pretty close.
Projectsly, one of the best task management software lets you assign, prioritize, and collaborate on all projects from a centralized location for the growing teams. Why wait? Explore the software.
What Makes the Best Project Management Software?
#1
Plan, organize, track all your projects in one place
#2
Get a visibility over individual tasks in the form of kanban boards
#3
Track the project schedule using gantt chart and calendar view
#4
Create advanced workflows with powerful automations
#5
Track employee activities, and working hours using built-in time tracking software, Clockly
#6
Monitor activities using screen recorder on Windows, Mac and Linux devices
#7
Set S.M.A.R.T goals and achieve results
#8
Share files and collaborate with team through discussion boards
#9
Unbelievable pricing - the lowest you will ever find
#10
Everything your business needs - 50 apps, 24/5 support and 99.95% uptime
Join the SaaS Revolution
All-in-One Suite of 50 apps

Unbelievable pricing - $14.99/user

24/5 Chat, Phone and Email Support