Top 5 Project Management Software You Must Try in 2023
Project management is an essential skill that is needed by every business to ensure successful outcomes in their projects. As technology advances, project management software have become an indispensable tool for businesses to help them better manage their projects. In the year 2023, there are a lot of project management software available for businesses to choose from. Read our blog post to find out more about the top 5 project management software you must try in 2023.
To help you make the best choice of software, here's a list of the top 5 project management software you must try in 2023. This list discusses the pros and cons of each software, so you can make an informed choice and select the one that's perfect for your needs.
Why Does Your Company Need Project Management Software?
Project management software is an essential tool for companies of all sizes. It enables teams to collaborate effectively, track progress, and plan for upcoming tasks. It also reduces the need for manual processes, saving time and money.
Project management software also provides greater visibility into the company's operations, helping teams identify improvement areas and ensure that all tasks are completed efficiently and effectively. It provides an accurate and comprehensive overview of project progress, allowing teams to identify and address issues quickly.
Ultimately, it helps companies to improve communication and coordination between teams, enhancing productivity and efficiency. Companies that use project management software can benefit from improved organization and planning, higher levels of accountability, and increased customer satisfaction.
What Are the Advantages of Project Management Software?
Project management software is a great tool for businesses of all sizes to help manage projects, teams, and tasks. These tools provide numerous advantages for businesses, such as improved communication, better organization, and efficient allocation of resources.
The software allows managers to easily assign tasks to team members, keep track of progress, and manage the entire project from one central location. This helps ensure that tasks are completed in a timely manner and tasks are allocated appropriately. It also provides a platform for managers to communicate efficiently with their team and ensure that everyone is on the same page.
Project management software also provides for enhanced collaboration between colleagues, which helps to improve overall productivity. Colleagues can easily share documents, ideas, and resources, improving the overall project workflow. The software also provides an easy way to budget, timeline, and prioritize projects, which helps to keep projects on track and ensures that everything is completed in the most efficient manner possible.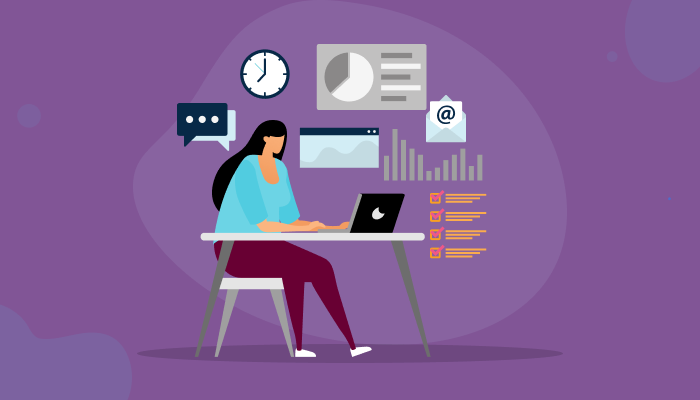 Top 5 Project Management Software
Project management software is the perfect tool to get organized and keep your projects running smoothly. With the advancement of technology, many different project management tools have come out with the promise of making work easier and more efficient. Here are our top 5 picks for project management software in 2023:
Projectsly
Projectsly is a project management tool designed to help teams and individuals streamline their project planning process and enhance productivity. It enables users to easily track tasks and projects, create milestones, assign tasks to team members, and monitor progress. Projectsly also provide a visual representation of progress so that users can get an overview of project status in one glance. It also comes with an integrated time-tracking feature, so team members can better manage their time and resources.
Projectsly is part of the 500apps Infinity suite at $14.99, which includes 50+ apps for growing businesses to grow like fortune 500.
Asana
Asana is a powerful task management tool that helps you stay on top of your projects, easily assign tasks, and create timelines. It allows you to create a clear workflow for your team and keep everyone on the same page. You can also track progress, set deadlines, and collaborate with other teams. With Asana, you can create tasks, assign them to team members, and manage the entire project from a single dashboard. You can also set up notifications to stay informed of any changes or updates to tasks.
Trello
Trello is a visual project management tool that lets you easily drag and drop tasks to keep your projects organized. It's great for teams and businesses of all sizes, as it helps you keep track of tasks, deadlines, priorities, and more. You can set up boards with tasks and labels, assign due dates, assign tasks to team members, and much more. Trello is a great way to keep large projects organized and on track.
Basecamp
Basecamp is a great project and team management solution, allowing you to create tasks, assign them, and keep an eye on progress. It also provides a platform for communication, collaboration and file sharing, as well as a calendar to schedule events, store documents and contacts, and more.
Basecamp also offers a powerful blog section, which allows teams to create and share posts about the project. You can use it to discuss important topics, ask questions, and provide updates on the project's development.
Monday.com
Monday.com is an intuitive project management solution that gives you a birds-eye view of your projects and lets you easily assign tasks and manage workflow. With Monday.com, you can create visually engaging project boards, easily assign tasks, track progress, and collaborate with colleagues in real-time. The intuitive interface makes it easy to set up your project boards and customize them to fit your team's workflow. You can also add widgets to your boards, such as calendar views, list views, and even have team members vote on items. Monday.com also offers integrations with other popular project management tools, making it easy to sync your projects across multiple platforms.
Summing It Up
As businesses become increasingly reliant on technology, the need for project management software has become essential. Project management software can help teams streamline their workflow and stay organized by simplifying the process of tracking projects and tasks.
This article discussed the top five project management software to try in 2023. Trello is a popular choice for managing small projects, while Projectsly is a great tool for small to larger projects. If budget isn't a constraint, then Monday.com is an excellent choice. Projectsly is also perfect for teams that need an efficient workflow, and Freedcamp is a great choice for those who are looking for a free and open-source solution.
No matter which software you choose, it's important to ensure that it meets the needs of your team. Project management software can make it easier to stay on task and help teams hit their deadlines. With the right software, teams can make the most of their time and increase their efficiency.
What Makes the Best Project Management Software?
#1
Plan, organize, track all your projects in one place
#2
Get a visibility over individual tasks in the form of kanban boards
#3
Track the project schedule using gantt chart and calendar view
#4
Create advanced workflows with powerful automations
#5
Track employee activities, and working hours using built-in time tracking software, Clockly
#6
Monitor activities using screen recorder on Windows, Mac and Linux devices
#7
Set S.M.A.R.T goals and achieve results
#8
Share files and collaborate with team through discussion boards
#9
Unbelievable pricing - the lowest you will ever find
#10
Everything your business needs - 50 apps, 24/5 support and 99.95% uptime
Join the SaaS Revolution
All-in-One Suite of 50 apps

Unbelievable pricing - $14.99/user

24/5 Chat, Phone and Email Support