6 Rules You Need to Follow for Successful Project Management
Managing a project successfully is a challenging task. Follow these 6 excellent tips to ensure your Project Management is headed in the right direction.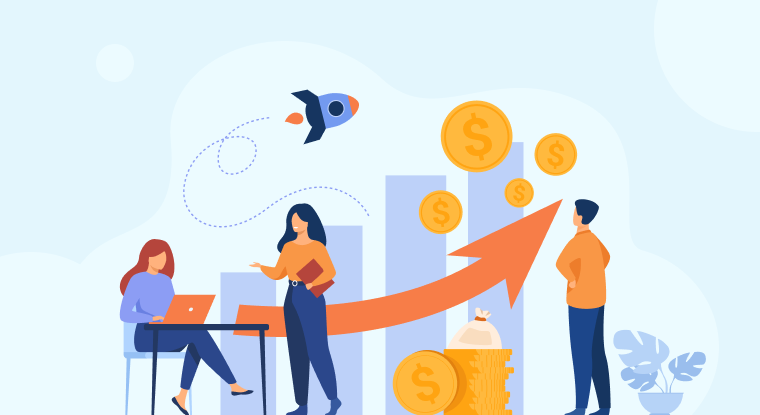 On the surface, project management seems pretty straightforward; when a project is identified, you define the requirements and just get started. So far, our ancestors have been doing it for ages through several informal approaches, and well, they did well or must-have—easy peachy.
In the real sense, there are several layers in a successful project management process of any undertaken, and it can be so nerve-wracking for managers. In the last century, project management became formal with standards with rules to serve as standards and compliance. However, the percentage of failed projects over the globe is disappointing.
"Project management can be defined as a way of developing structure in a complex project, where the independent variables of time, cost, resources and human behaviour come together." - Rory Burke
Many projects have failed because they were taken too simply, and the required procedures are not obeyed. Many businesses focus on the 'theory' of successful project management and cookie-cutter methodologies to realize that budgets are exceeded, deadlines are missed, misplaced priorities and several more designs for the project failure.
In reality, it is important to follow the golden rules that provide realistic and practical approaches to implementing successful project management that works and are borne from hard-won experience.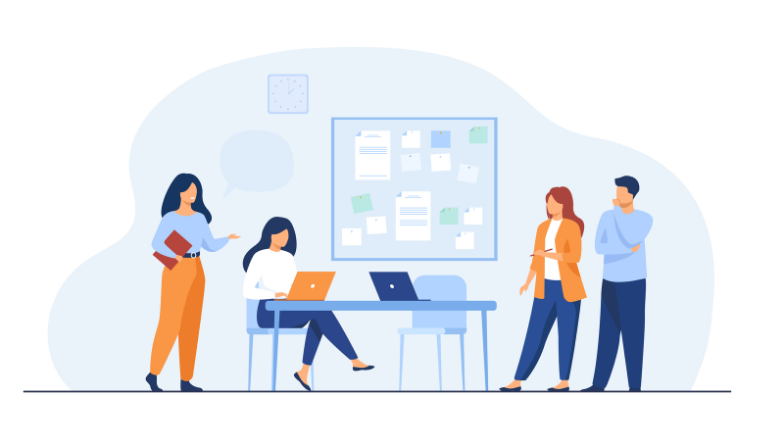 The high percentage of failed projects has increased the demands of stakeholders for transparency and accountability of successful Project Management. This has pushed organizations and project management professionals to focus on proven and repeatable processes.
Managing unlimited projects can be demanding for managers as they are responsible for the success of a project. Its planning, organization, and direction while also ensuring that these projects are on time, on budget and within scope. And, of course, there is no magical rule that guarantees successful project management. However, following these rules will surely make a better project manager out of you.
What Makes a Successful Project Management?
Here are the 6 rules to follow for successful Project Management:
1. Clear Objectives
From the onset, make it clear to yourself, the stakeholders, the team and every individual who would partake throughout the project why you are doing this project. It would be amiss to initiate a project and still have to attend to questions about clarity midway.
What are the goals of the projects? How will the goals be achieved? Do the sponsors understand the business? Are the stakeholders aware of the importance of the project to the company? This will help you know how much buy-in you have with the senior management and how much buy-in you will require. Also, you and your team have to be clear on the business value you will deliver. Keep track of your task progress automatically - goal management helps you to set and track goals.
Getting everyone on board before starting the project is pivotal and would decide how successful your project management is. You can set up a workshop and invite stakeholders to partake so that everyone will understand the project's goals and objectives.
Setting up a workshop works both ways; the stakeholders can show that they have a strong enough sponsorship to provide the right level of support, and the team can suggest ways to have successful project management in the best possible way.
Afterwards, use the outcome of the meeting as your project initiation document (PID) or even create your Work Breakdown Structure.
2. Clarity of Project Scope
Getting your scope right at the start of the project saves you a lot of headaches later. Creeps and shifts have badly hit many project management plans in project scope. Outlining your project scope does not guarantee that your scope would not change; it only ensures that any future change to scope can be easily managed.
Scoping, they say, is the most difficult part of the project. It is the process of negotiating with a range of stakeholders. Each stakeholder has a want and need, and the job of the project manager is to balance these wants and needs and come up with a set of design features that best meets their collective needs. Also, your final submission should have a balance that reflects the project's priorities and must also reconcile with the available budget and resources.
The project scope should lay down the work and deliverables considering the practical constraints of time, quality and resources (QTR). Each of these parameters has an implied cost associated with it; hence a change in one parameter will cause changes in the project scope.
Your Project Initiation Document (PID) should expressly clarify which project deliverables are 'In scope' and 'Not in scope.'
3. Project Planning
Once the project scope document has been agreed upon, you or the project manager must perform a minute project planning level. Project planning is a part of successful project management that uses schedules such as Gantt charts to plan and subsequently report progress within the project environment. This can be done manually or by using project management system like Projectsly.
This phase is important to your project management process as it decides your project's cost, duration, and resource requirement. Several project managers have learnt from experience that any subsequent change in the project plan can cost the project heavily.
Therefore, if you are not fully adept at project planning, it is best to employ subject matter experts (SME) in that area. Make sure that these SMEs take part in the project planning meetings. The output of the project planning should be delivered as important reference documents such as Work Resource Breakdown (RBS), Gantt Chart, Resource Requests, Quality Metrics and many more.
"In preparing for battle, I have always found that plans are useless, but planning is indispensable"- President Dwight Eisenhower
Using Projectsly will be of great use to your business in project planning. The software is designed to take minimal inputs from you or your project managers and deliver reference documents with clicks.
4. Frequent Communication
Once the project has kicked off, you need to keep your team in the loop constantly. No one likes a surprise—especially if it is not pleasant—so you must inform your team ahead of time about any changes in each stage of the project management.
The team members should not be the only ones informed about the progress of the project, and you should keep the shareholders, partners, auditors, and even the customers updated as appropriate at all times.
Keeping everyone updated with frequent and team discussion keeps everyone aware of the progress of a project in terms of the deliverable, cost, ROI, timeline etc. Stakeholders will be ably prepared to have better visibility into the project, and they can accept developing realities as it comes before it becomes too late to manage.
In addition, communication is vital in all areas of project management. You need to adhere to an open communication policy with all members at all times. Encourage your team members to communicate their voice opinions and concerns. This will help you mitigate the risk of mistakes and save you a lot of time and money.
5. Set Milestones, do it Again
In project management, milestones should be your best friend. In fact, it is recommended that your milestones should be on a 3-month interval.
When you use milestones to plan, you create distinct points where you will check your progress. An interesting fact about a landmark is, that you have either reached it, or you have not. Suppose you have, great, on to the next milestone. If you have not, you have made significant progress so far, and that counts. You just need to adjust the deadline to get it done.
"It is a mistake to look too far ahead. Only one link in the chain of destiny can be handled at a time." - Winston Churchill
Milestones do not soothe your ego, and they give a 'Yes' or 'No' answer. It is either you meet the milestone, or you do not.
Projects are constructed with a Project timeline, budget and resources, so working with milestones would help progress constantly towards completion. Once the team knows that there is a milestone to meet, they will work with more urgency saving you time and resources.
After each milestone is completed, a team meeting should be held for updates and follow-ups.
6. Manage Your Risk
In terms of task management software development life cycle, risk management is the process of identifying risks, evaluating them, and limiting or mitigating those that could prevent you from reaching the overall goal. The truth about projects is that shifts happen and things change. Any project manager knows that risk is a combination of likelihood and impact. A risk is a problem that may or may not occur over the course of your project. Hence, as a project manager, you need to manage and mitigate your risk during the project planning phase before you are caught off-guard later.
You can not entirely control all potential risks, but foreseeing them ahead of time can be all that stands between you and project failure.
The proper risk management procedure is started by holding a meeting and asking for insights from all team members about the risks you should consider. Risks should be considered in areas that include:
Project scope
Resources
Project delays
Technological failure
Communication failure
Ready to streamline project planning process and enhance team productivity with Projectsly? Sign Up 14 Day Trial
You can also assign a dedicated risk officer who will be responsible for detecting potential project issues. You should select someone who is a sceptic. For proper risk management:
No team member should hesitate to report concerns and challenges
There should be a live project risk database to track all issues and their respective resolutions
Do not be preoccupied with your findings. While assessing risks should be your priority, dwelling on them would save you time and resources and hinder you from completing the project. Thereby, assess the risks to know about them, and do not let them cripple you.
Conclusion
To have successful project management, you need to effectively organize all your activities and resources that make up your project. It would be overwhelming and difficult to try and manage all these with a collection of spreadsheets, shared documents, notebooks, pens or sticky notes.
The project management software, Projectsly, will simplify your project from start to finish, giving you the features and transparency you need to create a successful project management plan and manage your project well. The software allows you to perform administrative tasks quickly and more effectively, freeing up time for you to focus on the actual project.
Projectsly will also facilitate effective communication among teams. You will be able to track key performance metrics, store all project data in a place and also allow you to generate reports on your project along the way. The software helps you overcome all your project management challenges, especially with planning, charts and so on.
It has a great interface and is easy to use.
It uses powerful automation to minimize your routine workload.
Uses Agile methodology to manage your projects.
Connect your team remotely and organize your tasks. So, you can be on top of all tasks and projects from anywhere
What Makes the Best Project Management Software?
#1
Plan, organize, track all your projects in one place
#2
Get a visibility over individual tasks in the form of kanban boards
#3
Track the project schedule using gantt chart and calendar view
#4
Create advanced workflows with powerful automations
#5
Track employee activities, and working hours using built-in time tracking software, Clockly
#6
Monitor activities using screen recorder on Windows, Mac and Linux devices
#7
Set S.M.A.R.T goals and achieve results
#8
Share files and collaborate with team through discussion boards
#9
Unbelievable pricing - the lowest you will ever find
#10
Everything your business needs - 50 apps, 24/5 support and 99.95% uptime
Join the SaaS Revolution
All-in-One Suite of 50 apps

Unbelievable pricing - $14.99/user

24/5 Chat, Phone and Email Support