10 Key Project Management Software Benefits
Project management software lets managers add a start and expected completion date to projects and tasks. Here are more benefits of project software.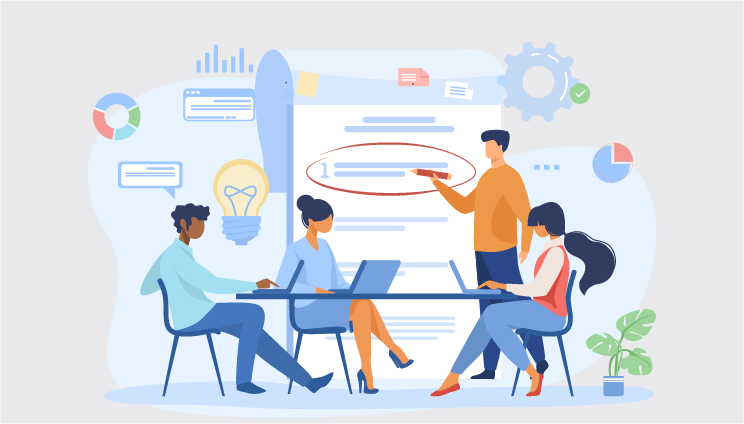 Project management software has become more popular in recent times due to technological growth. Nonetheless, many project managers still do not employ software tools in their project management. While some feel like they would be fine coordinating teams without technological input, others feel like the importance of software management tools is exaggerated.
The landscape of tools available to communicate and collaborate across the remote workforce is quite large, expanding, and somewhat daunting - Michael Kaplan
Chances are that, if you are not using project management software for your business, you are doing a lot more work than necessary, but not making a lot of profit because you are wasting a lot of time on the little things. When you use the right tools, this is something you don't really have to worry about. The tools can juggle all of those little tasks for you, leaving you and your team free to actually get real work done.
If for whatever reason, you're in doubt about the importance of project management software, then this article would most likely convince you. We have compiled ten of the most important benefits of management tools.
Important Project Management Software Benefits
Benefits of project management software:
This is another bonus of a flexible and multipurpose software system, particularly for managers who have to keep an eye on the cost of a project and ensure it doesn't spiral out of control. By having actual quantifiable evidence of which employee has done what, and for how many hours, those in control of the budget can see costs in real-time and identify where too much money is being spent.
This, in turn, can inform decisions moving forward, allowing managers to tweak where necessary or allocate hours differently. The importance of being fiscally responsible can often get overlooked when the focus is firmly on the project itself, and this is one of the more subtle benefits of using a reliable project management tool.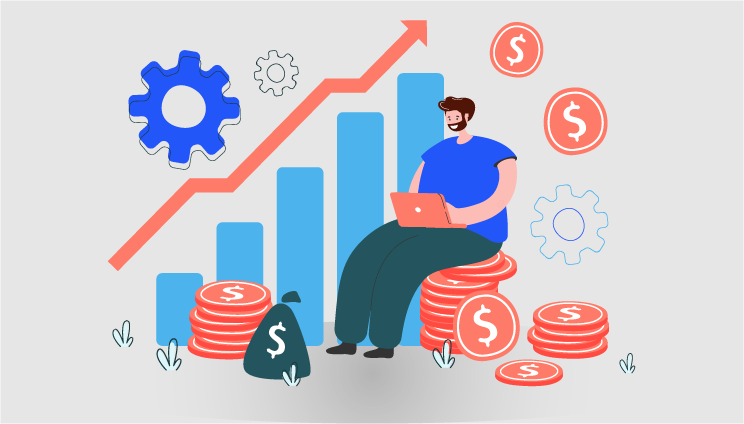 Users can effectively manage every resource at hand. Over the course of any project, the tendency to go off the track gets quite high. A project management software can help managers prevent that as it allows them to keep track of everything in real-time and prevent the project cost from skyrocketing
Most project management software has met and chats features. This limits the number of physical meetings that have to take place during the duration of a project. A recent tweet by the renowned project manager, Michael Kaplan suggests that the tools available for the remote workforce are becoming more and more relevant. One of such tools is project management software.
The physical location or department does not bind modern projects. Workforces are now scattered and managing them can be quite problematic. With project management system, remote project management becomes easy as these programs help managers effectively lead their teams. Many top companies now offer flexible and remote working; collaborative software allows employees to do this effectively, without becoming detached from the team.
This is because project managers can be confident that tasks are still getting done without having to physically check, whereas users at home have every resource they need at their fingertips; all that is required is a reliable internet connection. In a workplace that is increasingly progressive and open to change, this way of working is likely to become more commonplace in the near future – with this software set to be at the heart of it.
3. Accountability and Transparency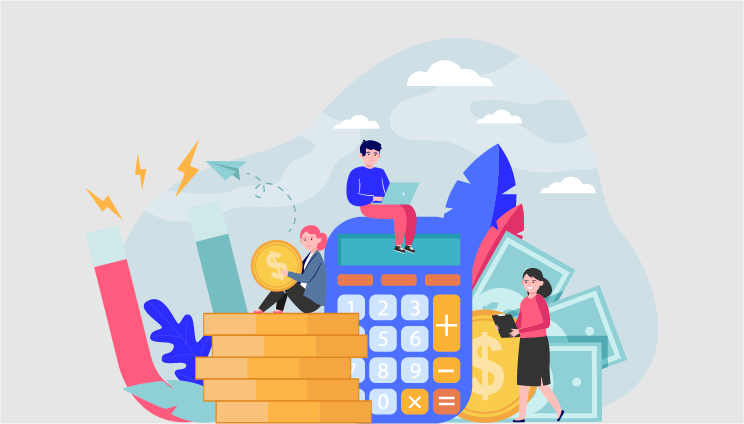 When using a management tool for a project, the activities and progress are left bare for all the personnel that need to access them. This fosters transparency. Also, team members can be held accountable more often through the monitoring of their reports and actions. This encourages them to meet project deadlines.
Distribution of files can be carried out with so much ease when the use of a management tool is employed in a project. Task management tool have features that are enabled to share and download files. Safely accessing and sharing important documents is quite important. Professionals have been using shared drives but using the project management software is a more practical option. Project management tools offer cloud-based storage where users can make changes, leave feedback, and annotate easily. These programs also keep a change log to ensure project transparency within the team.
Project risk management is the process of identifying, analyzing and then responding to any risk that arises over the life cycle of a project to help the project remain on track and meet its goal. Risk management isn't reactive only; it should be part of the planning process to figure out the risk that might happen in the project and how to control that risk if it in fact occurs. But to gain even more control over your project risks you'll want to use project management software.
Providing insight and qualitative solutions, good management software would help mitigate risk and its effects.
Another major advantage of project management software is that it optimizes your decision-making process and improves productivity at work. As all of the important details can be found in a single place, you can always make informed decisions within the shortest time. Ready to streamline project planning process and enhance team productivity with Projectsly? Sign Up 14 Day Trial
Identifying potential bottlenecks and employing effective solutions are the makings of a great manager. With project management software, managers can enhance their risk mitigation strategies and take help from all the resources at hand to deploy effective countermeasures. This improves the overall efficiency of the team and also allows managers to allocate their available resources in an effective manner.
There are things that can make your life easier. And that's definitely the case with project management. You'll be getting new features and tools that you didn't even know you needed. All of them are guaranteed to improve your work and team discussion, not slow you down.
7. Project Planning/Scheduling
The utilization of tools like Gantt charts and other management tools have made Project Planning very much easier. This software offers a streamlined, systematic approach to Project Planning that enables you to achieve the goals of your project.
If enterprises have learned anything from years of managing projects, it's that most of the time spent on Project Planning goes to waste. But it doesn't have to be this way. Project management software has moved forward to get you accurate AI predictions of when projects can be completed, capturing constraints like cost, scope, and schedule.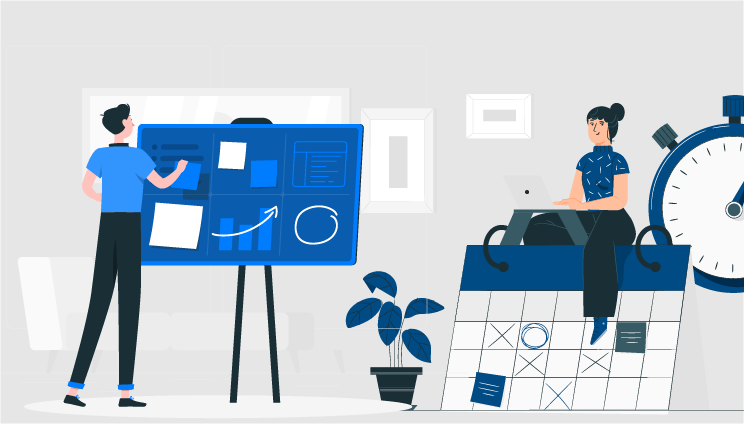 The key benefit of advanced project management solutions is automation when it comes to Project Planning and Scheduling. Such platforms not only help project experts establish a solid foundation for their projects, providing tools to scope out the milestones, key deliverables, and roles before executing. They'll keep plans up to date and help to track progress against your baseline.
The benefits of using management tools just keep getting better. This application software have features that give clients access to the project's progress. Project Management software develops a funnel for communication concerning tasks and projects both internally for the team and externally for your clients and other stakeholders. Document sharing, whether inside the tool or in an integrated 3rd party system, for instance, enables people to find comprehensive information that enables transparency and communication.
In addition to internal communication, companies should also be able to talk to and collaborate with clients and suppliers from the same place. Using project planning software, they can offer their clients the ability to log in and view only project data relevant specifically to them. This way clients can provide direct feedback, make edits, and review project progress in the same place. With online cloud-based software, this saga doesn't need to happen. Clients can access your assignment board and easily see your progress; they can then give feedback and make edits in the relevant areas – all they require is a password and a username. In the grand scheme of things, this results in much more efficient use of your and the client's time.
Projects have deadlines, so do specific project tasks. With the help of management software, project managers would easily know whether a project is progressing at the right speed or whether momentum is needed in order to meet up.
Although a tricky part of Project Management, resource allocation is made easy with technological aid. You'd know better and earlier where to channel your resources with the help of a project management tool.
Seasoned project managers know that to deliver projects successfully, they'll need an effective resource management strategy to keep their teams in a tip-top shape without overbooking them with work or vice versa. The importance of resource planning should not be underestimated, as it encourages healthier standards of work. Project and resource management tools have the best features to spot resource bottlenecks and insights on when to bring more people onto the team, like the following heatmap that provides visibility into the workloads of the entire portfolio of resources.
Conclusion
The need for project management app in a world that runs on modern technology cannot be overemphasized. It is evident that the use of a management tool would definitely be beneficial to your product. Put together, all these benefits can overhaul business operations massively. Without the benefits of project management software, project-centric companies will always struggle to meet three constraints - budget, scope, and quality - simultaneously.
So, why hesitate? Visit Projectsly.com today and join 30,000 users who are already managing top-notch projects using our software.
What Makes the Best Project Management Software?
#1
Plan, organize, track all your projects in one place
#2
Get a visibility over individual tasks in the form of kanban boards
#3
Track the project schedule using gantt chart and calendar view
#4
Create advanced workflows with powerful automations
#5
Track employee activities, and working hours using built-in time tracking software, Clockly
#6
Monitor activities using screen recorder on Windows, Mac and Linux devices
#7
Set S.M.A.R.T goals and achieve results
#8
Share files and collaborate with team through discussion boards
#9
Unbelievable pricing - the lowest you will ever find
#10
Everything your business needs - 50 apps, 24/5 support and 99.95% uptime
Join the SaaS Revolution
All-in-One Suite of 50 apps

Unbelievable pricing - $14.99/user

24/5 Chat, Phone and Email Support