Project Management Tool Checklist for Managers for Buying
The blog talks about a project management tool checklist that is designed for project managers before buying the tool to eliminate all challenges.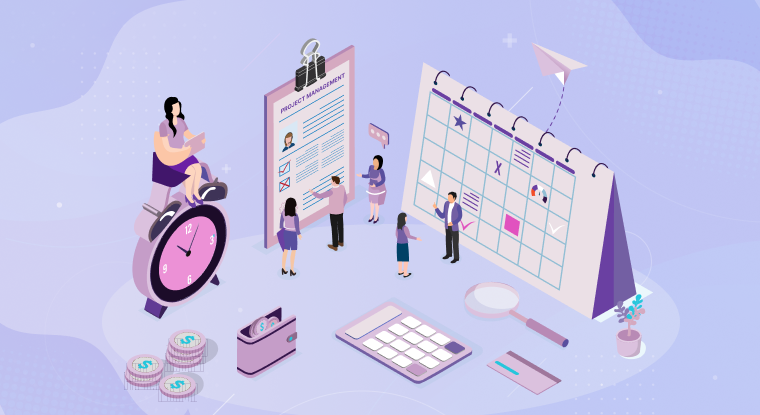 What is a Project Management Tool?
A project management tool provides the opportunity to create and initiate a scale or hierarchy of tasks and work to be done to set up an effective and efficient completion. It helps in indicating the dependency of every task on the others as well as those that are of sequential order. They could be a set of software designed and developed to help assist teams to plan a particular project and track and inspect it to achieve the project's goal.
Why Businesses Use Project Management Tools?
The need to manage different projects and schemes requires tools that have been designed specifically to assist individuals and teams in organizing various tasks and managing their projects effectively. SMEs and large enterprises require project management tools to help facilitate the production and distribution of products and services in order to maximize revenue.
With a project management tool, businesses can plan, create, execute and manage multiple projects at a go. This software draws out the entire life cycle of a particular project or scheme on a single screen, including planning, creating, systemizing, and administering the scope, budget, etc.
Other Reasons Why Businesses Require Project Management Tools Include the Following:
Real-time project budget management
Solid up-to-the-minute reporting
Improved customer satisfaction
Stable resource management
Challenges Faced While Managing Projects
Managing a project may be disturbingly complex as you are stuck with keeping several elements and components of the project at the top of your mind, while also calculating and computing the route for multiple different outcomes. Aside from this challenge, various common struggles are bound to arise including those that are associated with scope, communication, budget, and more. Some of these challenges are talked about below;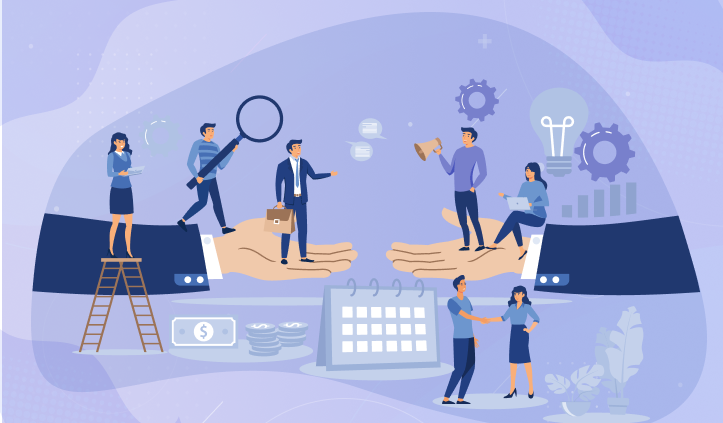 1. Setting Goals and Objectives
This is vastly the major and critical challenge faced by a great number of businesses today. Goals are bound to be stated and realistic, upon which the objectives are worked. Failure to set and outline your goals and objectives will result in a lot of issues.
2. Scope Creep
Scope creep is a unique project management challenge that refers to a change in the requirements of a project from what was initially agreed at the initiation of the project.
3. Change and Restriction in the Budget
Just like scope creeps, the budget initiated on a particular project becomes restricted as there is a change in the requirements of the project.
4. Unimproved Communication
Communication can make or mar a project. A good team discussion signifies that there is proper interaction with the team members as tasks are allocated efficiently, and project progress enhances favorable results. Bad communication on the other hand interprets the opposite of the qualities listed above.
5. Team Conflict
Reports have shown that misunderstanding, lack of leadership, and absence of strategic direction in project development are part of the challenges faced while managing projects. 14% of project managers reported that lack of direction was a cause of conflict in their projects, and 12% reported miscommunication and misunderstandings within the team as a major barrier.
6. Mismatched Team Skills
Matching tasks to team members with the right skills could be a problem faced by many project managers as they try to create the best work environment for their team. Any form of mismatch between requirements and skill level will definitely cause the project to suffer inefficiencies that could lead to failure over time.
7. Poor Risk Management
Project managers have to consider and manage risks throughout the entirety of their projects as no matter how much effort and plan you put into a certain project, it doesn't rule out inherent risks that may be encountered.
Project Management Tool Checklist for Managers
Project managers are developing an interest in selecting and buying project management app. They have strong views about what the software should do and how it can help them manage their projects.
The following entails some of the considerations and checklist for buying project management tool: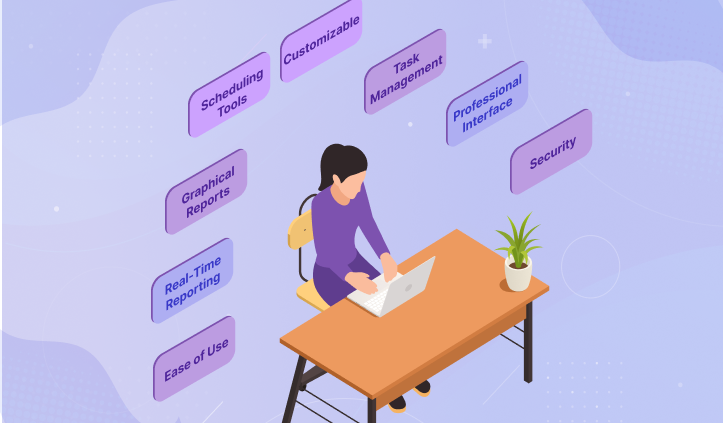 1. Ease of Use
As a project manager of any business organization, you need to ensure that the software or tool you are investing in is easy to use. Trials are offered on many tools that allow one to see what it is like, to work in the software before happening to purchase or make a commitment to buy it.
2. Scheduling Tools
Professional scheduling tools like Gantt chart software can be used to manage projects effectively by scheduling tasks ahead of time.
3. Task Management
This is one among many considerations that one must be mindful of when buying a project management tool. Allocating tasks to other team members should be determined by the tool to be purchased so that they can have an understanding of the aspects of the projects they can focus on. You should also be able to organize and group team members and also add target completion dates.
4. Real-Time Reporting
Pulling data from various areas of project management and using them to produce reports which will ensure the transparency of the current status of the project should be based on products that have real-time reporting.
5. Dashboards and Graphical Reports
Reports in graphical formats are often handy and appreciated while one is on the quest for a good project management tool.
6. Professional Interface
There are a lot of tools that need the help of being purchased but a lot are quite old-fashioned and outdated. Your primary aim in choosing a tool should be functionality.
7. Customizable
You should be able to improve and make changes to the look and feel of the project's tool to let it reflect your working preferences.
8. Security
Functionality is very well appreciated; however, the security of your data, as well as the integrity of your project or scheme should not be put at risk while doing this. You should ensure to check out the security options offered by your preferred software provider.
How Projectsly Helps?
Projectsly by 500apps is a project management software that allows teams to centralize project scheduling and implement it successfully. An all-in-one project management tool that ensures streamlined project planning and plans every aspect of a project from start to finish to accelerate business growth. It helps monitor project status, plan sprints, and product roadmaps, and create custom reports for data-driven decision-making. All these features and more are available for a token fee of $14.99.
Ready to streamline project planning process and enhance team productivity with Projectsly? Sign Up 14 Day Trial
Conclusion
Most businesses need tools that can assist in organizing various tasks and managing their projects effectively. One of such is Projectsly with its methodologies, collaboration tools and timeline reviews; it helps SMEs facilitate the production and distribution of products and services in order to maximize revenue.
What Makes the Best Project Management Software?
#1
Plan, organize, track all your projects in one place
#2
Get a visibility over individual tasks in the form of kanban boards
#3
Track the project schedule using gantt chart and calendar view
#4
Create advanced workflows with powerful automations
#5
Track employee activities, and working hours using built-in time tracking software, Clockly
#6
Monitor activities using screen recorder on Windows, Mac and Linux devices
#7
Set S.M.A.R.T goals and achieve results
#8
Share files and collaborate with team through discussion boards
#9
Unbelievable pricing - the lowest you will ever find
#10
Everything your business needs - 50 apps, 24/5 support and 99.95% uptime
Join the SaaS Revolution
All-in-One Suite of 50 apps

Unbelievable pricing - $14.99/user

24/5 Chat, Phone and Email Support