5 Best Project Management Applications for SMEs in 2022
Finding the best project management applications that can help to maximize output while running other organizational activities simultaneously, is essential. We have done extensive research and have come up with the top 5 project management applications for SMEs in 2022.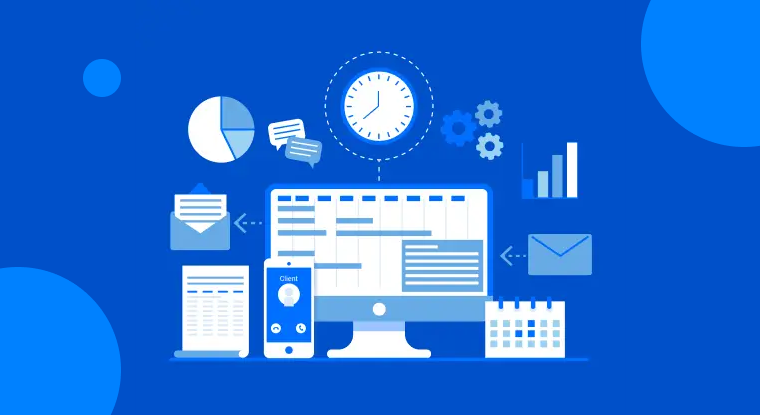 For small and medium enterprises, managing projects can be challenging and not encouraging. Unlike large businesses with dedicated project management departments or units, the SMEs mostly have their project management fused with other management activities with few individuals at the helm of affairs.
According to Rory Burke, " Project management can be defined as a way of developing structure in a complex project, where the independent variables of time, cost, resources, and human behaviour come together."
Finding the best project management applications that can help to maximize output while running other organizational activities simultaneously, is essential.
Need not worry, we have done extensive research and have come up with the Top 5 project management applications for SMEs in 2022. However, before delving into them, it is pertinent to explain the conditions in which an application must/should fulfil before being regarded as a top project management application.
Why to Use Project Management Applications?
Reasons to use project management applications are given below:
1. Ease of Usage
The most important criterion to know an efficient project management app is ease of usage. A user or administrator should be able to navigate through interfaces. The command prompt and other tabs should be straightforward and not complex. The conditions for integration, automation, and linkage with other users should be easy and stress-free with little or no requirements. It is important to know that Projectsly ticked this box and it's highly recommended as a result of its usability.
2. Efficient Management of Task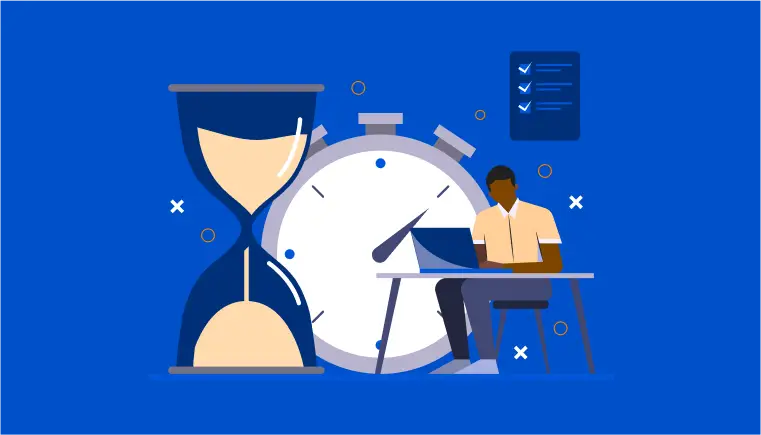 A good project management application should be able to dissect and break down tasks into subtasks and automatically monitor their progress when shared with team members, as regulated by the administrator. When you have a larger team, you are bound to assign tasks to a larger number of people, you, therefore, need an efficient application that will make your work easier and more accurate. Once individuals complete their task, a good application should be programmed to report it back to the administrator without mix-up.
3. Reliability
As with humans, systems and applications are designed to break down but to what extent and how often should a project management application break down? A good project management tool should be able to stand the test of time and be reliable. In the event of a breakdown, there should be an inbuilt, reliable backup whereby tasks and records would not be lost or distorted. For SMEs, a good project management application should not break down except for complex tasks and this should occur once in a blue moon.
4. Data Security and Confidentiality
All organizations have their confidential files, data, information, and records which would be shared over the project management applications. It is therefore important to go for an application that's guaranteed to have high-level security and is free from unauthorized external invasion. Also, ensure the company that developed such an application is credible and reliable. Applications such as Projectsly are developed by reliable, New York-based software companies, you are therefore assured of maximum security and confidentiality.
Top Project Management Applications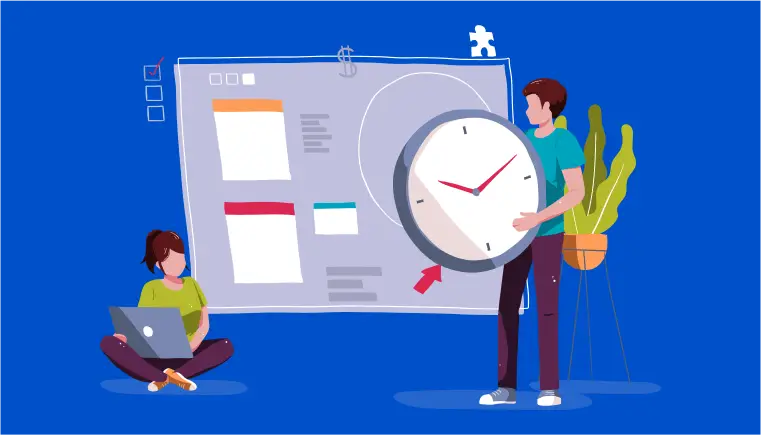 Having explained the criteria to look out for in choosing an efficient project management application, we have also helped you to extensively research the best 5 applications for project management, and these applications, most especially Projectsly ticked all the boxes. They are:
1. Projectsly
Projectsly is a foremost project management software that enables you to plan every aspect of your project from start to finish to achieve organizational success. It is used to streamline online project management in organizations; enables you to monitor tasks, their current status, the laid down roadmaps, and automatically create reports for decision making. It has a user-friendly interface that enables you to monitor every connected team member's activity and the duration of such activities from your desk. Projectsly functionalities include issue management, project tracking, kanban board, timeline view, and a host of others.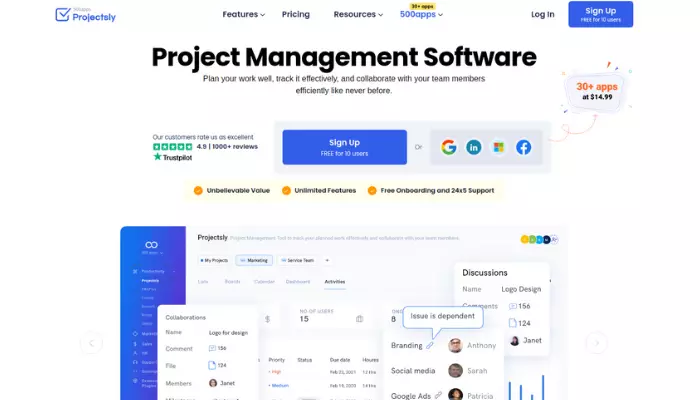 As a result of its reliability and acceptability, it boasts over 30,000 active users with consistent uptime of 99.5%. The pricing system is very friendly as it allows users to activate free trials and subsequently, you get charged $14.99 per user, every month. It was developed in New York by 500 apps, a world-class software development company. It is interesting to know that there are over 30 applications available on Projectsly and with a single subscription, you have unlimited access to all.
There are a host of others with their peculiar functionality. You should get the Projectsly to enjoy the full package. Ready to streamline project planning process and enhance team productivity with Projectsly? Sign Up 14 Day Trial 2. Asana
Asana is a project management system that allows you to create tasks, and project templates and assign those tasks seamlessly. It has a flexible and well-organized interface that enables the administrator or user to create tasks with titles, description, organizational tags, custom fields, due dates, and a lot more tabs that allows you to input additional information. It is easy to use and can be linked to other apps such as Gmail and calendars.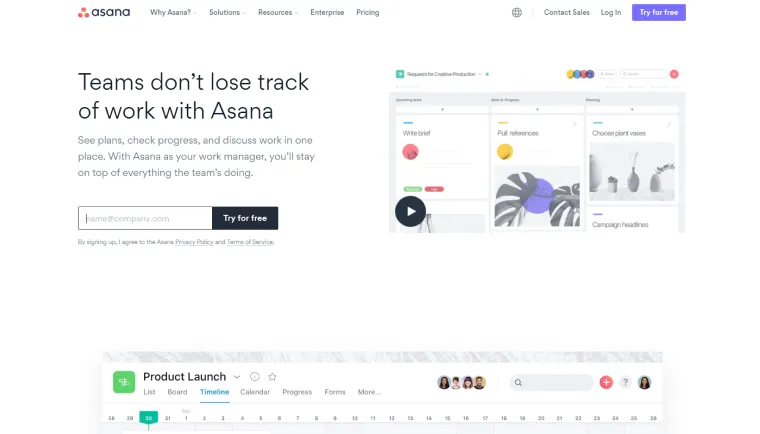 The pricing system for Asana is quite friendly as it is free for members that are less than 15 individuals but you are only limited to its basic features. Meanwhile, premium plans, charge $10 every month or $120 for the annual subscription. The premium package contains all the features highlighted above.
3. Airtable
With Airtable, you have an array of multi-purpose spreadsheet-styled databases for project management. There are dozens of templates available with sample formats, to enable you to choose the most suitable for your task. With Airtable, you can import data directly from other sources, and most importantly, you can add many views of spreadsheets which enables you to work on multiple tasks simultaneously.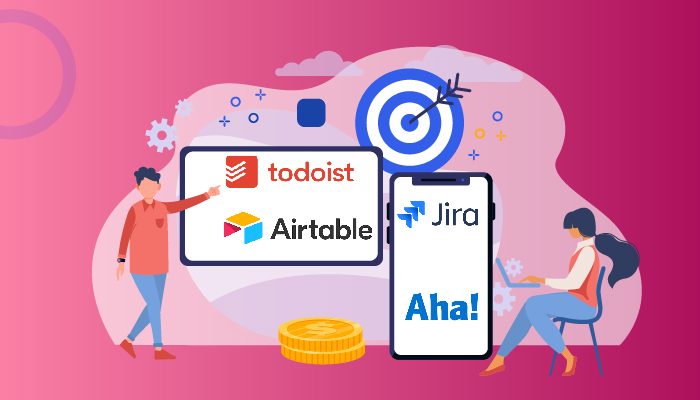 Airtable is free for unlimited users and can process up to 1,200 records per base. Also, the Plus plan which contains the full features can only be accessed by a monthly subscription of $10 per user. With this, you can process up to 5,000 records per base and transfer up to 5GB of attachments once you are connected to the Internet.
4. And.co
Just like every other task management system, And. co is not different to work on. With And.co you can create proposals, send invoices, initiate contracts, and receive payments. The interface has been well organized to enable you to assign tasks or completed projects to your client and includes the bills. It also has a built-in time tracking mechanism, which automatically takes care of your working hour and calculates the hourly rates in no time. Although it is not efficient for complex tasks, since you are running an SME, you are good to go.
The pricing system for And.co is quite friendly as only one active user can use it for free, but when you make a monthly subscription of $18, you can give access to as many users as you want. This is called the And.co PRO plan.
5. Basecamp
With project management, you have a lot of activities and tasks such as emails, meeting schedules, deadlines, and individual products to track and monitor. With Basecamp, you need not stress yourself, all you need to do is to automate or integrate this task into the base camp. That is, it allows you to automatically schedule questions and feedback to check your team's activities and assess productivity. Questions like "what are you doing?", "What did you accomplish in the last session?" can be scheduled on an hourly, weekly, or monthly basis and the answers generated would be automatically sent back via the same application on your team view interface.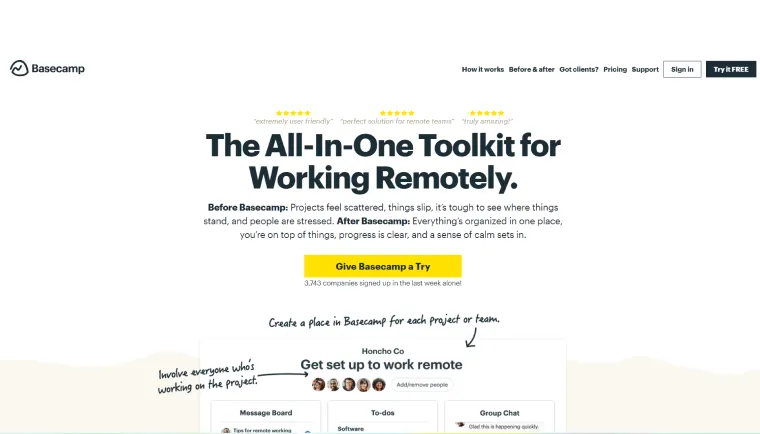 As an administrator or team lead, you can regulate who sees the messages and the feedback. The application is basically for monitoring and evaluation to increase productivity and efficiency.
As a teacher or student, you can access Basecamp for free when you embark on not more than three projects among just 20 users but for businesses (that constitute the larger percentage of its patron), the sum of $99 would be paid every month for the subscription. This way, you have 500GB of storage, and can give access to an unlimited number of users. This pricing system is not pocket-friendly compared to others mentioned earlier.
Benefits of Project Management Applications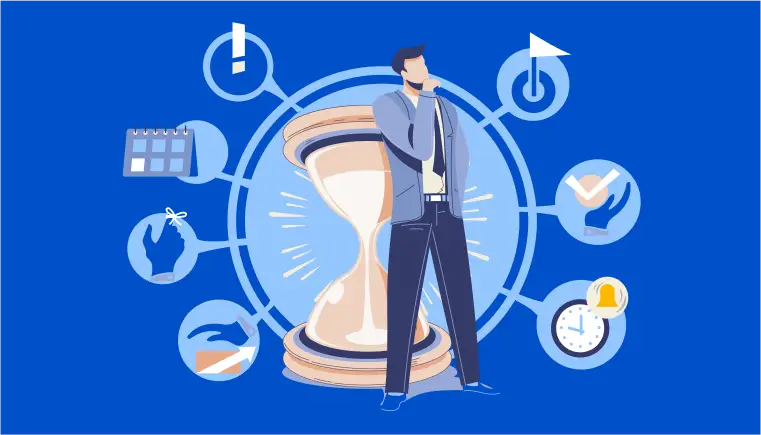 When organizations are advised to go for the best project management application such as Projectsly, you need to inform them of the importance and advantage they will have over other organizations with less efficient or substandard project management applications. These include:
1. Boost in Productivity
The most visible benefit of a top project management application is the increase in the organization's productivity. Tasks and projects are well and properly carried out, there is adequate monitoring, and completion is guaranteed at the appropriate time. When all hands are properly on deck, productivity is guaranteed.
2. Minimal Tools Usage
A top project management application has a lot of tools incorporated in them to carry out different tasks simultaneously. Applications such as Projectsly enable you to build effective workflows, assign tasks, monitor the tasks, and ditch emails so you can communicate in context. This way, you have few applications to work with and most of your project activities are carried out on a single application, effortlessly.
3. Effective Communication and Collaboration
Communication is key in every organization. One of the benefits of using top project management is that there is seamless communication between team members and their respective leaders. Also, collaboration in executing tasks and sharing ideas is guaranteed. There are tools and interfaces already designed to enable authorized members to communicate and collaborate. Projectsly in its tweet said its project management software is for growing teams, to keep real-time collaboration and coordination with team members at ease. This shows how important project management is to an organization.
4. Effective Planning and Scheduling
When you fail to plan, you are planning to fail. This is exactly the case with having less efficient project management applications. Applications such as Projectsly have been designed to enable you to plan all activities and schedules in an arranged format. Each task is well planned out with commensurate duration and then assigned to its respective bearers. This way, you are assured that your organizational activities are well planned out by a reliable application.
Summing It Up
In every organization, irrespective of its size and service provided, your project management is as important to the success and efficiency of the organization as every other unit. You need the best applications available to carry out the day-to-day activities and communicate with your team. These applications have already been designed with user-friendly interfaces, all you need to do is find your way around them and get the organization up and running.
According to Joy Gumz, "Operations keeps the lights on, strategy provides a light at the end of the tunnel, but project management is the train engine that moves the organization forward."
When you take a look at Projectsly, it is the most efficient and effective. It is well built for multipurpose activities. It is therefore advisable that when in doubt about which task management app to go for, do not hesitate to adopt Projectsly.
What Makes the Best Project Management Software?
#1
Plan, organize, track all your projects in one place
#2
Get a visibility over individual tasks in the form of kanban boards
#3
Track the project schedule using gantt chart and calendar view
#4
Create advanced workflows with powerful automations
#5
Track employee activities, and working hours using built-in time tracking software, Clockly
#6
Monitor activities using screen recorder on Windows, Mac and Linux devices
#7
Set S.M.A.R.T goals and achieve results
#8
Share files and collaborate with team through discussion boards
#9
Unbelievable pricing - the lowest you will ever find
#10
Everything your business needs - 50 apps, 24/5 support and 99.95% uptime
Join the SaaS Revolution
All-in-One Suite of 50 apps

Unbelievable pricing - $14.99/user

24/5 Chat, Phone and Email Support