5 Best Project Management Planner Tools for 2023
Discover the top project management planner tools for 2023. Stay organized, track tasks and deadlines, and achieve your project goals.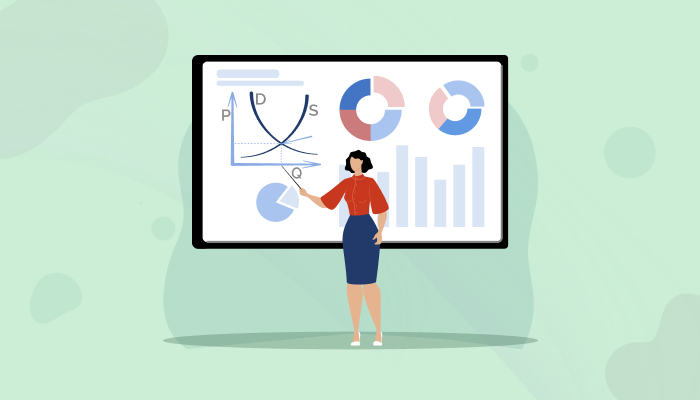 Are you looking for the best project management planner tools for 2023? With increasing business demands and the rapid pace of technology, staying on top of your projects can be a challenge. The right project management planning tool can help you easily keep track of tasks and deadlines, streamline communication, and make sure that projects are completed on-time and on-budget. Here, we will look at some of the best project management planners available in 2023, from task management apps to task tracking systems and project management systems. With these tools, you can stay organized and stay focused on meeting your project goals.
Project management planner tools are software applications or online platforms that help individuals and teams plan, organize, and execute projects effectively. These tools can include features such as task management, resource allocation, project timelines, budget tracking, and collaboration tools. Examples of project management planner tools include Asana, Trello, and Monday.com. They can be used for a variety of projects, such as software development, construction, and event planning.
Issues That Project Management Planner Can Help You Tackle
Project management planner tools can be incredibly helpful in managing the challenges of modern-day projects. While there are several challenges associated with projects, here are five of the most common issues that project management planners can help you tackle: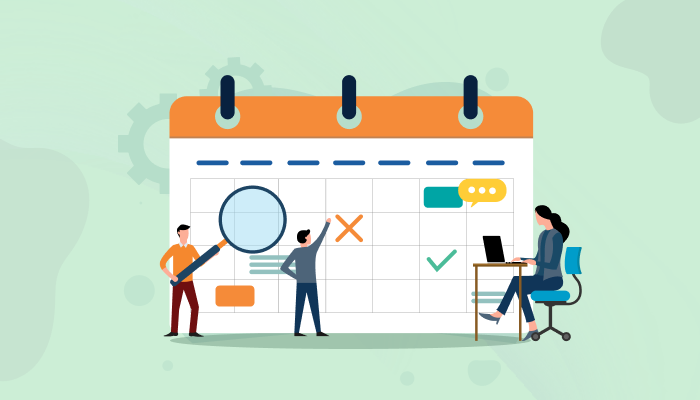 Poorly Defined Goals and Objectives
Goals and objectives need to be clearly defined from the outset in order for the project to run smoothly and be completed on time and within budget. A project management plan can help you clearly define goals and objectives, ensuring all tasks are completed in a timely and organized manner.
Insufficient Resources
Projects do not uncommonly suffer from a lack of resources. This can cause delays and increase costs if it's not managed correctly. A project management plan will help you identify what resources you need and how to use them efficiently.
Poor Risk Management
A project management plan can help you identify potential risks and plan ahead to mitigate them. This will reduce the chances of any unexpected issues arising during the project that could negatively affect its completion.
Poor Communication
Poor communication between stakeholders, team members, and decision-makers can lead to misunderstandings and delays in the project. Too often, stakeholders and team members are not kept in the loop about decisions or changes, resulting in confusion and a lack of clarity. This can lead to costly rework, delays, and resentment from team members and stakeholders.
How To Make the Most of Your Project Management Planner?
Making the most of your project management planner is essential for successful project completion. Here are five tips to make your project management planner more effective:
Establish Clear Objectives: A successful project management plan starts with well-defined objectives. Make sure your objectives are well-defined and achievable, and provide a roadmap for the team to follow.

Outline the Project Scope: A clear project scope helps ensure that all involved parties know exactly what is expected of them. Define the tasks and resources needed for the project, and provide a timeline and budget for completion.

Plan for Risk Management: Risk management is integral to any project plan. Ensure that you have an effective risk management plan that identifies and manages risks associated with the project.

Assign Responsibility: Assigning responsibility for tasks helps ensure that all involved parties stay on track and work together to achieve the project goals. Assign appropriate roles and responsibilities to the team to keep everyone on the same page.

Track Progress: Tracking progress is essential to successful project completion. Create a system that allows you to track progress, analyze data, and make necessary changes to keep the project on track
5 Best Project Management Planner Tools To Look Out For
Project management is an important aspect of any business, as it helps to ensure timely completion of tasks and efficient use of resources. As technology advances, more and more innovative project management planner tools are becoming available to help businesses manage projects more efficiently. Here are the top five project management planner tools to look out for in 2023.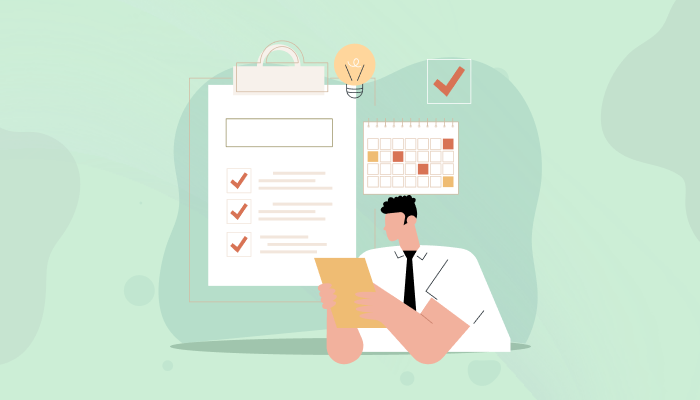 Projectsly
Projectsly is an all-in-one project management platform that helps you streamline your project planning process and enhance team productivity by tracking your tasks and projects. The platform offers a range of features, including Kanban task management, Gantt project planner, visual workflow builder, assignee time tracking, real-time activity tracking, goal management, team collaboration, advanced reports & dashboard, and project planning from Gmail.
With Projectsly, you can easily manage your projects and tasks, delegate responsibilities, and track progress. The platform enables you to create and assign tasks from the Kanban board, define dependencies and set up timelines and milestones. The Gantt chart allows you to plan and track your tasks easily and intuitively.
Trello
Trello is a popular tool that helps teams break down their projects into smaller tasks and track progress. This tool also allows users to collaborate with clients and assign tasks to different team members. Trello offers powerful integrations with other services, such as Slack and Google Drive.
Jira
Jira is ideal for Software development teams. It helps them manage sprints and releases with ease. Moreover, Jira also offers powerful issue-tracking capabilities and reporting and analytics tools.
Basecamp
Basecamp is an all-in-one project management and collaboration platform. It helps teams manage projects, assignments, and messages in an organized way. Basecamp also includes a to-do list feature that helps teams break down tasks and manage their work more efficiently.
Asana
Asana is a great project management tool for teams of all sizes and It helps to organize tasks and projects, assign tasks to team members, and track progress. Asana also allows users to create dependencies between tasks, set deadlines, and track the entire project's progress.
Final Thoughts
As the year 2023 approaches, we can expect to see a greater number of advanced project management tools available to help businesses manage their projects more efficiently. With the right planning and organization, businesses can ensure that their projects run smoothly and meet their goals.
The five best project management planner tools for 2023 are all robust, intuitive, and highly customizable. Each tool provides users with comprehensive features that help them plan and track projects, assign tasks, and collaborate with team members.
No matter which tool you choose, the most important thing to remember is that it should fit your business's needs and workflow. Each of these tools can be tailored to fit your specific organization, so take time to compare features and select the one that works best for you.
Finally, make sure you take advantage of any support and training resources available to help you get the most out of your chosen project management planner tool. With the right guidance and setup, you can confidently use the right tool to manage your projects in 2023.
What Makes the Best Project Management Software?
#1
Plan, organize, track all your projects in one place
#2
Get a visibility over individual tasks in the form of kanban boards
#3
Track the project schedule using gantt chart and calendar view
#4
Create advanced workflows with powerful automations
#5
Track employee activities, and working hours using built-in time tracking software, Clockly
#6
Monitor activities using screen recorder on Windows, Mac and Linux devices
#7
Set S.M.A.R.T goals and achieve results
#8
Share files and collaborate with team through discussion boards
#9
Unbelievable pricing - the lowest you will ever find
#10
Everything your business needs - 50 apps, 24/5 support and 99.95% uptime
Join the SaaS Revolution
All-in-One Suite of 50 apps

Unbelievable pricing - $14.99/user

24/5 Chat, Phone and Email Support