Why We Built Projectsly?
Why projectsly was built is a journey that highlights problems that accompany business growth, and how we created our own project management app to overcome those problems.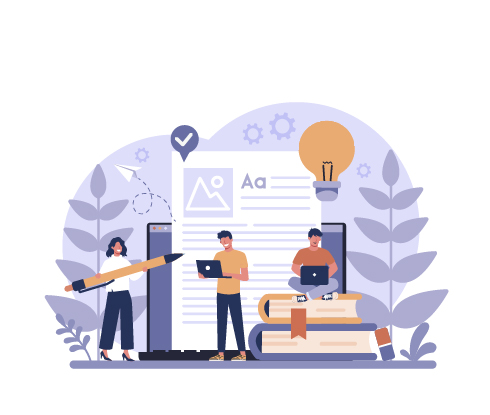 When we released Agile CRM in 2013, our goal was to surpass the perceived limitations of contemporary CRM software. There were several big names in CRM, and the market was ultra-competitive. We put in the time and the effort to connect with people who would most benefit from our product, and that hard work paid off.
Our team spent countless hours building the pieces that would become Agile CRM. We incorporated groundbreaking technology from the fields of machine learning and automation to help small and medium business owners overcome obstacles in sales, marketing, and customer service.We focused on small and medium business owners because we identified several services similar to what we had envisioned available, but they were all quite expensive to use and seemed to target larger organizations.
From the start, our product sold itself. We had dedicated marketing and sales teams creating campaigns and conducting outreach, but the bulk of our traffic came from recommendations or word-of-mouth marketing. The app was great, and at such a cheap price, people were catching on to the value we brought to the market.Throughout the following months, Agile seemed to reach a plateau in sales and popularity. The app itself only took us so far, and so we put more emphasis on various marketing campaigns to maintain growth.
As our base continued to grow, we brought on new employees to help expand operations. We found some of the brightest minds from around the world to work remotely with our teams and boost productivity. With all the expansion, however, we ran into several issues that came with business growth. We lacked the experience needed to see some of these problems coming. For instance, a growing workforce means growing demands. Your employees represent your largest investment, and it's important to help them both personally and professionally in an environment conducive to productivity.
As our business grew, we also faced a variety of new customer needs and challenges. In hindsight, the more customers you encounter, the more types of needs and challenges you'll experience.
Another big problem was the ever-changing market in which we were working. Because of technological innovations, the CRM automation space was (and continues to be) competitive. We often reviewed new competitors to make sure that the features and deals we offered would keep us in the market.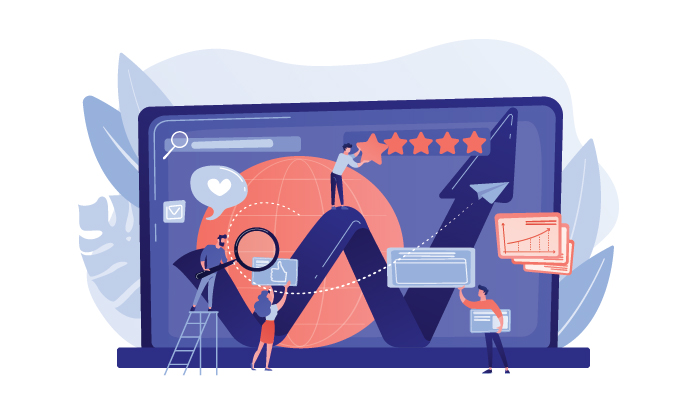 In short, we were ill prepared to take on such a competitive space. However, we succeeded because of a three things:
hard work,honest work, and an innovative app we named Projectsly.com.
Why We Built Projectsly:
Humble Beginnings
Our flagship product, Agile CRM, had hit a plateau in sales and popularity.
Our marketing and sales teams devoted long nights and countless hours into various strategies to reinvigorate our brand. As sales picked up, our operations grew again. Then we ran into several issues, all related to growth and project management.
First, our teams could not keep up with the growing demand. The workload was exceeding our capabilities daily, and we had given very little thought to the efficiency of our workflow. Until then, whenever we ran into an issue, we just brainstormed until we came up with an idea, and we always took the path of least resistance. We never considered our business processes or how solutions to one problem would interact with other elements of our workflow.
The growing demand also exposed weaknesses in how we assigned tasks and allocated resources. These problems often blindsided us because we didn't have an established process of collecting and analyzing data. But one of the most damaging flaws in our business was a lack of proper project budgeting.
Budget management is an important part of running a successful business. We were using manual methods of accounting, and though these methods are still in use today, they're prone to human error and bad data.
"Most new managers receive little or no formal training in how to develop a budget forecast, track their expenses, or how to make mid-year adjustments," says Executive Coach, Author, and Consultant Dan McCarthy "While 'trial and error' can be an effective way to learn a new skill, it would be better if a new manager didn't have to make too many painful errors." ([The Balanced Careers)
It's safe to say that we had made several "painful errors," and were feeling the pressure. We identified four fundamental problems that were hindering us from meeting the demands of our growing brand.
These problems included:
Poor Workflow Optimization Poor Budget Management Misallocation of Resources Poor Reporting
We knew we could solve these problems with proper project management. So, once we had a list of problems, we turned to the market for a solution, and that's when we discovered a gap in the project management software (PM software) market that was like the gap we had found in the CRM market.
Solutions were too clunky, too cumbersome, or overpriced for small and medium business owners. We weren't willing to settle, so we began researching project management with the intentions of building a solution for ourselves.
Project Management & The Necessity of PM Software
A building's foundation should be level and strong. Otherwise, cracks could form under the weight of the structure, and the walls and doorways could become crooked. If you make a mistake in the foundation, that mistake will manifest itself in several issues elsewhere in the building.
To make matters worse, it's quite difficult to alter a foundation once the walls go up, so the mistake you made is "set in stone," quite literally. The best way to overcome this obstacle is to avoid making mistakes in the first place. Of course, that's easier said than done.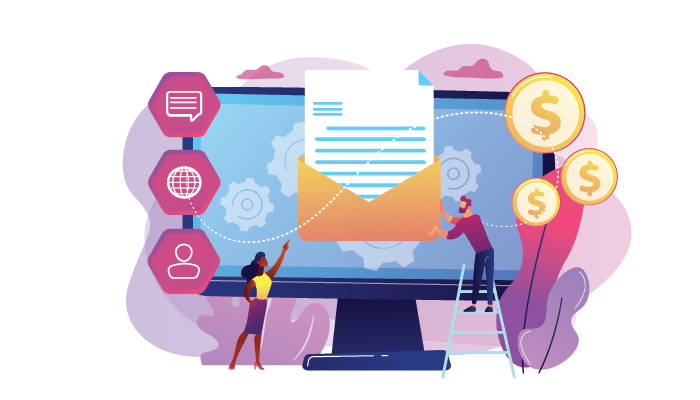 Viewing your business through the building analogy, you can see the importance of creating a solid foundation that's as error-free as possible. The difference between a building and a brand, however, is that it's much easier to make adjustments to the foundation of your brand as it grows, if you have the knowledge and technical capabilities at your disposal to do so.
Project management methodologies come in a variety of shapes and sizes, but the underlying concepts that comprise project management have been around for thousands of years, and they help teams minimize mistakes while boosting productivity.
It's important for teams to organize projects as they go. This becomes even more important as projects grow in scope and size, and as we assign tasks to more employees.
"As projects become more complex, it's important to structure and define projects throughout the entire life-cycle," explains Roli Pathak, writer and project management expert at Project-Management.com. "That way, you won't get lost in the hustle and bustle. One way to organize a project is to sort it into 5 phases."
The following five phases sum up the life cycle of a project:
1. Initiation: The project gets a name, and we broadly identify the scope of the project, and the goals we want to achieve.
2. Planning: The planning phase comprises individual research into questions such as how long the project will last, how much it will cost, what key performance indicators (KPIs) to monitor, and specific risks associated with the project. Ready to streamline project planning process and enhance team productivity with Projectsly? Sign Up 14 Day Trial
3. Execution: During execution, we design, develop, and test the deliverables. This process runs concurrently with phase four, which involves monitoring and control.
4. Monitoring: As the deliverables are being developed, we closely monitor different KPIs to ensure the project stays on track and with budget limitations.
5. Closeout: Once a project is complete, we store data, and formally relieve employees from their assignments. We end contracts, take care of payroll, and formally close the project.
Project management involves methodologies that are documented and disseminated throughout an organization. This increases accountability and consistency, and if the strategies are sound, productivity, as well.
Most companies use project management in all instances, regardless of whether they know it. The idea of project management is so broad that it's difficult to think critically at all without incorporating various elements.
However, there's a gap in terms of effectiveness, and many business owners can't grasp the importance of a structured approach to project management. Simply briefing employees on upcoming projects and dealing with problems as they come is a great way to drive your company into the ground.
Effective project management is a necessity in today's crowded, competitive marketplace. And while it's difficult to check all the boxes, especially with a growing brand, there are solutions available to make the job more manageable.
Benefits of PM Software
"Anyone that manages projects can benefit from project management software. Even if you don't run formal projects or have the title of 'project manager,' project management software can still be useful. Many companies that don't run formal projects use software to plan, organize, track, monitor, and execute their work."
We find the fundamental benefits of PM software within the problems it solves. Companies that don't use PM software end up using various solutions for communication, file-sharing, and data and knowledge storing. PM software streamlines all these tasks and more.
PM software has seen major advancements in recent years. Advances in artificial intelligence (AI) like machine learning and automation have led to more innovation, power, and competition in the PM software market.
PM software streamlines project management by consolidating several functions and tools, and delivering them in one package. These apps also automate many tasks that are important and tedious, and that are prone to human error.
By streamlining workflows and mitigating human error, PM software helps boost productivity and efficiency, while protecting brands from critical errors that could be disastrous.
The five phases of project management help teams identify goals and objectives, assign tasks, and monitor performance. One common mistake project managers (PMs) make is to execute projects prematurely, before the planning phase is complete. The more planning you conduct, the fewer surprises you'll face once the project is underway, and this is a problem we ran into frequently.
Another problem that plagued our projects involved poor task assignments. We gave little thought to the various personalities and character traits present within our teams. As a result, we often assigned tasks to employees who had no business conducting them, all the while ignoring the qualifications of other employees who would've been a perfect fit.
Due to lack of proper data collection, we had little insight into the performance of our projects, and surprises would shut down operations, sometimes for days at a time.
On the bright side, we knew the problems we would need to address when designing our PM solution, and we knew the features and tools that would most benefit our future consumers.
The Requirements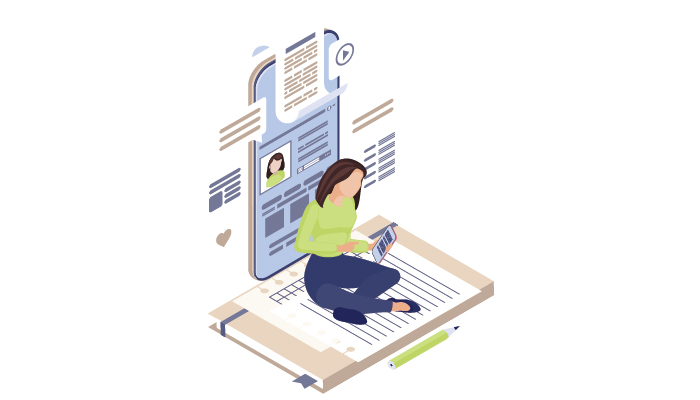 Because of our own personal experience, we had a good idea of the features we needed to incorporate into our new software.
These features included:
- Task Management & Employee Scheduling - Capacity Planning - Portfolio Management - Workflow Optimization & Process Mapping - Data Collection & Secure Storage - In-depth Report Generating - Advanced Analytics Tools - Time Tracking & Performance Monitoring - Trend Analyzing & Forecasting
We knew there were solutions on the market that would check these boxes and more, but we also knew the providers priced them far too high to justify a small or medium business investing. Our angle was to build a product that would help businesses of all sizes, but to deliver it at a price that small and medium business owners could afford.
The Solution
Today, our project is closed, and Projectsly is already helping business owners around the world. Money was never our motivation to build this product, and that's why Projectsly is different. We designed it to solve our own problems. Helping thousands of others is a byproduct of that, and it's one we're most proud of.
We knew businesses needed to map out their processes, which is why Projectsly includes solutions that enhance business processes and workflows in any industry.
We knew PMs needed to monitor teams and projects, which is why Projectsly delivers real-time data collection and high-performing analytics, allowing you to track KPIs that matter most to the success of your team.
Resource allocation is also an important step, and it's often overlooked, especially within manual project management methodologies. PMs need access to insights about employee strengths and weaknesses, and KPIs related to the projects, which is why Projectsly comes with an easy-to-use dashboard that consolidates all these features.
Projectsly generates in-depth reports on several factors, from performance and other KPIs, to expense and budgeting, to time tracking and payroll. Projectsly uses automated features to monitor these factors.
Small and medium-size business owners deserve access to the same tools and features enjoyed by larger organizations, and they shouldn't have to break the bank to acquire them. When we started this journey, we were just looking for a solution to our problems. It wasn't long before we realized we weren't the only ones facing these types of issues, and that's why Projectsly was created. We needed it, and so did thousands of other companies just like us.
We're proud of the impact our products have made, but we're more proud to be able to help small business owners grow their brands.
Final Words
In short, we believe our product offers better project planning, smarter team collaboration, and more detailed reports and analytics than any other software in our space. We practice honest marketing and sales techniques. We don't force our solutions onto anyone, especially if we don't feel that they'll provide actual value to that company. We believe this is why Projectsly is so special and unlike anything else on the market. It's not just about the product, it's about the team that stands behind it. And our team truly stands behind Projectsly, Agile CRM, and all the other apps we've developed and continue to develop.
Though Agile CRM is our flagship software, we have an entire suite of productivity-boosting apps designed just for small and medium businesses. 500apps is the proud home of the Infinity Suite, which houses 30+ apps, all of which you can try free for a month.
Regardless of where you are in your business journey, third-party software represents an investment. Like all investments, it's important that you consider your budget limitations before jumping in head first. Though our products cost much less than those of our competitors, you still may not be in the best position to invest in a new app.
It's also important to include your team members in the decision-making process, especially concerning apps they'll be using daily. They can help you identify features you need, and they may already have ideas of products you could try.
However, if you're in the market for new PM software, we strongly encourage you to try Projectsly.com. Click here to learn more about our product and to start your free trial. Click here to learn more about 500apps' Infinity Suite and begin your free 30-day trial to over 30 great apps today.
What Makes the Best Project Management Software?
#1
Plan, organize, track all your projects in one place
#2
Get a visibility over individual tasks in the form of kanban boards
#3
Track the project schedule using gantt chart and calendar view
#4
Create advanced workflows with powerful automations
#5
Track employee activities, and working hours using built-in time tracking software, Clockly
#6
Monitor activities using screen recorder on Windows, Mac and Linux devices
#7
Set S.M.A.R.T goals and achieve results
#8
Share files and collaborate with team through discussion boards
#9
Unbelievable pricing - the lowest you will ever find
#10
Everything your business needs - 50 apps, 24/5 support and 99.95% uptime
Join the SaaS Revolution
All-in-One Suite of 50 apps

Unbelievable pricing - $14.99/user

24/5 Chat, Phone and Email Support