15 Project Planning Hacks for Improved Productivity
This blog explains about project planning hacks for teams and why businesses should follow them to hit deadlines and improve productivity.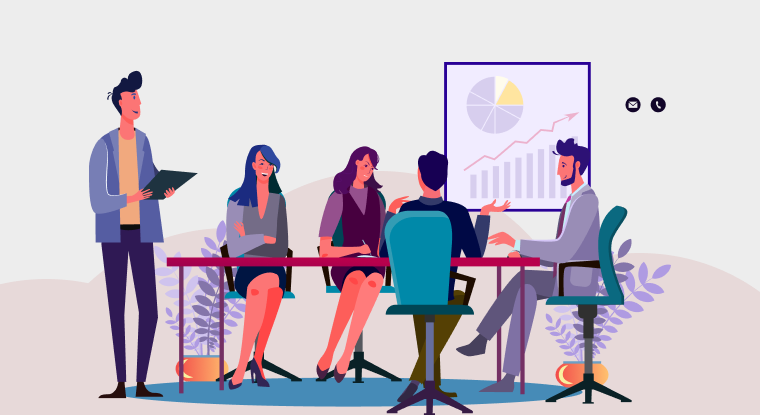 Businesses that supply products or services require a specific infrastructure to help their investments develop. This can be challenging at times since many small and medium enterprises are just terrified of using the phrase Project Management (PM). The phrase is so feared that a slew of unrelated, counter-productive techniques are frequently employed in order to avoid project planning software.
However, this is counter-productive as project planning is essential for excellent results.Project planning assures project success and on-time delivery, which is crucial to all kinds of businesses. It is the most important stage in reducing risk and project failures. When creating a project plan, you can use many project planning tools such as a Gantt chart, a PERT chart, or the Critical Path Method.
Project Planning Hacks for Teams to Follow
Below are the points on project planning hacks for the team to follow:
1. Provide Tools to Improve Leadership
Project planning software gives project managers the tools they need to lead their teams and create a successful delivery plan. Furthermore, employees gain from a clear awareness of their investment in the project and their involvement in its implementation.
2. Allow for Flexible Working Hours
Employees that work flexible hours are not bound by a strict timetable. Instead, they work when they are most productive and efficient. Allowing employees to set their own working hours makes them happy. When they are happy, they are more inclined to stick to work-related duties. Therefore, you should consider enabling your employees to work remotely or at the very least provide additional work from home days.
3. Track and Restrict the Amount of Time You Spend on Tasks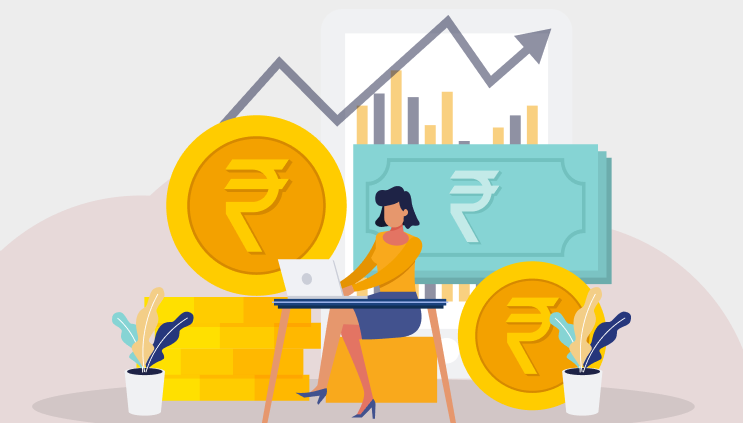 You may believe you have a solid sense of how much time you spend on certain chores. However, according to certain studies, only about 17% of people can properly predict the passage of time. A program planning software may assist you by revealing how much time you spend on daily chores such as social media, email, word processing, and applications.
4. Delegate Tasks Wisely
Some project managers believe they can do things more effectively if they do it themselves. The issue with this is that it neither benefits you nor the project. Furthermore, doing all of these unneeded minor things might lead to an overload of effort and stress. Project planning software can help eliminate this stress by aiding managers and supervisors in efficiently delegating work to personnel who can get the job done without a hitch.
5. Improve Customer Response Rates and Satisfaction
The project management software allows organizations to respond to client complaints and inquiries in a fast, productive, and effective manner, enhancing customer satisfaction and establishing a connection as a valued provider. Furthermore, your personnel can operate in a much more organized manner, saving time and ensuring that each customer receives the degree of attention that they deserve.
6. Improve Cash Flow and Reduce Invoicing Errors
Several project management platforms have the ability to fully automate product and service billing. Billing software may be readily adjusted over time to maximize income and reduce billing mistakes. The billing feature should be designed in such a way that most procedures, even the most basic billing kinds such as time and material, may be automated.
7. Encourage a Happy Workplace
Employees that are pleased with work use their time more efficiently, do their tasks better, and are more productive overall. Satisfied workers also prefer to stay focused on the task at hand rather than being sidetracked by non-work activities such as monitoring personal social media accounts. For this reason, you should start assessing your working environment and invest resources to make it as employee-friendly as possible.
8. Take Frequent Breaks
Taking regular breaks may seem paradoxical, but they can really enhance attention. According to some studies, taking small breaks throughout long jobs helps you keep a consistent level of performance, but concentrating on a task without breaks results in a continuous fall in performance.
9. Set Your Own Deadlines
While we normally associate stress with negativity, a controlled degree of self-imposed tension can actually be beneficial in terms of providing concentration and assisting your employees in meeting our goals. Therefore, it's essential to try setting a deadline and sticking to it for open-ended project activities. You might be amazed at how focused and productive you can be while you're looking at the clock from time to time.
10. Simply Refuse Meetings
Meetings are one of the most time-consuming activities, yet we continue to attend them. The average office worker spends more than 31 hours each week at work. It is advisable to reduce the time spent on meetings as much as possible to allow the employees to use their time more productively.
11. Stop Multitasking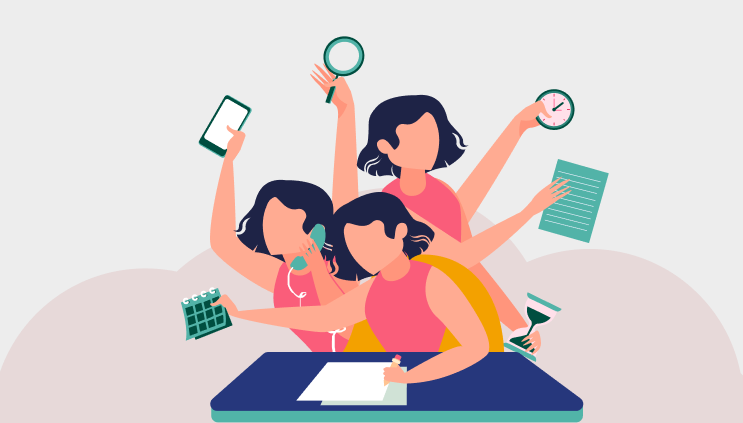 While we often think of multitasking as a vital skill for enhancing productivity, the reverse is actually true. Psychologists have shown that attempting to do many activities at once might result in wasted time and productivity. Therefore, you must make it a habit to commit to a single task before moving on to the next job.
12. Make the Most of Your Commute
Instead of Candy-Crushing or Facebooking, you should use that time to send emails, make a daily to-do list, or brainstorm. This applies to any unexpected "extra" time you may find yourself with.
13. Improved Awareness of Your True Resource Capacity
Resource Capability Planning (RCP), one of the most important parts of an organization, delivers projects or services and provides your company with a roadmap and timeframes. With RCP, you can analyze the impact of project and service delivery on resource capabilities in real-time, allowing you to manage customer expectations better, exceed customer service level agreements, improve overall business efficiency, and save costs.
14. Use a Project Planning Software
There are several excellent project planning software available for enterprises of all sizes. In fact, there are several adaptable alternatives available to you, whether you are a solo entrepreneur or have a small crew. One of the best ones is Projectsly by 500apps.
However, there is one disadvantage, and it is the onboarding procedure. It takes some getting accustomed to if you aren't currently using project management software. Furthermore, you must onboard your whole crew and train them.
How Does Project Planning Help Businesses?
When done correctly, it helps every aspect of the business work more smoothly. It enables your team to focus on the important job without being distracted by projects that go off track, thus enabling them to achieve outcomes that have a direct impact on the company's bottom line.
Here are a few other advantages of excellent project management:
1. Save both time and money
With proper preparation, you can ensure that your task is completed on time and within the budget. You can track your project from the start and know in advance if the deadline or cost will not be met, allowing you to more efficiently deploy your resources and minimize delays and project overruns.
2. Streamline Workflows
Through the use of project and task list templates, you can define repeated tasks and assign them to different team members depending on their job position, thus enabling you to streamline processes and enhance workflow.
3. Improve Your Business Decisions
Clearer records of how your project is moving provide you with a better sense of where your resources are being spent, what you need to prioritize and when, and if you're on schedule. Good project management entails anticipating problems before they arise, allowing you to avoid bottlenecks and make more informed and data-driven decisions.
How Projectsly Helps to Improve Productivity as a Project Planning Tool?
Projectsly is one of the best project plannng tool on the market. You can create several projects for various teams and simplify project management by controlling everything in one spot. The application allows you to use built-in symbols and colors, to help you stay organized. To ease task management, you can visualize all of your team's tasks in kanban, list, calendar, and Gantt views.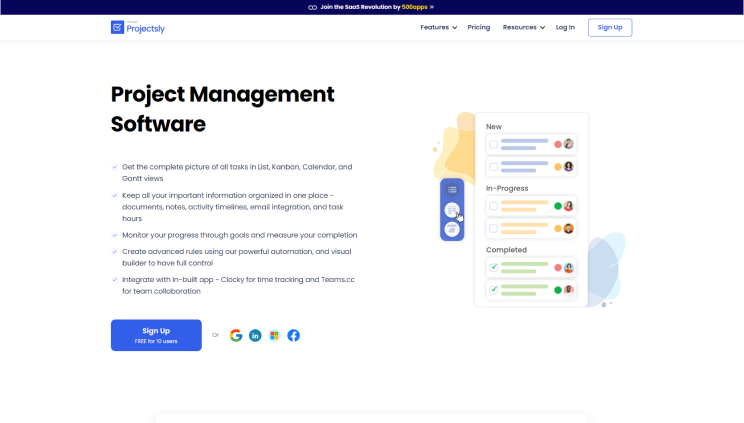 You can also increase employee productivity and team collaboration by giving team members more choices in work assignments.
With the time tracking solution connected with Clockly, you can track correct work hours and assess team efficiency. Tracking project progress encourages your team members to be more productive.You can also track and evaluate project progress with reports on productive hours, completed tasks, profits, and other metrics.
Ready to streamline project planning process and enhance team productivity with Projectsly? Sign Up 14 Day Trial Projectsly allows you to create workflows using an easy visual designer to automate any monotonous processes. You can use workflow automation to build a logical flow of activities that are triggered at each step of the project depending on task priority, status, assignees, and other factors.
Summing It Up
No matter what firm or sector you work in, your team can benefit from learning the fundamentals of project and job management. Even little adjustments in how you plan, manage, and report on your work may make your team more productive, responsible for their task, and confident that they're solving the most important issues, allowing you to boost your company's productivity by leaps and bounds.
What Makes the Best Project Management Software?
#1
Plan, organize, track all your projects in one place
#2
Get a visibility over individual tasks in the form of kanban boards
#3
Track the project schedule using gantt chart and calendar view
#4
Create advanced workflows with powerful automations
#5
Track employee activities, and working hours using built-in time tracking software, Clockly
#6
Monitor activities using screen recorder on Windows, Mac and Linux devices
#7
Set S.M.A.R.T goals and achieve results
#8
Share files and collaborate with team through discussion boards
#9
Unbelievable pricing - the lowest you will ever find
#10
Everything your business needs - 50 apps, 24/5 support and 99.95% uptime
Join the SaaS Revolution
All-in-One Suite of 50 apps

Unbelievable pricing - $14.99/user

24/5 Chat, Phone and Email Support