11 Ways to Magnify Your Project Management Success
Successful project management is the ability to envision the entire project and how to make it a reality. Read the blog to understand how to taks your project management to success.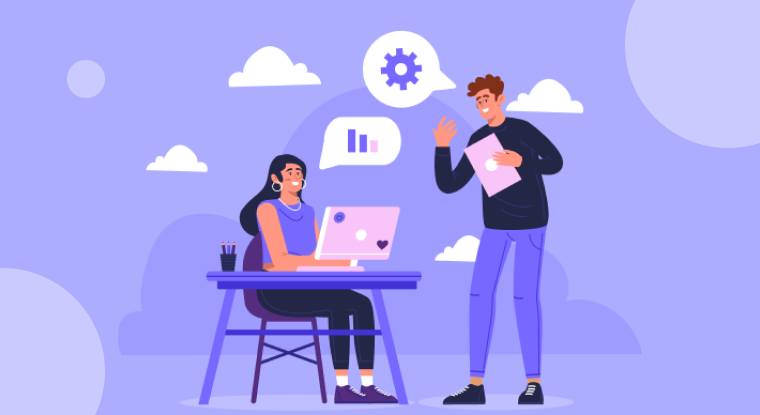 Managing projects is quite complex regardless of the industry. Some industries are largely project-based than others. To get the most from a project, it is necessary to possess the right skills and strategy. Without these, you may end up burning up valuable time and resources.
To ensure the success of your Project Management, you need the perfect project management tool. And when it comes to Project Management Software, 500apps Projectsly tops the list for obvious reasons. With 500apps Projectsly, you can plan, create, assign custom tasks, and do so much more.
How to Magnify Your Project Management Success in 2022
Below are 11 points on how to magnify your project management success-
1. Get Project Management Software
One of the most powerful tools to magnify your Project Management success is Project Management Software. With project management software, you can easily plan tasks, manage tasks, automate tasks, communicate with team members, and so much more. Using Project Management Tools like the 500apps Projectsly comes with numerous benefits. And because 500apps Projectsly is cloud-hosted, adding tasks and progress are updated in real-time. Irrespective of your team size, you can get everyone on board to complete tasks efficiently.
Overall, the most obvious benefit of using 500apps Projectsly is keeping you organized.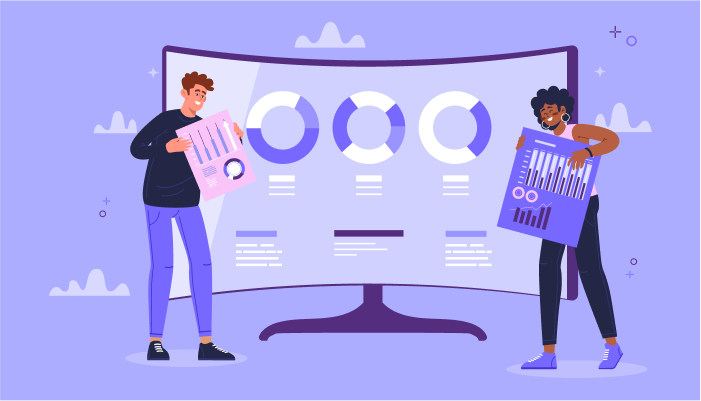 2. Create a Visual Model of What You Need to be Done
Creating a visual model of tasks you need to be done will help prevent repetitions of tasks. You can achieve this when you are using the 500apps Projectsly Project Management Software. With this feature, you can create a sequence of tasks by using nodes to connect them, creating a workflow as per your project needs. And the best part is that it is super easy to create a visual model of tasks with the 500apps Projectsly; all you have to do is drag and drop new tasks. A visual model of tasks in your projects helps everyone in your team stay updated in real-time.
3. Create and Prioritize Tasks
Another way you can magnify your Project Management success is by creating a to-do list. Having a to-do list makes it easy for you to keep track of accomplished and unaccomplished tasks. While you can easily create a to-do list in your diary or on your PC notepad, these to-do lists are not very effective, especially when working with a team. However, creating a to-do list with 500apps Projectsly where every team member can view it keeps everyone in check. Hence, you can easily prioritize tasks and avoid finishing a project past the deadline for completion.
4. Track Tasks Progress
Don't get too busy tracking the progress of tasks! To prevent this, 500apps Projectsly has a feature that reminds you to check on task progress. For example, the set a date to track tasks feature alerts you to check on your team to know if they will meet a deadline. Additionally, 500apps Projectsly makes it easy for you to track tasks' progress with multiple views in different color schemes, timelines, and so much more. With this, you can easily know the progress of tasks at a glance. And if you like, you can even download the chart in PDF, JPG, SVG formats, and so on.
5. Set Clear Expectations
To ensure everything is on track, you should not underestimate the power of a good plan and management of resources. Every project has certain deliverables that are expected within a certain time frame. To ensure your team members adhere to the time frame, you need to set a clear expectations and when. The 500apps Projectsly comes with a project calendar feature that lets you update all tasks you need to complete and the dates you need them. Ready to streamline project planning process and enhance team productivity with Projectsly? Sign Up 14 Day Trial
6. Maintain Control
Also, to magnify your project's success, you must remain in control. This can get quite tasking, especially if you manage a large team. However, when you use the 500apps Projectsly Project Management Software, you can easily maintain control from the dashboard. The dashboard provides you with valuable insights to gauge progress across teams and projects. In the dashboard, you can get a glance at data and metrics. As such, even if you do not have the time to check the progress of each task, the dashboard feature of 500apps Projectsly will keep you updated on every task.
7. Keep Communications Clear With Your Team
Communication is crucial and should not be overlooked if you genuinely want to magnify your project's success. First, you need to communicate clearly with everyone working on your team. When your teammates clearly understand what they need to do, it facilitates better collaboration across departments. Using 500apps Projectsly lets you easily connect with team members remotely so you can be on top of all the tasks. In addition, 500apps Projectsly offers you many communication features like sharing files with team members to give you the ability to mention teammates with the @mentions feature.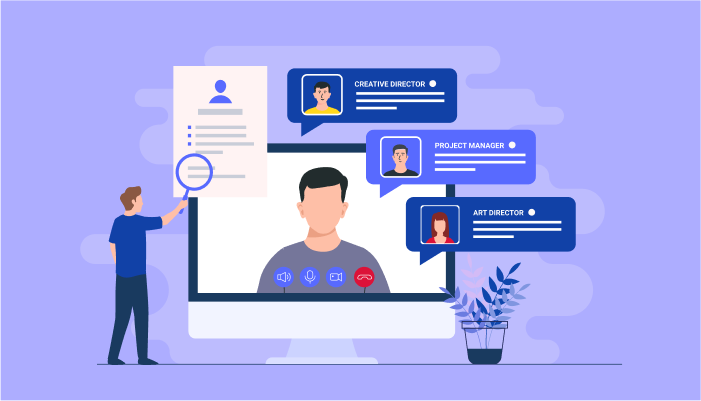 8. Get Real-time Updates on Project Activities
When working on any project, getting real-time updates on project progress helps you know how to manage your resources best. If your teammates are lagging or are on target, real-time updates are the feature to look out for. When using the 500apps Projectsly Project Management Software, it lets you get real-time updates because it is cloud-based. In other words, logs of all activities are stored in the cloud. So, if a teammate completes a task, you will know, and so will other teammates. Hence, there wouldn't be the issue of conflicts between teammates doing the same task.
9. Manage Project from Gmail
Often, when managing projects, you may end up opening multiple tabs. Multitasking this way can be overwhelming. But you do not have to multitask this way as 500apps Projectsly gives you the ability to manage projects from your emails. By installing the 500apps Projectsly Gmail extension, you can manage all your projects in Gmail. Hence, you can plan directly from one place (Gmail) and oversee all project-related operations.
10. Sync Tasks With Your Calendar
Importantly, never missing an update is critical to magnifying your project's success. To achieve this, you need to sync tasks with your calendar. By doing this, you get a reminder of every task that should be completed daily. This way, no tasks get unattended, thus ensuring you never miss a deadline. You can easily sync tasks with your calendar with 500apps' Projectsly. By integrating the iCalendarSync feature with any calendar of your choice, be it Google calendar, Outlook calendar, Mac, or iPhone calendar, you can easily view all tasks seamlessly from one place.
11. Review Achievement and Improvement Opportunities
Lastly, it is a no-brainer that you should learn from your previous achievements and failures to improve on anything. After completing every task, review it and evaluate how well you and your teammates adhere to set expectations and how well everyone works together. If you have been tracking progress from day one of starting the project with 500apps Projectsly, it should be very easy to look back at the lifespan and identify shortcomings and accomplishments.
Conclusion
To summarize, these are simply some of the ways you can magnify your project's success when you are using task management software. Also, remember that before you start any project, it is important that you understand and define the scope of the project. And by using project management software, you can easily delegate tasks to your teammates and monitor progress.
What Makes the Best Project Management Software?
#1
Plan, organize, track all your projects in one place
#2
Get a visibility over individual tasks in the form of kanban boards
#3
Track the project schedule using gantt chart and calendar view
#4
Create advanced workflows with powerful automations
#5
Track employee activities, and working hours using built-in time tracking software, Clockly
#6
Monitor activities using screen recorder on Windows, Mac and Linux devices
#7
Set S.M.A.R.T goals and achieve results
#8
Share files and collaborate with team through discussion boards
#9
Unbelievable pricing - the lowest you will ever find
#10
Everything your business needs - 50 apps, 24/5 support and 99.95% uptime
Join the SaaS Revolution
All-in-One Suite of 50 apps

Unbelievable pricing - $14.99/user

24/5 Chat, Phone and Email Support