9 Tips for Choosing Best Project Management App
The blog gives you the tips for choosing best project management app for your team by knowing the best features, and use them for teams.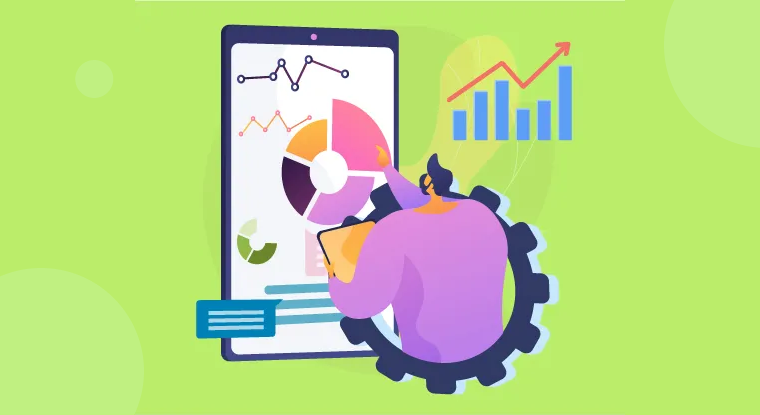 According to a research by KPMG in 2010, an incredible 70% of organizations have suffered at least one project failure in the prior 12 months and 50% of respondents indicated that their project failed to consistently achieve what they set out to achieve. Additionally, only 58% of organizations understand the value of project management.
A wide-ranging PricewaterhouseCoopers (PWC) study of 10,640 projects across 30 countries found only 2.5% of companies successfully completed 100% of their projects. That means, 97.5% of projects fail to hit their originally stated targets. PWC also found digital PM software increases performance and found that 77% of high-performing projects use project management software, yet it was discovered that 44% of project managers do not believe the use of software to manage projects.
Nevertheless, Project management software has become an extremely competitive field. Several new tools are being launched every year, all offering somewhat similar features. Whether you're planning to organise your company, your team, your personal work or freelance projects, having a dependable and compendious collaboration and project management software is incredibly important. That is why it is now almost impossible for freelancers, CEOs and project managers to organize all their work without a project management tool.
How do You Choose the Best Project Management App?
The answer is simple, actually. You need to arm yourself with information and knowledge to be able to recognize the best tools and ultimately choose the one that perfectly suits your needs.
According to Martin Müntzing, head of product at Podio, good project management software is "any tool that aligns with how you best execute projects your own way is best."
GetApp recommends selection based on functionality, ease of use, value for money, likelihood to recommend and customer support.
If it's the first time you're looking at project management software, choosing one tool can feel pretty overwhelming. You may even still wonder why you need project management software, let alone understand what you need. Added to that, you have hundreds of options and features to consider, which makes it tough to know where to start. That's where we at Projectsly come in.
Why do I Need a Project Management App?
Proper planning and organization are fundamental for project-based work and critical to your team's success. A well-designed project management software will keep everyone on the same page, ensure that projects are progressing as planned, and allow for quick high-level reporting.
You might have been tracking projects (or even making Gantt Charts) using Excel, Google Sheets or some other spreadsheet programs.
They work fine up to a point for simple projects that involve just a few resources and don't take very long.
However, they fall way short compared to what a dedicated project management solution can do.
On the other hand,You may have been using a personal task management app or basic project management app that no longer accommodates your needs. It may look good on paper, but it can't handle the needs of your organization.
So how can you tell if you'd benefit from project management software? Here are reasons why your team might need a tool:
Your business and organizational needs have outgrown the capacity of your current software.
You're not getting adequate updates through your current software.
You're spending too much time analyzing data and generating reports.
Your team's projects, tasks, files, and communication are scattered across tools.
You routinely escape deadlines by a hair's breadth. Because of all of the above.
Whatever the scenario, this information will help you grasp the seemingly complicated realm of project management tools, and help you traverse the decision-making process.
So, this is what you need to consider when choosing project management software…
Selecting the Right Project Management App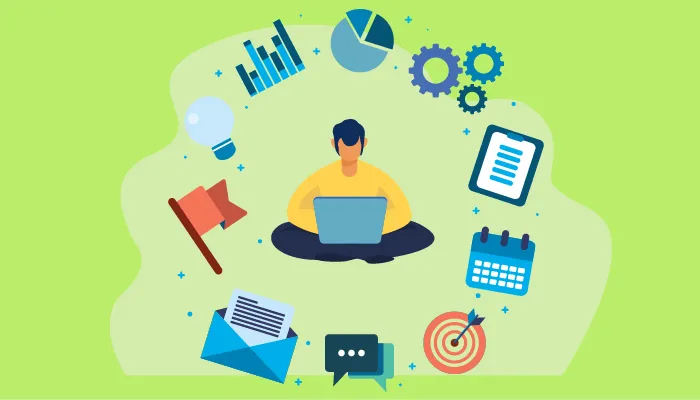 1. Define Your Needs
Firstly, make sure that your team is ready to try a fresh solution. Choosing the ideal project management tool starts with a lucid, frank assessment of what you require.
Your Current Situation
If you already have some sort of project management tool in place, where does it derail? Does it complicate your process? If you have issues with planning and scheduling, you need a project management tool that helps you streamline tasks and resource allocation. The right project management tool can also help increase resource efficiency, by making it easier to manage, allocate and estimate resources.
What are You Looking to Change?
"Must-haves", "should haves" and "could haves". Make a list of all the features your team needs. Consider what you will use the solution for. Do you need reporting features? Do you need features such as customization options, and access levels? Will you be using it only for planning and scheduling? Make an accurate inventory that reflects everything you need in a project management tool. Additionally, check if there are any compliance requirements.
Compatibility With Your Project Management Methodology
There are various ways to manage a project. The new solution should support your current methodology, without trying to change it.
Using the Tool
The user of the tool is just as important as what features it should possess. If you're working with various clients, it's mandatory to look professional. However, in-house project management might benefit from a less formal approach. It might also be a good idea to roughly estimate team size. Smaller teams will probably need a simpler solution.
2. Research Best Project Management Tools/Alternatives
Prioritize feedback from your team. Knowing what they liked in previous tools will make company adoption easier. Compare the feature list and pricing for each option against your list of needs. Some providers may obviously fall out of your price range, while others might not fit your team's style. Additionally, other providers don't fit with your product management methodology or be a poor match from a cultural point of view. It's worth spending a little extra time looking for that perfect fit. Once you've got the options, narrow it down, and ask team members to vote on their favourites also.
3. Testing the Project Management Tool
This might be the hardest part. This is where you actually try project management solutions to see how well they match your needs.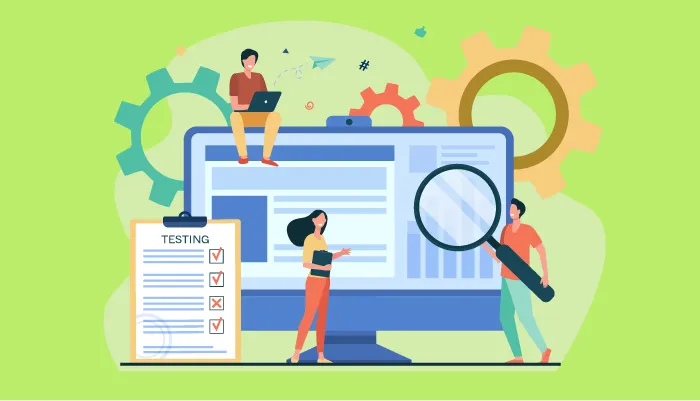 Free trials are quite popular with many providers, either under a limited account (freemiums) or for a limited period of time. You can start one right off or ask your provider for one, if not offered upfront.
In this stage, it is important to mimic the real process as much as possible. To this end, you should invite clients and all your team members. As they will be using the product, their feedback matters. Keep communication lines open to counter any problems and to stay on top of things. Accurate evaluation is key here. You could create some sort of grading system to assist you in choosing. It's also important to test out the customer service at this point.
Don't forget to double-check data security. This matters especially if you're working with external clients. Besides the negative impact on project delivery, data breaches might result in a loss of trust with stakeholders or clients.
Also, it's important to make the trial long enough to see if it's really a good fit. Make sure, that the new solution fits your work style, habits and needs. Also, ensure that you're not adopting a new solution just for the sake of it.
4. Team Feedback
After you've completed the trial, it's time to gather feedback by reaching out to everyone on the team. Would the project management system make their workflow more efficient? How much time would be spent updating it? What did they like the most/least about the tool? How much time did it take them to get started? How likely would they be to recommend the tool?
Check to see how well each option solves your main problems. It's also important to think about how the project management tool works with external parties to prevent your team from doing duplicate work. For example, if you're a marketing agency, you may want your tool to easily share project progress with your clients. Otherwise, your team will have to duplicate work in order to keep clients up to date.
You also need to consider how easy it is to work with other departments. Let's say your customer service team needs notifications from the customer relationship management (CRM) to start implementation. If the project management tool doesn't integrate with it, it's going to slow down everything.
5. Evaluate Costs
Before you make the final decision, consider costs for different project management providers.
Project management software costs vary from provider to provider. Some may cost 10s of dollars, while complex solutions may cost thousands of dollars. You should also consider what payment method works best. Do you prefer a monthly subscription or an annual payment? Do you want to commit to 3 months and then reevaluate? This is an investment. Figure out what is the best use of your company's resources.
When weighing costs, consider not only the price per user but also the time it would take to implement the tool. Weigh that against the cost of continuing to work the same way. Think about the time wasted, opportunities lost, and problems caused by your current workflow. How could this new tool change that? If you can see long-term savings, then you've found a good option.
Last, but not least: check if it fits with your team discussion and collaboration style. Anything that does, will enhance those. Tools that don't can have a negative impact on internal communication and collaboration.
6. Get Executive Support
It's critical that you get support from the executive team (or at least part of it) when you're preparing to implement a project management tool. Because you're going to ask dozens of people to likely change their day-to-day routine, it's best to have support from leadership.
7. Purchase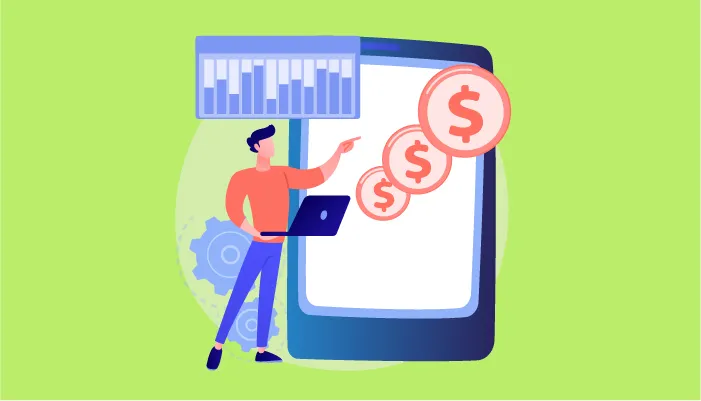 After the above, it's time to make the purchase of the tool. Since most project management tools are purchased based on a seat count, you could make a purchase that outfits 2-3 teams and using them as a test to see how you'd roll out to the rest of the organization.
8. Implementation
Even if you've selected and signed on with a project management software provider, the process isn't over yet. You also need to implement it. Task management software is not just for the project manager, it's for the team. Outline a plan that shows how your team will start using the new solutions. It might be a good idea to schedule training sessions, if necessary. Also, make sure you have all the necessary tools, that integrations are completed and that all-important documents are available in the new solution.
What's more, as a project manager, don't forget to lead by example. Use the new solution as much as possible, and answer any questions about it. Promote both to team members and to stakeholders in order to integrate it as fast as possible.
9. Reconsideration, Re-evaluation and Retrospection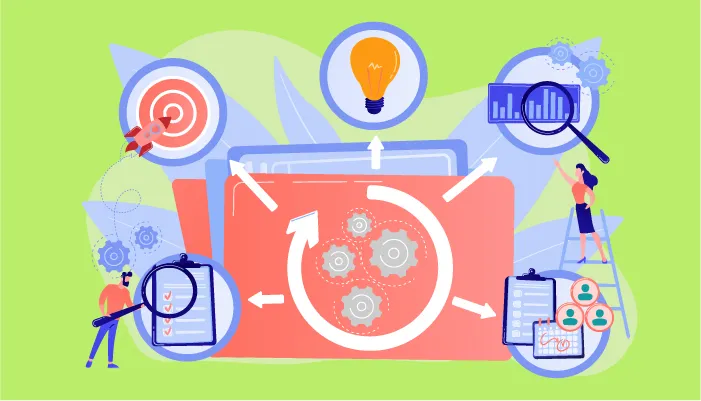 It's also critical to have regular check-ins with your team to learn about how they're using the project management tool, where you can make changes, and how to better implement it over the long run. Once the tool has been implemented, it's helpful to take a look back at the process. Were there areas that you'd have worked differently? Things about the implementation that didn't go smoothly? Feedback is important in understanding performance. Ready to streamline project planning process and enhance team productivity with Projectsly? Sign Up 14 Day Trial
Conclusion
Although the vast choice of project management tools can be overwhelming, PM software has become irreplaceable for all types of businesses. It also means that you have the ideal opportunity to find the software that fits your needs perfectly.
However, finding the right fit is not easy. That's why we've created Projectsly, a completely intuitive and dynamic project management tool. Project.ly helps you organize your projects exactly how you want, redesign your workspace and manage projects with ease from a single place.
What Makes the Best Project Management Software?
#1
Plan, organize, track all your projects in one place
#2
Get a visibility over individual tasks in the form of kanban boards
#3
Track the project schedule using gantt chart and calendar view
#4
Create advanced workflows with powerful automations
#5
Track employee activities, and working hours using built-in time tracking software, Clockly
#6
Monitor activities using screen recorder on Windows, Mac and Linux devices
#7
Set S.M.A.R.T goals and achieve results
#8
Share files and collaborate with team through discussion boards
#9
Unbelievable pricing - the lowest you will ever find
#10
Everything your business needs - 50 apps, 24/5 support and 99.95% uptime
Join the SaaS Revolution
All-in-One Suite of 50 apps

Unbelievable pricing - $14.99/user

24/5 Chat, Phone and Email Support