5 Best Project Management Software Review Sites
A project management review is an action carried out at the end of each project phase to determine the project's current state. The project review examines the deliverables that have been delivered to date and assess whether the project has reached its goals.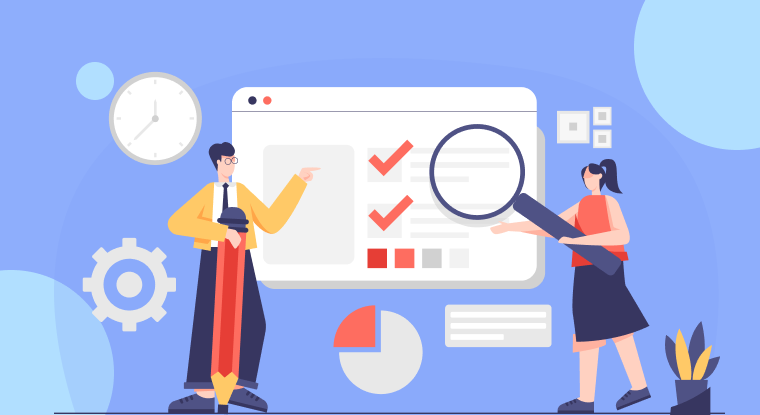 Project management software is designed to manage the development of projects. They allow project managers and other team members a single platform for immediate updates on the project's status. Without project management software, team managers find themselves drowning in endless seas of paperwork. A proper project management software is what stands between you and project carnage.
It is pretty hard to figure out the best software for your business. That is why you need to be aware of the top project management software review websites. Past reviews are essential, as they guide you to each software's best features and shortcomings.
"It is change, continuing change, inevitable change, that is the dominant factor in society today. No sensible decision can be made any longer without taking into account not only the world as it is but the world as it will be." ~ Isaac Asimov
Below, we analyze the top 5 project management software review sites you can visit to pinpoint the best software for your business. We considered the websites' features in ranking each software and how pertinent they are to what your business might need. Our research was extensive, so either of these websites will be ranked in any list of best review sites. However, you should know that this list is our opinion and these websites can be ranked in any order.
List of Best Project Management Software Review Sites
Below are lists of best project management software review sites: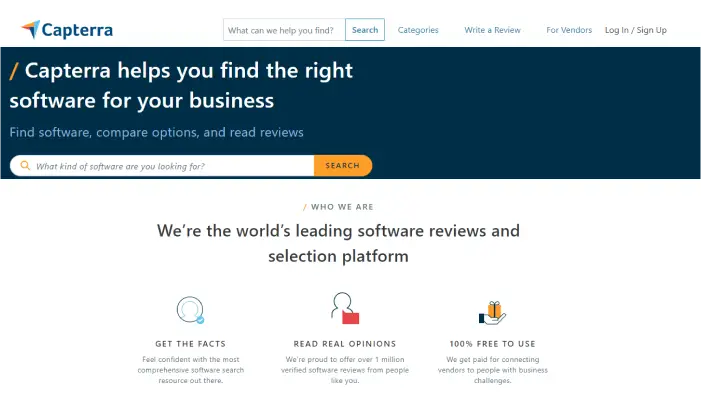 Capterra is one of the best review sites for top project management software. They specialize in helping you get the best software in project management for your business. They compare product reviews and features, and you can also learn from their research on project management free of charge. The reasons that make them so popular with users are:
Product Website
Capterra offers a direct link to the website of each project marketing software. After you've decided on your chosen software, you can directly visit the software website from the Capterra page and get started.
Detailed Analysis
They give a detailed analysis of each project management system, evaluating the features, width, and effectiveness each software promises. They also have a dedicated platform for in-depth reviews if the overviews are not satisfactory enough for you. You get to see the established software, the fast emerging and many more. ·
Ratings: Capterra offers a rating of each product and ranks them according to their level of favoritism to users. The better the 5-star review of each software, the better the chances of its effectiveness for your business.
Exclusive Software Database
Capterra offers reviews for over 1200 products. You can use the search tab to find specific products. Most significantly, Capterra offers a comparison tab, where you can select up to four products from their database and compare their features. This idea aimed at helping you streamline your choices to a specific software pushed Capterra to the top of our best review sites.
2. PCMag
PCMag editors are a team that selects and reviews products independently. Hence their reviews are unbiased. They test and compare the best product management software by analyzing its ability to collaborate with the team, hit deadlines, and deliver results. PcMag rankings are up to date, each new product addition is reviewed, and it's worthiness to join their top picks where analyzed. PCMag is famous as one of the top review websites because of the features they offer. The features include:
Pricing
PCMag review states the price of each project management package. You can consider your budget and weigh it against the effectiveness of each software.
Pros and Cons
You need to understand each software's good and evil, and PCMag has got you covered. The site states the pros and cons of each software without prejudice. At a glance, you can know if a particular software would be too expensive or would suit your brand seamlessly.
Comprehensive Review
PCMag has two reviews you can access; a simple brief immediately accessible while glancing through their lists and a dedicated review page if you have the slightest interest in the product. On the review page, PCMag offers a personalized, comprehensive and in-depth analysis of each product. These features and the easy-to-navigate interface make PCMag an easy choice as one of the best review sites for project management tool.
3. Software Advice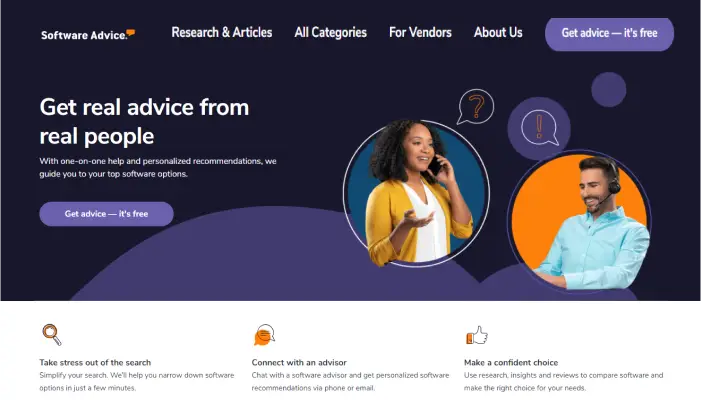 Software Advice is a leading review site for project management software. They are popular as they analyze the competitive advantage the project management software gives to your business. Software Advice examines how each software improves your team's communication and project collaboration. Also, they offer product analysis for each software, which is listed below.
Comprehensive Database
Software advice boasts a database of over 1000 project management software. You can narrow down the list of software by using filters; your industry type, company size, ratings, reviews and many more.
Product Website
You can visit the product's website directly from this review site.
Ratings
Users are allowed to give a review for each software and rating. The ratings are based on how easy the software is to use, its value for money, customer support and functionality.
Comparison
Software Advice offers a comparison of each software to other leading task management system. This comparison tab is accessible only from the overview of each software.
Alternatives
Software Advice goes one further; they offer alternatives to each software if you are not fully satisfied with the services promised by each software.
Pricing
They give an overview of the pricing of packages offered by each software. Within the overview of each software, you can get a quote for its usage.
Software advice enters our list of best review sites for their robust database and the alternative tab on their platform.
4. The Digital Project Manager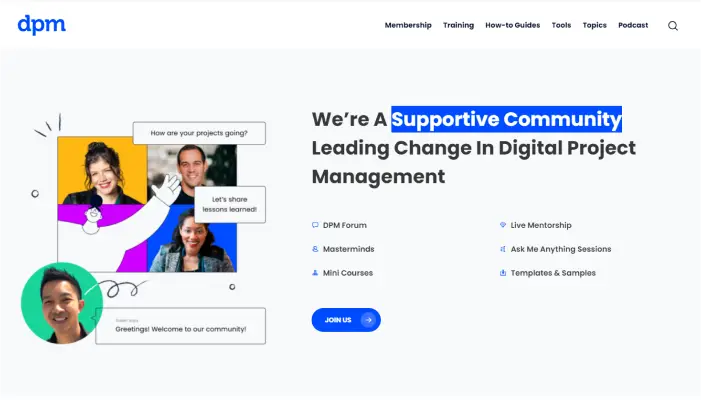 DPM offers in-depth reviews of 15 software. They are rated as one of the best review sites in the US. After all, their project managers analyze software because they love project management software. Some of the services offered by the DPM review website include:
Pros and cons
The pros and cons of each software were stated. The limitation of each tool was clearly stated to give you an idea of what a specific software has to offer. Without much hassle, you can recognize what software suits your business model most and why.
In-depth Review
The website gives an overview of the software and further links to in-depth reviews. The reviews were based on each task management tool functionality, resource management, time tracking, and other features. The overview contains the description of the tool's interface, the coverage, and each software's monthly pricing.
Interface Pictures
The website display screenshots of each software to give a glimpse of the interface. At a glance, you will have an idea of the interface you'll use when you start using the software. Falling in loss
Software Targeting
They offer targeted project software for each project by suggesting the best option for your business. E.g., construction, banking, management, agile teams, open-source software, etc. You need only click your brand's business and let the website supply you with the best software that suits the business type.
Despite having just 15 software reviews, The Digital Project Manager made it into our list of best review sites. This is because the project management tools selected for reviews were well-researched. There's little chance you won't find the best software for your business among these special 15.
5. ProjectManagement.com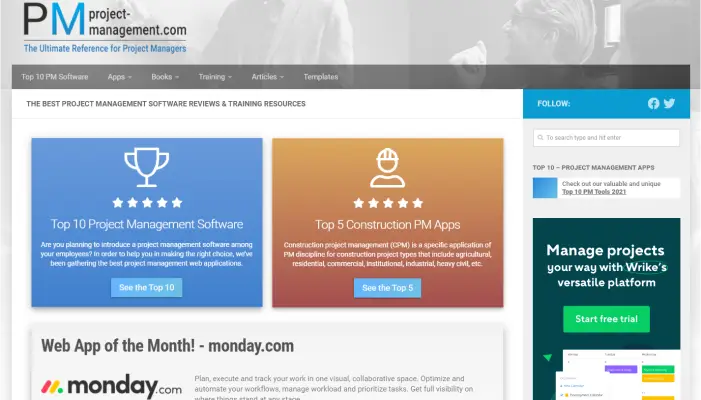 ProjectManagement ranks tools by examining their functions, boundary-crossing ability, and combination of features. They built a list of the top project management software for different industries, and business needs to assist you in this crucial selection process. The website offers reviews for ten tools, which are precisely and carefully selected.
Comprehensive Analysis
The website dissects each software's functionality and flexibility. This comprehensive analysis of the features of each software is undertaken from in-depth research and user experience. From this overview, you become fully aware of how the best software will suit your business mould.
Product Website
ProjectManagement.com allows the direct visit to the product's website by embedding its domain name into their analysis. This eases your chances of recognizing a product's website. On seeing the relevance of a product to your needs, you are just a click away from starting your project management software user experience.
Software Recommendation
They also offer links to a webpage where you select your needs, enabling the algorithm embedded in the website to recommend the best project management app suited for your needs. If you are divided about what software to go for, tick your needs, and the website does the rest.
With just 10 product reviews, ProjectManagement.com joins our top 5 best review lists. They make up for the meagre software list by offering several invaluable services that would help your business. The website offer tutorial walk-throughs and relevant articles.
Highly Recommended
To ease your stress and save your time, use Projectsly by 500apps.
Projectsly offers the top-notch task management software service. They offer an easy-to-use interface, a workspace that you can personalize, consistent customer support, and comprehensive services your business needs. Above all, you enjoy all these services at an affordable rate. Ready to streamline project planning process and enhance team productivity with Projectsly? Sign Up 14 Day Trial
Summing It Up
Achieving a goal through a series of steps and processes while staying within a specified constraint is the whole scope of project management. The advent of technology has improved the ease of walking through these processes with task management software development. With these tools, you can digitally manage these processes. Businesses use project management software to conveniently manage projects, teams, deadlines, productivity, and many more. This software comes with several features that make them unique and targeted to solve several problems to increase the productivity of your brand.
To get the best software for your business, it is best to examine software reviews from users or trusted review sites. As the saying goes, "The voice of man is the voice of God." What people say about software would save you resources and costly mistakes. You avoid the mistakes others have made and get to select from the best experience possible. The list above is a product of our in-depth research.
What Makes the Best Project Management Software?
#1
Plan, organize, track all your projects in one place
#2
Get a visibility over individual tasks in the form of kanban boards
#3
Track the project schedule using gantt chart and calendar view
#4
Create advanced workflows with powerful automations
#5
Track employee activities, and working hours using built-in time tracking software, Clockly
#6
Monitor activities using screen recorder on Windows, Mac and Linux devices
#7
Set S.M.A.R.T goals and achieve results
#8
Share files and collaborate with team through discussion boards
#9
Unbelievable pricing - the lowest you will ever find
#10
Everything your business needs - 50 apps, 24/5 support and 99.95% uptime
Join the SaaS Revolution
All-in-One Suite of 50 apps

Unbelievable pricing - $14.99/user

24/5 Chat, Phone and Email Support