Agile vs Waterfall Project Management: Major Differences
Agile vs waterfall project management methodologies to understand the key differences and to know which method you can choose for your project.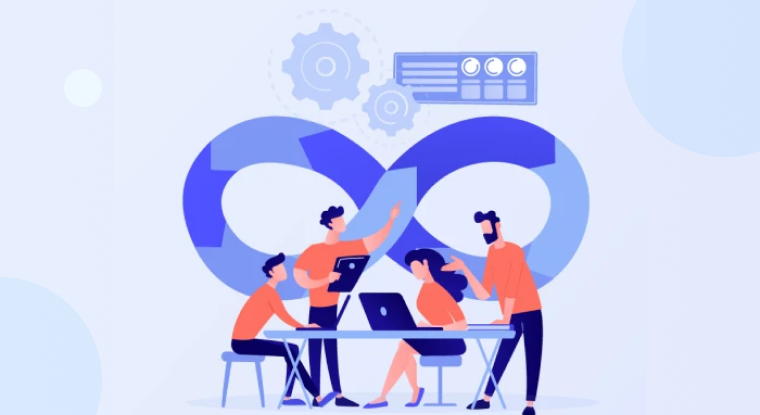 Table of Content
Agile Vs Waterfall: All You Need to Know
According to Rory Burke, " Project management can be defined as a way of developing structure in a complex project, where the independent variables of time, cost, resources, and human behaviour come together."
Irrespective of the size of the business organization and the organizational activities, Project management is very important. For small and medium enterprises, managing projects can be challenging and not encouraging. Unlike large businesses with dedicated project management departments or units, the SMEs mostly have their project management fused with other management activities with few individuals at the helm of affairs.
The two general project management methodologies are Agile project management and Waterfall project management. Before moving to Agile vs Waterfall project management, let us understand each methodology individually.
Agile Vs Waterfall Project Management: All You Need to Know
What is Agile Project Management?
Agile project management methodology uses the incremental approach. It is a more flexible approach whereby parts of the project can go through the process numerous times while the project is not yet completed at the implementation stage.
Agile project management is flexible as it allows for changing adaptations and requirements during the whole project. Backlog is the key component of Agile project management, and it consists of tasks that are currently planned and in progress in the project roadmap.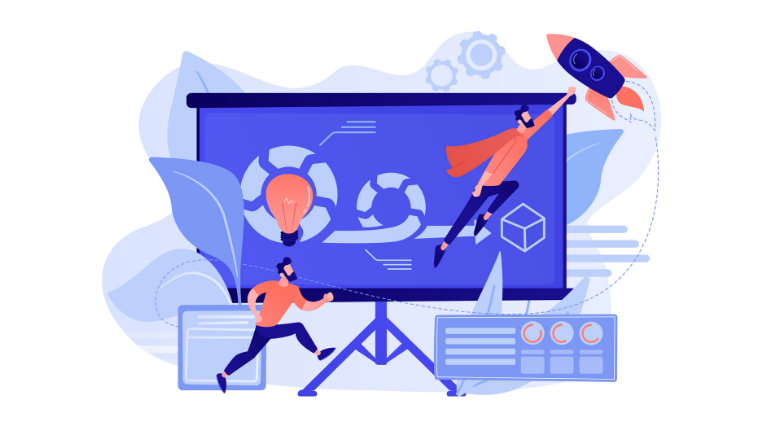 What is Waterfall Project Management?
Waterfall project management uses the sequential or traditional approach. It is a rigid approach whereby it rarely goes backwards or reflects back in its processes. This project methodology is suited for projects that are not expected or designed to have a further project requirement and do not require significant or general changes during the running of the project. Waterfall project management involves five stages; requirements, design, implementation, verification, and maintenance.
Having familiarized ourselves with the two general project management methodologies, we can now move to the differences.
Difference Between Agile and Waterfall Project Management
There are four main principles used to highlight the differences between Agile and Waterfall project management. They are:
Individuals and interaction over tools and processes
Customer collaboration over contract negotiation
Response to change over a structured pattern
Prototyping and working solutions over comprehensive documentation
Agile vs Waterfall Project Management
The Waterfall project management approach treats scope as the driver and calculates the consequential time and cost, meanwhile, Agile project management commits set resources over limited periods to deliver products developed over successive cycles.

The Waterfall project management is adopted when there are defined and clearly stated requirements, while Agile project management is adopted when the detailed requirements are subject to change or unknown.

Agile project management is flexible and allows you to change the course of running your project or make adjustments while the project or task is run while the Waterfall project management has a strict change control process which makes it adds to effect changes once you start running the project.

Agile project management does not necessarily have an end; the project continues to run as long as there are newsprints and tasks to be embarked on, implemented or maintained. However, in Waterfall project management, the task needs to end to measure the project's success and feel its impact.
Different Methodologies in Agile Project Management
In Agile project management, several methods can handle and execute tasks and projects in a business organization. These methods are only particular to Agile project management, and they include:
1. Scrum
Scrum is the most popular method used in Agile project management. With the scrum methodology, you can add more processes to the project while it is running. The added processes are called standup or scrum meetings.
While handling a project, you can add a maximum of 15 min standup meetings. This scrum meeting is designed to give an overview of your project management team's progress, how the team members are fairing and to identify any blockage affecting the task at hand.
In addition, scrum allows you to add four other types of sprint meetings; the Sprint planning meeting, the Sprint review meeting, the sprint retrospective meeting and the backlog refinement meeting.
2. Lean
Lean methodology is used to get the most possible value with minimal waste. This method of agile project management is used to avoid bottlenecks, increase growth and improve productivity. It is often used in "on-request" productions.
There are five principles to the lean approach; the first one is to specify the value from the customers' point of view. Secondly, identifying the value stream for each product, identify the value-adding and non-value-adding activities, from the raw materials to the finished product. The third principle is eliminating waste by maximizing value-adding activities, also from the customer's point of view, while minimizing non-value-adding activities. The fourth principle is to build the task when the customer requests a product and only delivers what's inside the scope. This principle is also known as JIT, Just-In-Time., The fifth principle is a continuous striving for perfection of the process involved in project management.
The lean methodology is practically about consistent workflow change, so every task and activity is performed as efficiently as possible.
3. Kanban
Kanban is a simple methodology in Agile project management. It can be combined with other methods and can stand on its own. Kanban is a Japanese word that means "card." The project management tasks and activities embarked on using kanban have their related details enclosed. Cards are moved around a Kanban board designed to fit the project's workflow, but often following the stages of in-progress, to-do, review and done.
The Kanban methodology emphasizes a visual workflow and limits the number of tasks and activities embarked on or in progress to focus on the project at hand, have a clearly defined policy of tasks, and continuous management and improvement of the entire (in-progress) workflow.
As a result of Kanban's simplicity, not only can you combine it with other Agile project management methodologies, but you can also combine it with the Waterfall methodology to create an efficient setup for your project management.
Project management software such as Projectsly, developed by 500apps, allows you to combine this methodology to carry out project management tasks and collaborate with your team members. Choosing the best project management method that suits your business organization between agile and waterfall project management.
Which Methodology to Choose for Your Project?
In choosing the best methodology for your project, you have to consider the nature of the project and the type of business organization you are operating or working in. The reality is that a lot of organizations prefer to use the Agile project management method. However, there is the need to explain the reason for its preference and how those who are new to project management can decide which of the methods to adopt in the handling of their project.
It is advisable to use Agile project management in an organization where the project is based on incremental progress, complex deliverables or consists of multiple tasks and is not always arranged in sequential timelines. Also, Projects that require cohesive and collaborative but cross-functional teams to deliver are best embarked on using an Agile approach. It also allows you to involve the project client and partners at any stage while the project is ongoing.
Another situation where you can choose Agile project management is if the roles are unclear at first, and you can only figure it out as the project unfolds. This is because the Agile approach gives room for you to figure out the project while it is running. When products are developed in stages, or they require updates and come in different versions, the best method is Agile project management.
The Waterfall project management, on the other hand, is usually suited to perform less complex projects or those tasks that have well-defined requirements, processes and roles spelt out for team members. Projects that have single delivery timeframes with lots of detail and an expectation with very little or no change along the way are best embarked on using the Waterfall methodology. It is also advisable to use the Waterfall project management method when the client or project management team is not required to be heavily involved beyond the initial brief and final delivery.
From a project management point of view, the Waterfall approach can often make sense for fixed-price or contact-dependent projects to lessen the risk of budget and delivery over-runs.
Having discussed in detail the two main project management methods, their sub-methods and how to choose the best among the two methodologies to adopt in handling your project, it is important to cap it all by suggesting the best project management tool that you can use to run and manage an effective project in your organization. This software Projectsly.com is developed by a renowned software developer 500apps.
Which Project Management Software Should You be Choosing?
Projectsly by 500apps is the foremost project management software that enables you to plan every aspect of your project from start to finish to achieve organizational success. It is used to streamline online project management in organizations, enables you to monitor tasks, and the laid down workflow, and automatically create advanced reports for decision making. Projectsly has a user-friendly interface that enables you to monitor every connected team member's activity and the duration of such activities on a single central platform. Its functionalities include; issue management, project tracking, Kanban board, timeline view, and a host of others.
Ready to streamline project planning process and enhance team productivity with Projectsly? Sign Up 14 Day Trial
As a result of its reliability and advanced tools that are developed with it to perform numerous tasks and functions, it boasts over 30,000 active users with consistent uptime of 99.5%. It has a friendly pricing plan as it allows users to activate free trials, and subsequently, you get charged $14.99 per user every month. It is interesting to know that there are over 30 applications available on Projectsly, and with a single subscription, you have unlimited access to all.
Projectsly tweeted that its project management software is for growing teams, to keep real-time collaboration and coordination with team members at ease.
Summing it Up
The Agile and Waterfall project management methods are both effective and efficient in handling projects. They both have their strongholds, and your organization needs to understand which suits the task at hand. These organizational projects can be carried out from start to finish using task management software such as projectsly. This software also allows you to combine the methodologies where there is a need for combination.
What Makes the Best Project Management Software?
#1
Plan, organize, track all your projects in one place
#2
Get a visibility over individual tasks in the form of kanban boards
#3
Track the project schedule using gantt chart and calendar view
#4
Create advanced workflows with powerful automations
#5
Track employee activities, and working hours using built-in time tracking software, Clockly
#6
Monitor activities using screen recorder on Windows, Mac and Linux devices
#7
Set S.M.A.R.T goals and achieve results
#8
Share files and collaborate with team through discussion boards
#9
Unbelievable pricing - the lowest you will ever find
#10
Everything your business needs - 50 apps, 24/5 support and 99.95% uptime
Join the SaaS Revolution
All-in-One Suite of 50 apps

Unbelievable pricing - $14.99/user

24/5 Chat, Phone and Email Support