Why Use Kanban Board in Project Management?
The blog explains why to use Kanban board in project management, how it will help in your business and what tools to be chosen that employs the kanban fetaure.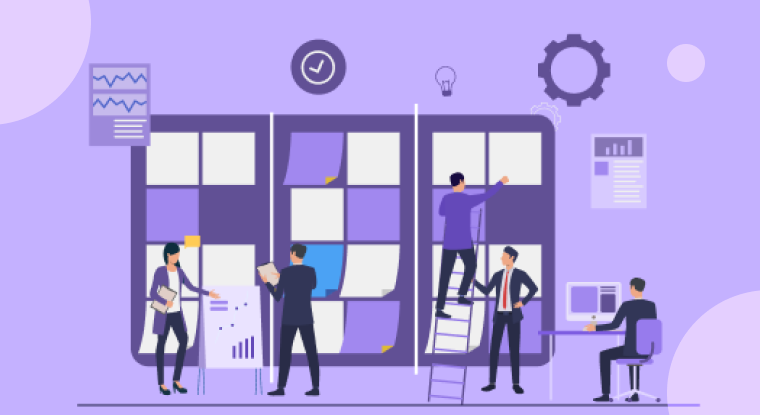 Are you feeling overwhelmed by the large list of tasks on your plate? This is often the state of new managers and in startup businesses. There is enthusiasm, excitement, and a strong will to make it happen. But there is also the frustration of not seeing the full picture at once, so you can stay on top of deadlines. This is where a Kanban board can help.
When coupled with a leading project management software like Projectsly, Kanban boards work as visual dashboards, quickly summarizing the progress of your tasks across the entire business workflow. This blog explores the Kanban board by Projectsly to showcase why this is a must-have tool for a thriving business.
Why Use Kanban Board?
The Task Management tool you never knew you needed!
A kanban board is critical to understanding your workflow. A well-planned business project has multiple phases, each with its own set of tasks, owners, actions, and timelines. In today's dynamic world, a business may also use iterative phase cycles working in an agile manner so that you can get more accomplished in less time.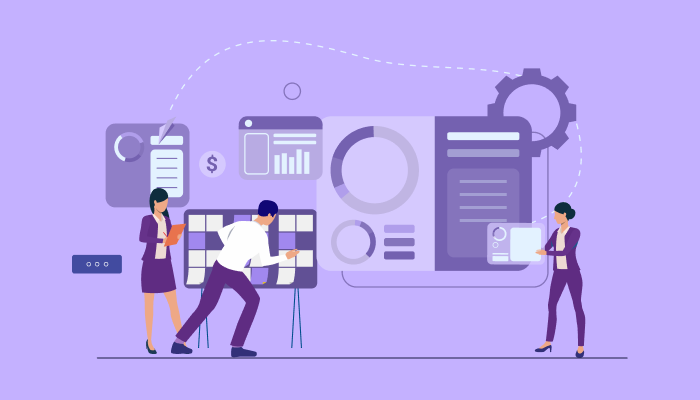 A Kanban board – also known as agile task board – can help you organize your business workflow using visual aids as follows:
Cards: These look much like sticky notes and are used to capture individual tasks. Columns: These indicate the various phases and stages of your entire workflow. Work in progress limits: You can enforce this optional limit at any phase in your workflow to cap the maximum number of tasks allowed in that phase. With this, limits can help ensure the agility of your project lifecycle.
Swim lanes: In an agile business environment, you're bound to have multiple teams simultaneously working on tasks at any given phase. Swim lanes are used to enforce the necessary degree of separation, between tasks, phases, teams, and more. This same concept can be extended to define business categories, levels of service, and so on.
What Kanban Boards Can do for Your Business?
Below are some points that Kanban boards can do for your business:
1. Visual representation to save time:
A picture speaks a thousand words, or so the adage goes. kanban board make clever use of visual elements to summarize collective project status for quick decision-making. (Yes, no more toiling over lengthy status reports in cumbersome meetings!)
2. Catch bottlenecks faster to optimize your workflow:
Here, multiple Kanban cards can be used for individual tasks in a single phase, so you understand the density of each phase of your business lifecycle. This, in turn, helps you spot potential bottlenecks at the outset. For instance, dense columns in a particular swim lane can indicate too many tasks racing to the finish. If any single task is delayed, it can cause a domino effect on the rest of your business workflow. In this case, you should ideally break them into smaller, iterative cycles to reduce risk.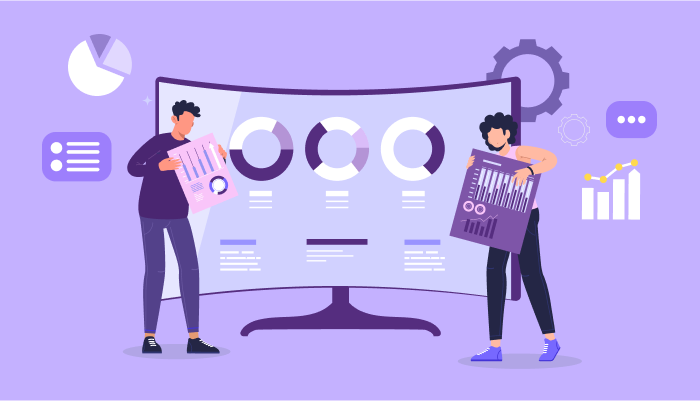 3. Reduce the risk of errors using limits:
Managers may be inclined to multi-task to shrink the total time taken for a workflow. But this can be a double-edged sword, especially if you have an important phase that requires continued focus to produce an error-free output. By enforcing smaller limits, you can restrict the number of tasks within a phase and thus reduce the potential for error.
4. Empower seamless digital collaboration through visual dashboards:
In times of global workforces and pandemic-driven lockdowns, a Kanban board is a great way to share updates about your project quickly and with multiple remote teams at once. How to use a Kanban Board to Manage a Project
A Kanban board is rarely available as a standalone tool. Instead, it mostly integrates with other Project Management apps and tools – like Projectsly from 500 Apps, to provide your business with a complete end-to-end task and Project Management solution.
Kanban Board in Projectsly
In Projectsly, a Kanban board can be implemented with surprising ease. This includes:
1. Creating individual categories:
A category is used to create a swim lane of sorts across your project lifecycle. For instance, a "basic" category can be used to group the list of tasks/ services available to all your customers. An elite "club" category can be used to group a list of tasks/ services available to paid members. A similar setup can be used to create various levels of service within any stage and phase of your business workflow.
2. Create individual projects:
A business project is where it all comes together to summarize the status of all tasks related to a particular business workflow. Projectsly can also be assigned a Gantt chart to track progress across the entire lifecycle further. This complements the Kanban board illustration, using graphs and other visual elements to capture status.
3. Manage individual tasks:
With Kanban boards, managing individual tasks is the essence of managing your entire business project. This is facilitated using:
Task assignment to individuals or teams. In some cases, tasks may also be shared between teams.
Task prioritization, from lowest to highest.
Task dependency, which helps you define effective business workflows.
Group tasks, based on the end date, category, status, priority, due date, etc. This in turn can facilitate efficient Task Management.
Sort tasks, to get an organized view of your entire business workflow. Again, tasks can be sorted based on status, priority, created date, due date, and the current owner (assigned to).
Ready to streamline project planning process and enhance team productivity with Projectsly? Sign Up 14 Day Trial
What Makes a Good Project Management Tool?
How do you choose the right project management tool, to get the best out of Kanban Project Management for your business? Here are the top factors to consider:
1. Ease of implementation and use
As the world turns more global, an increasing number of business projects and processes turn digital. Can your tool of choice keep up? Does it have a digital interface that is simple and easy to implement on PCs, laptops, smartphones, and tablets with consistency?
2. Automation features
Can your tool easily automate routine/ repetitive tasks? This is the crux of project management tools, so you – the valuable manager, are free to make more important decisions.
3. Facilitate centralized and distributed communication
Is there a central place where your entire team can access project calendars and artefacts (like status reports and dashboards) to stay updated? Conversely, can you communicate with your distributed team using features like email integration and webhooks to stay on top of Task Management?
4. Pricing
Does your chosen project management tool come with business-friendly pricing options? Or is it one (steep) price for all? The fulfilment of these top factors makes Projectsly from 500Apps a leading project management tool for top-performing businesses.
Summing It Up
If you find yourself managing tasks regularly – your own, your team's, or even that of your entire business, then a Kanban board is your undisputable friend. This powerful tool can help you quickly summarize collective status at any point, so you are always on top of your business goals. But, as that old mantra goes, "You must inspect what you expect". The Kanban board tool from Projectsly helps you do this with ease while also providing an exhaustive set of Project Management features.
It also comes with a flexible pricing plan: FREE, for up to 10 users. This is a fantastic deal if you are a growing business with a sizeable number of users needing task management. $14.99 for an entire (Infinity) suite of various business apps. This is perfect for startup businesses that need to quickly automate various business processes using multiple digital apps and tools.
What Makes the Best Project Management Software?
#1
Plan, organize, track all your projects in one place
#2
Get a visibility over individual tasks in the form of kanban boards
#3
Track the project schedule using gantt chart and calendar view
#4
Create advanced workflows with powerful automations
#5
Track employee activities, and working hours using built-in time tracking software, Clockly
#6
Monitor activities using screen recorder on Windows, Mac and Linux devices
#7
Set S.M.A.R.T goals and achieve results
#8
Share files and collaborate with team through discussion boards
#9
Unbelievable pricing - the lowest you will ever find
#10
Everything your business needs - 50 apps, 24/5 support and 99.95% uptime
Join the SaaS Revolution
All-in-One Suite of 50 apps

Unbelievable pricing - $14.99/user

24/5 Chat, Phone and Email Support